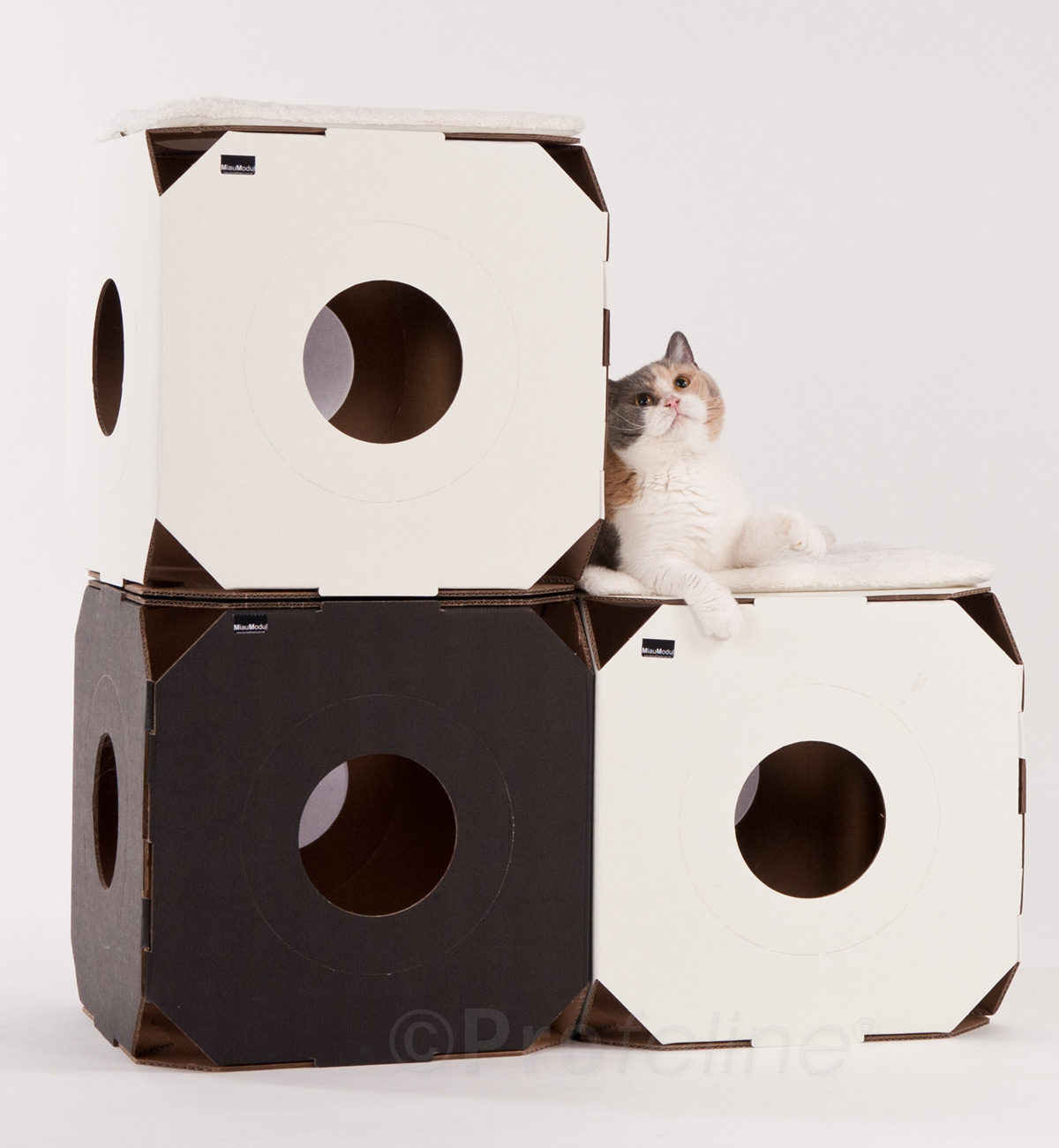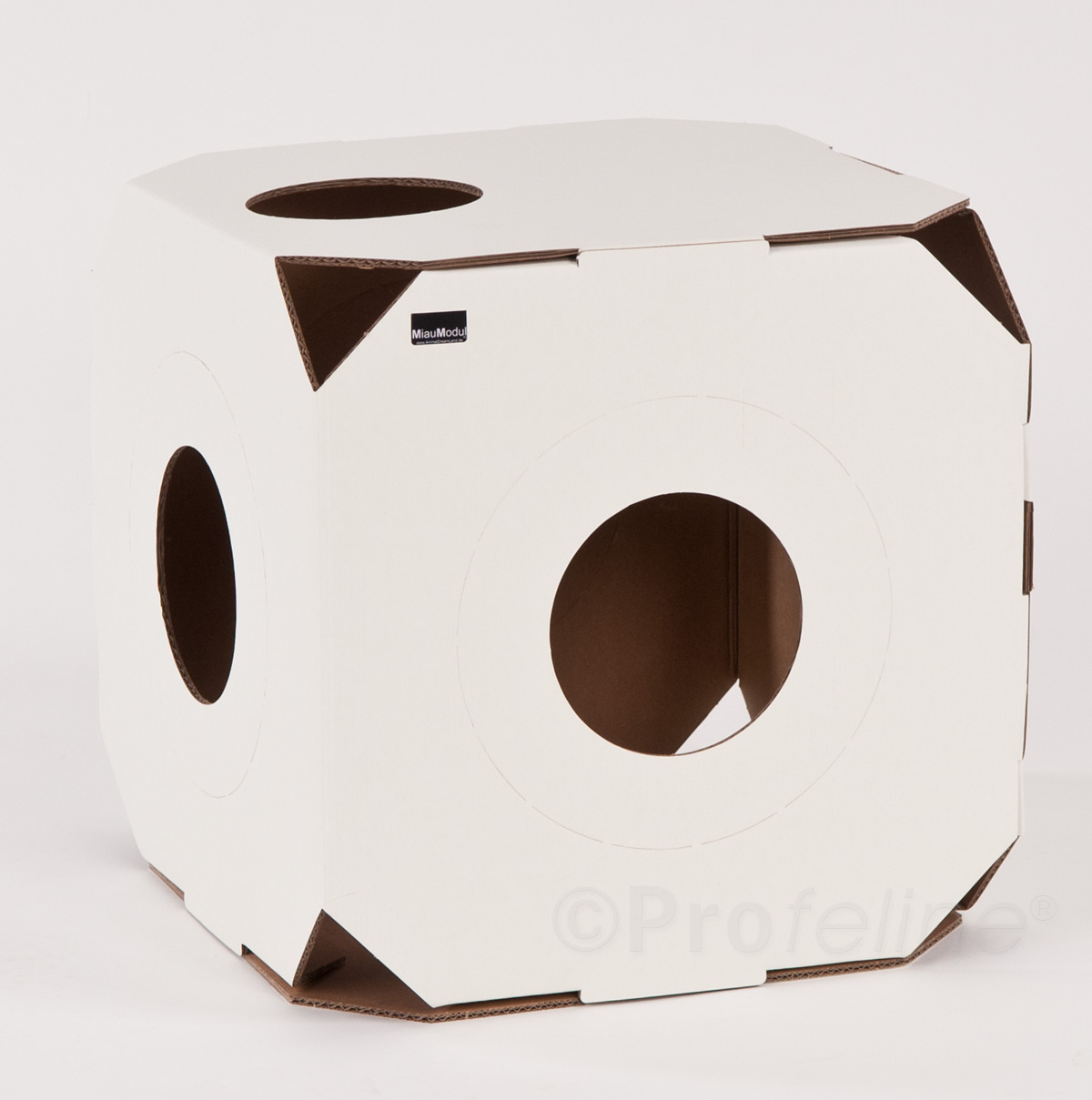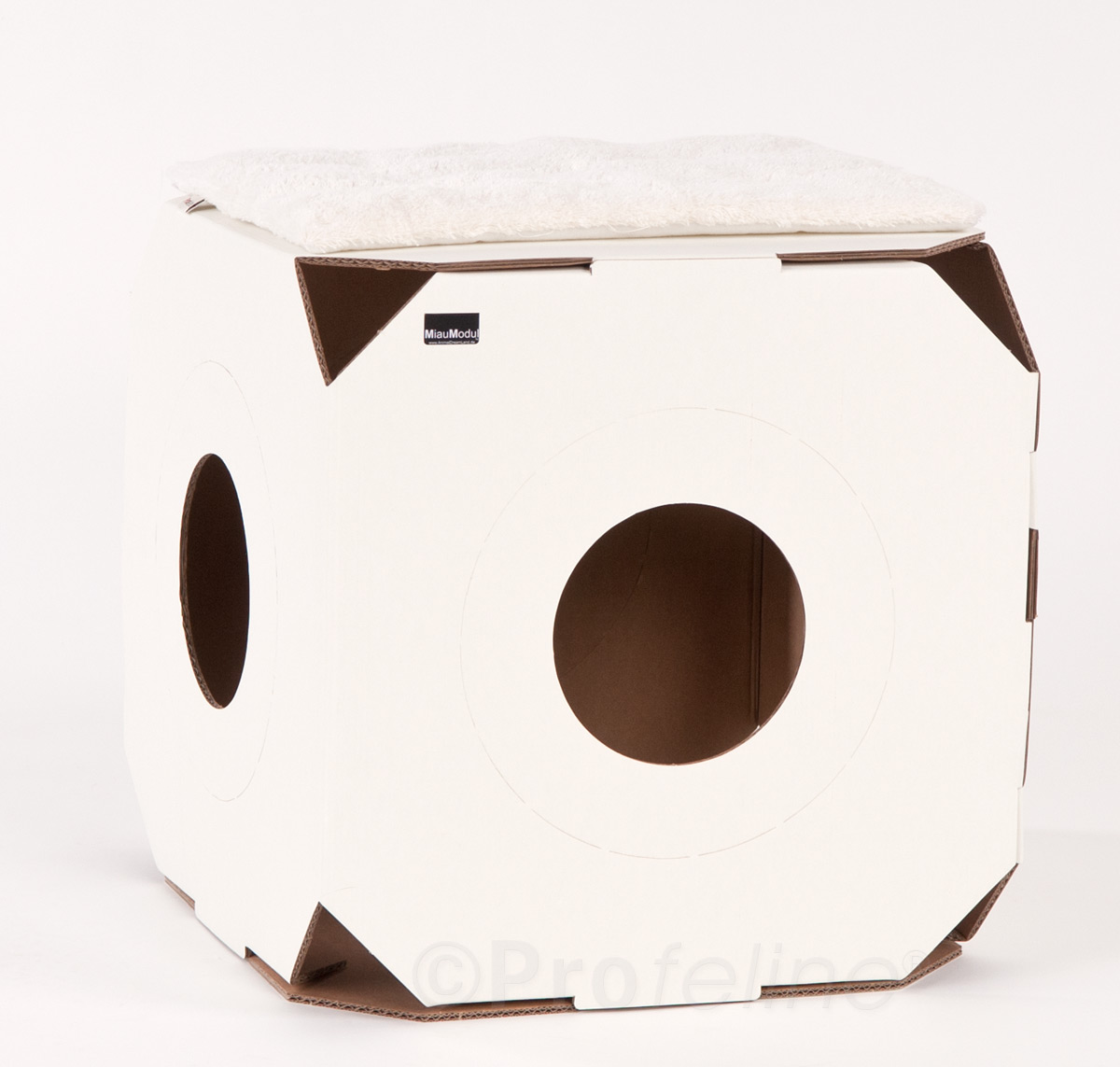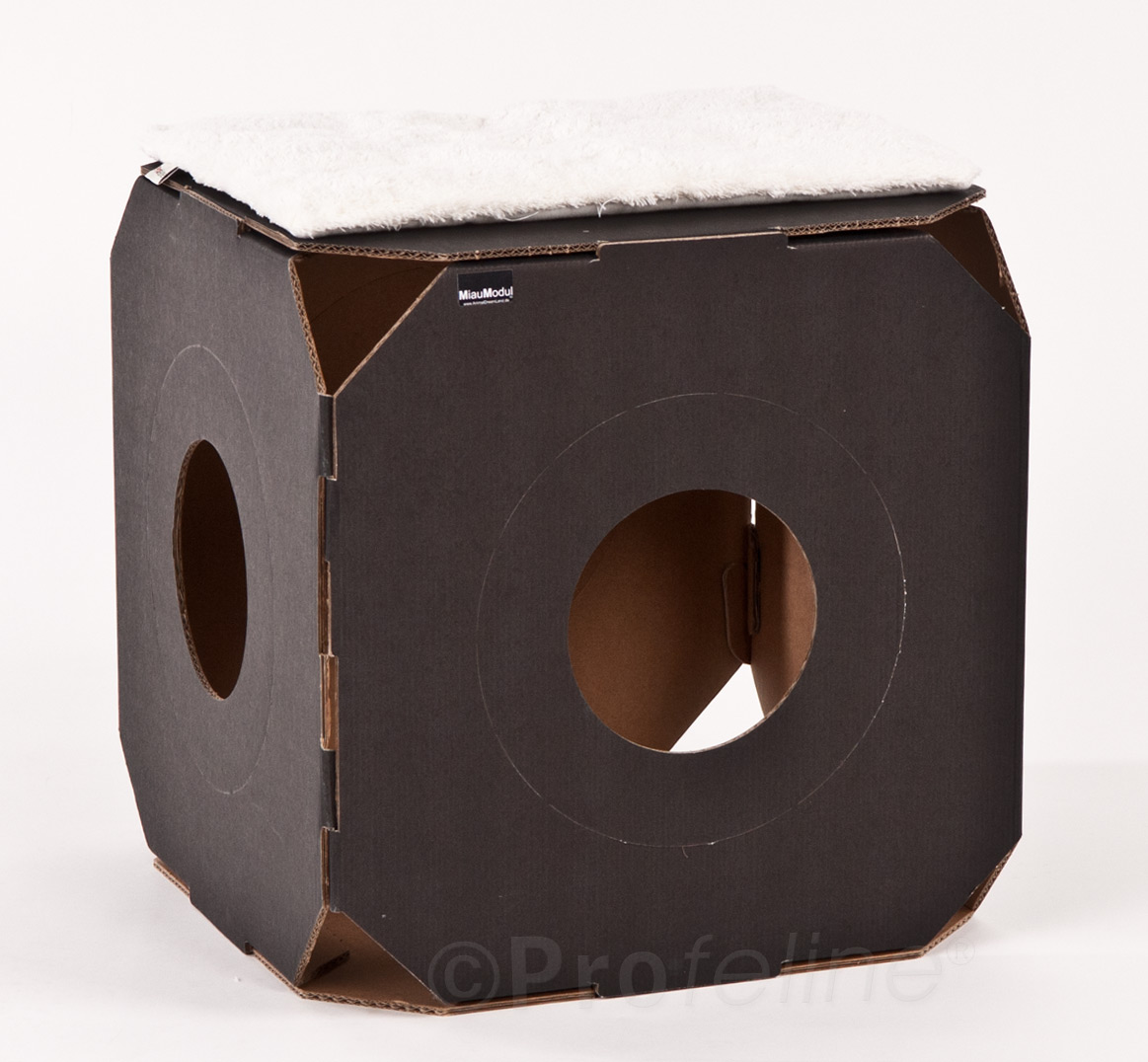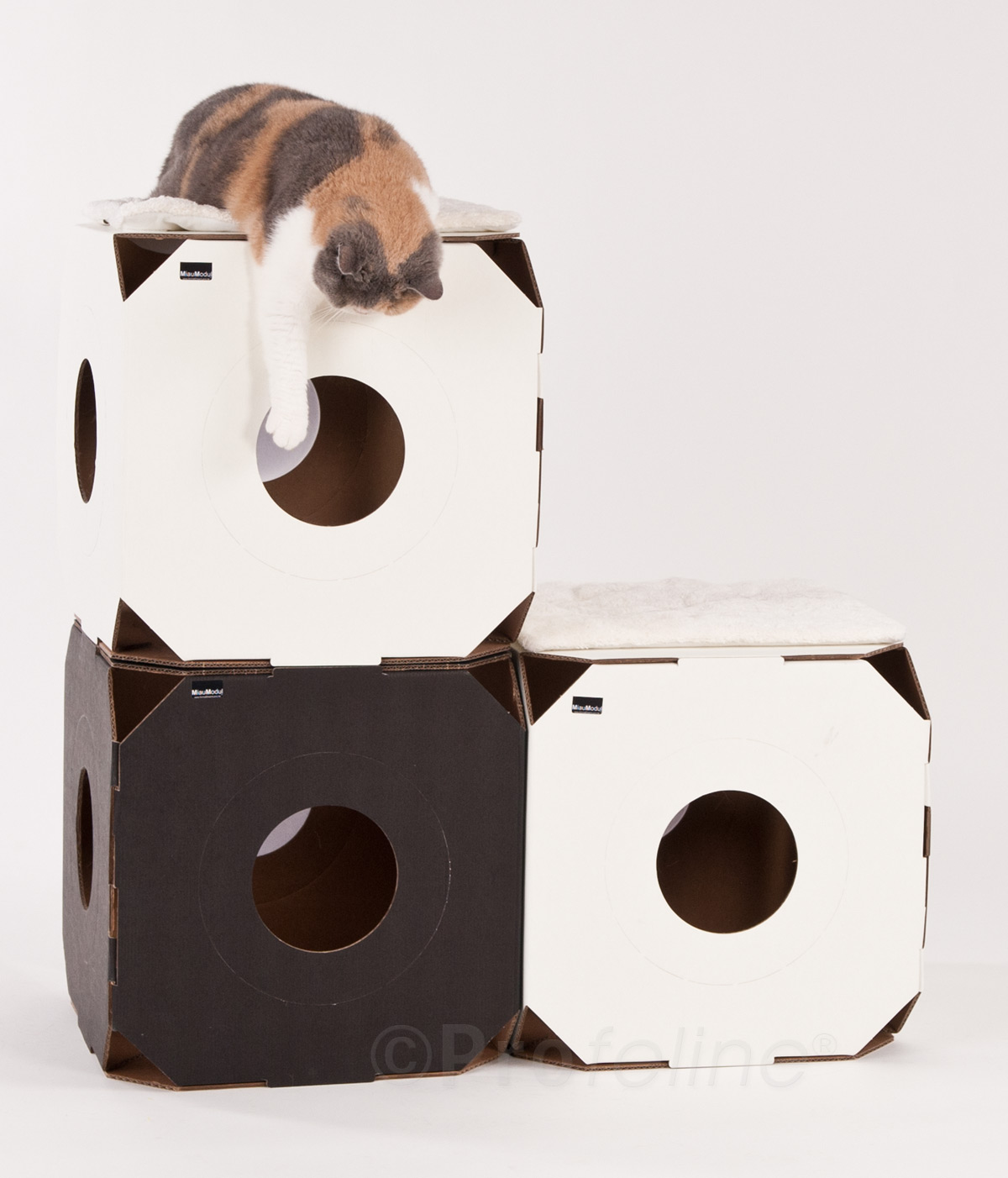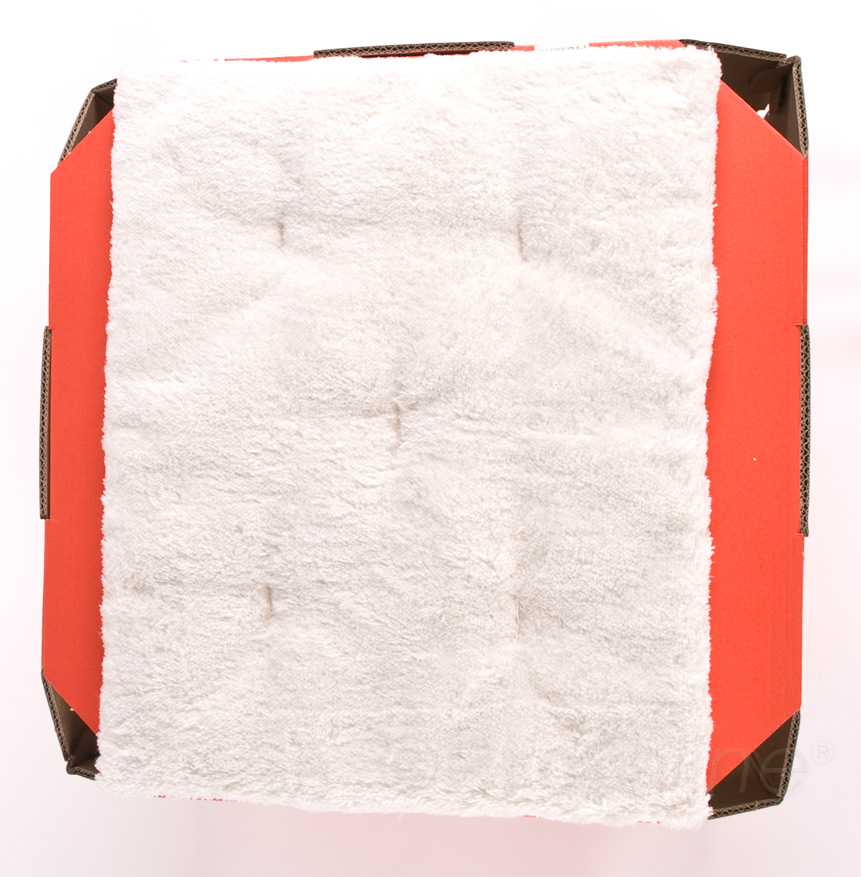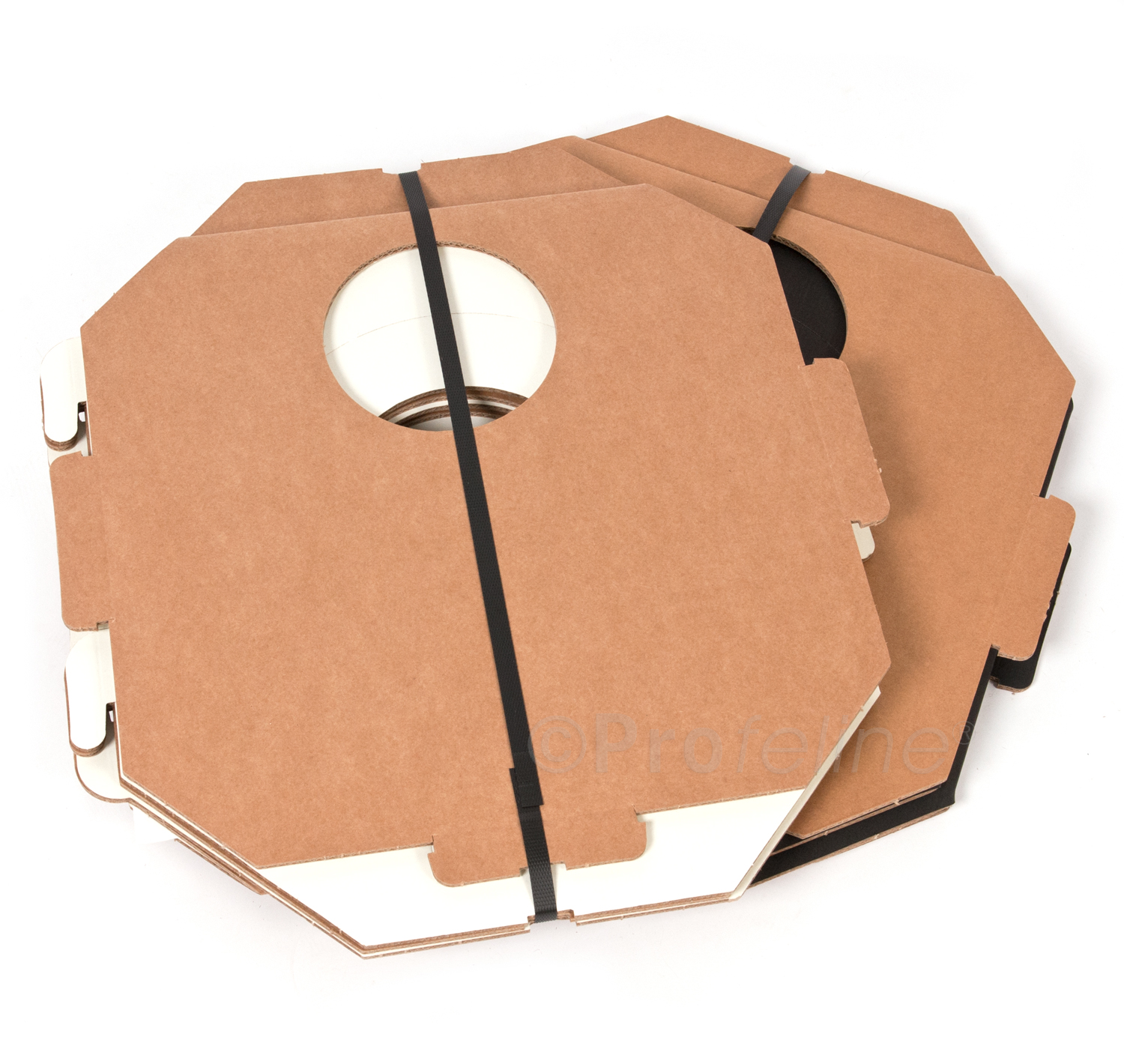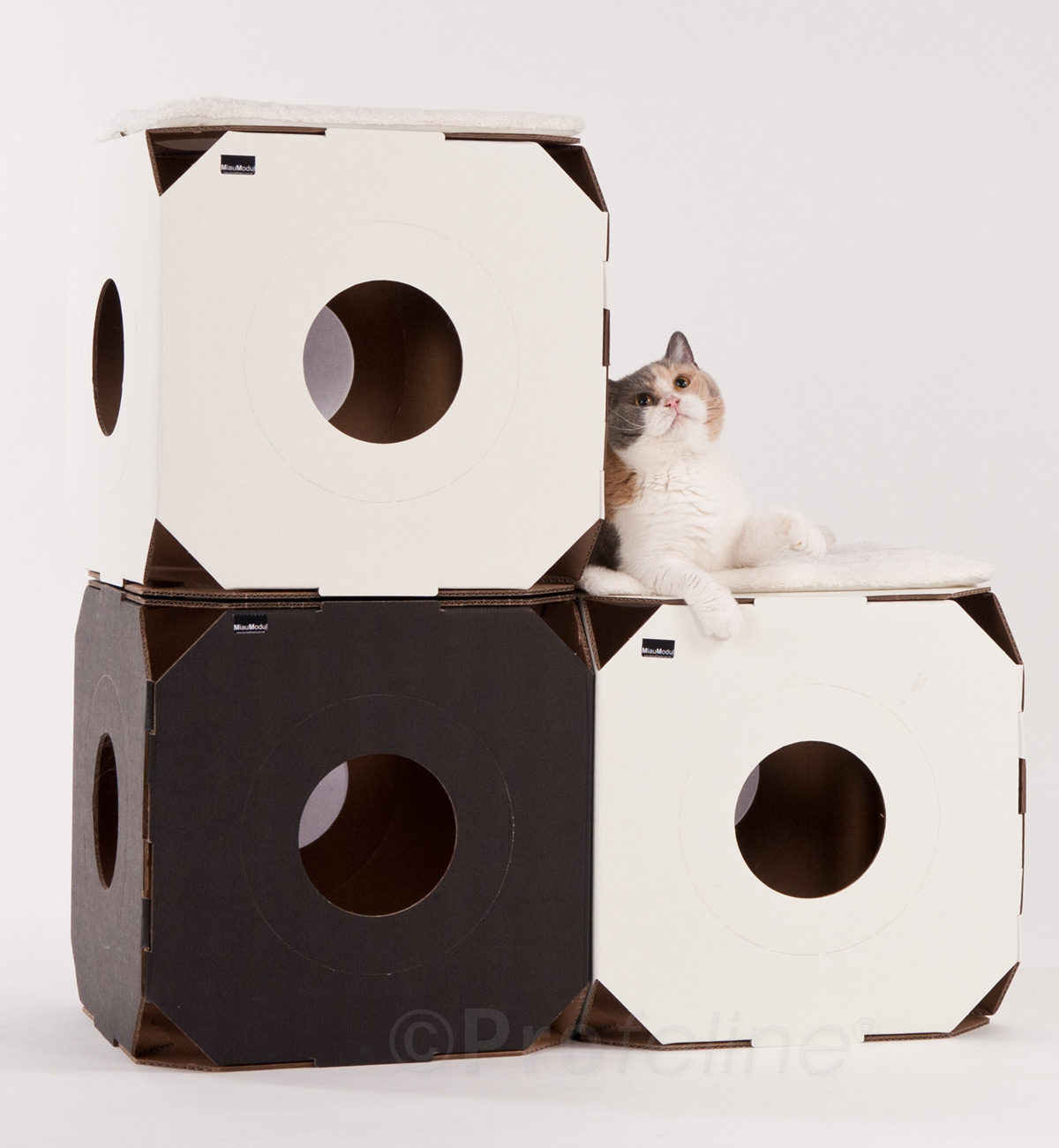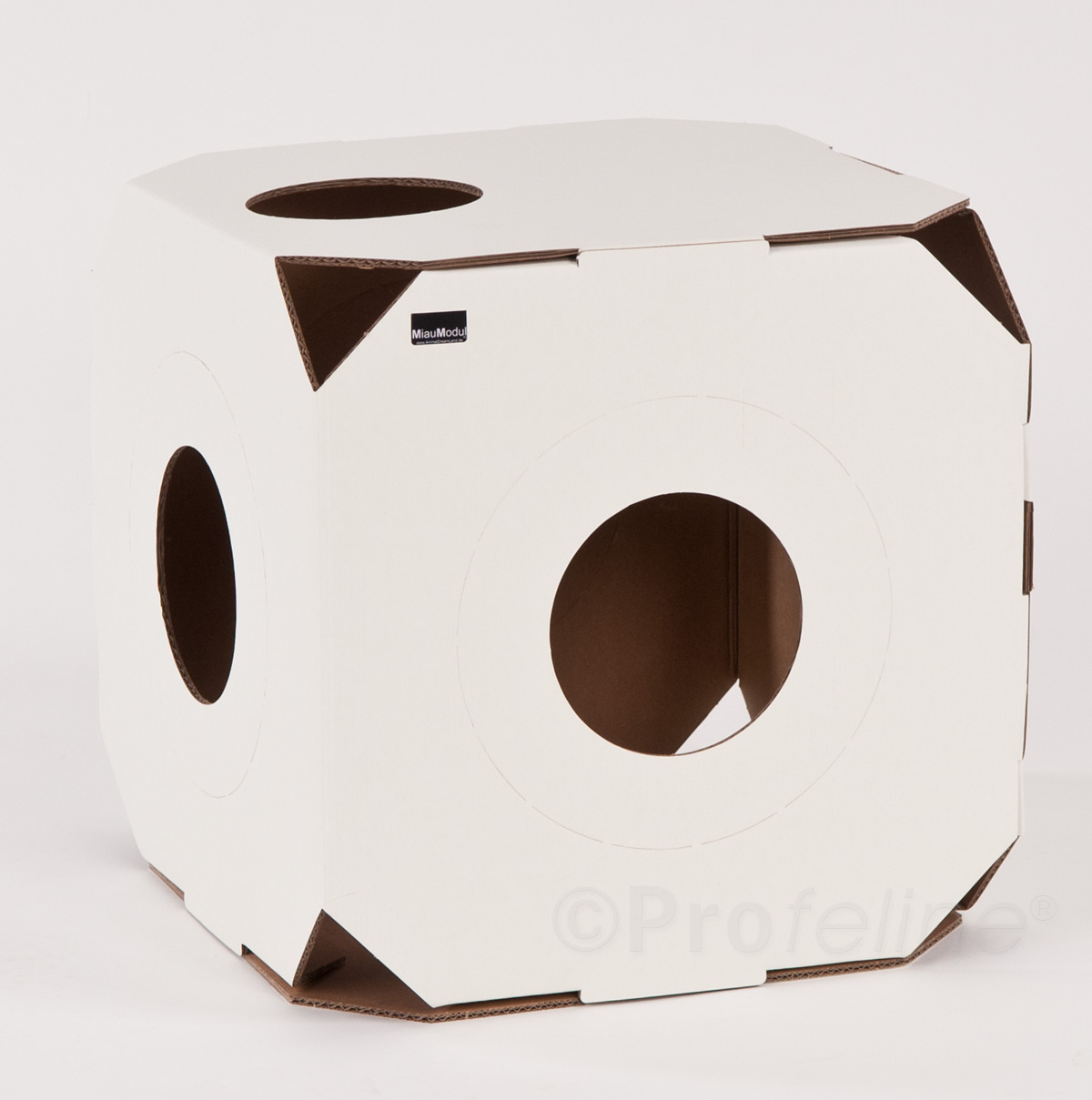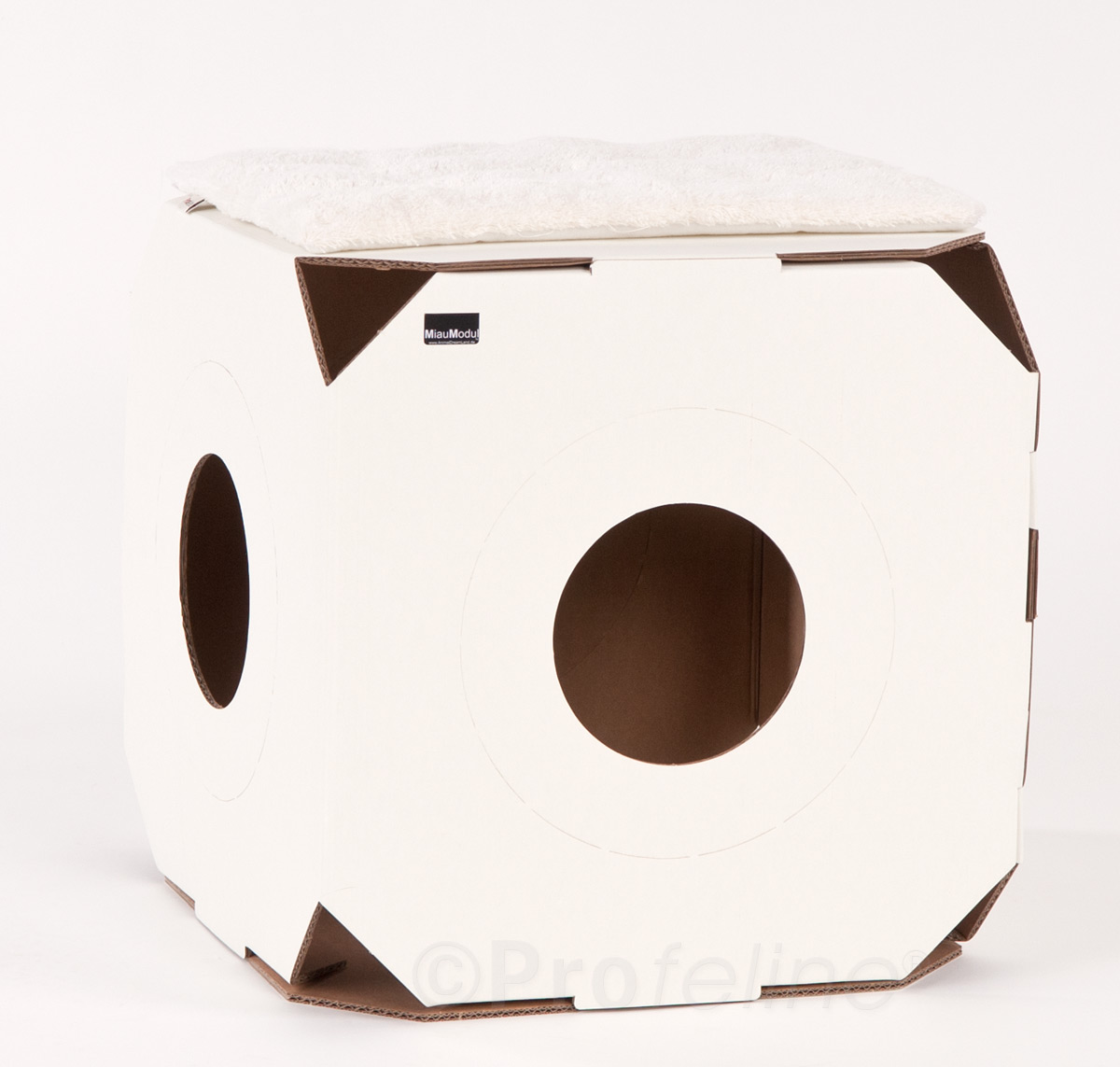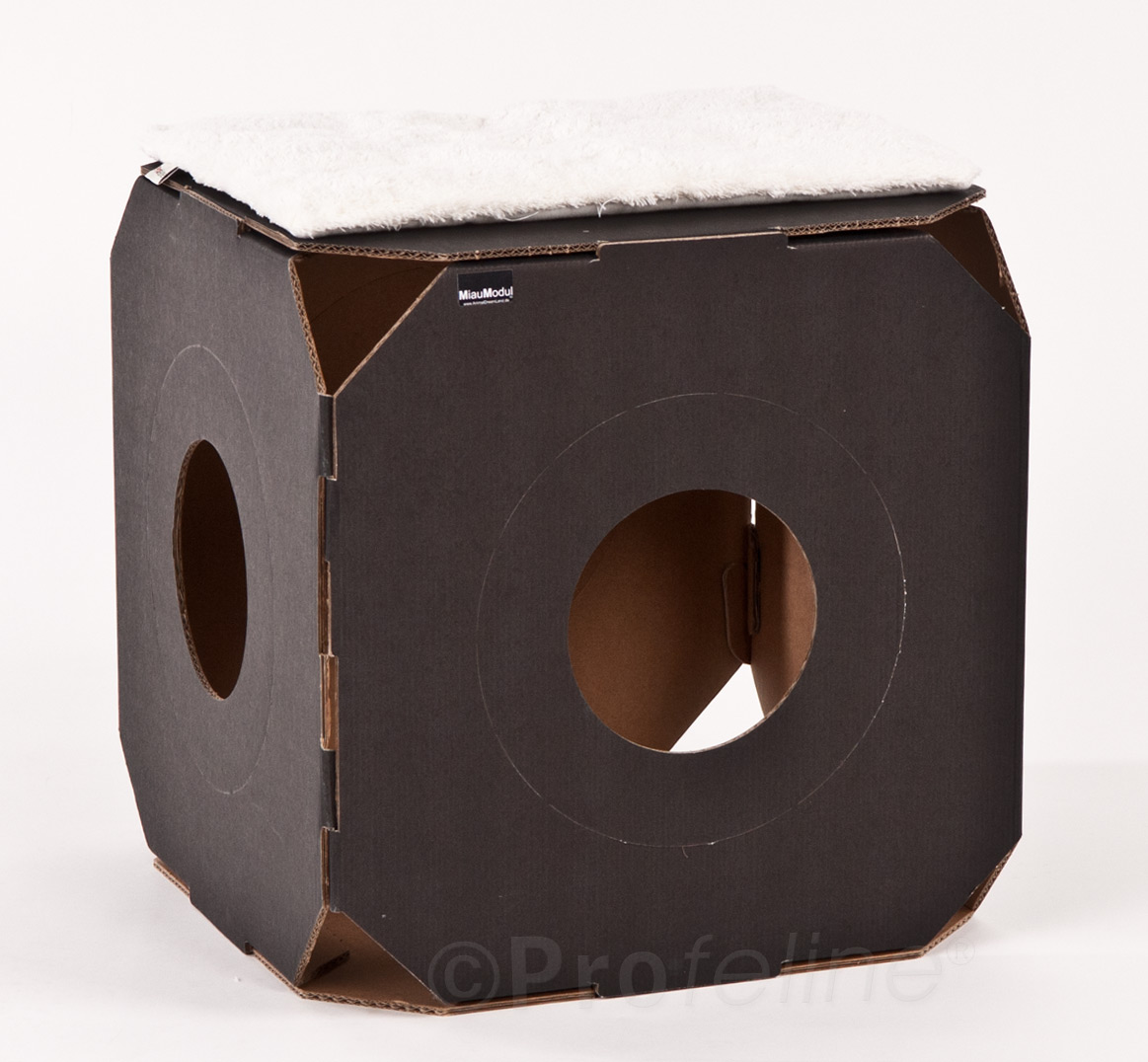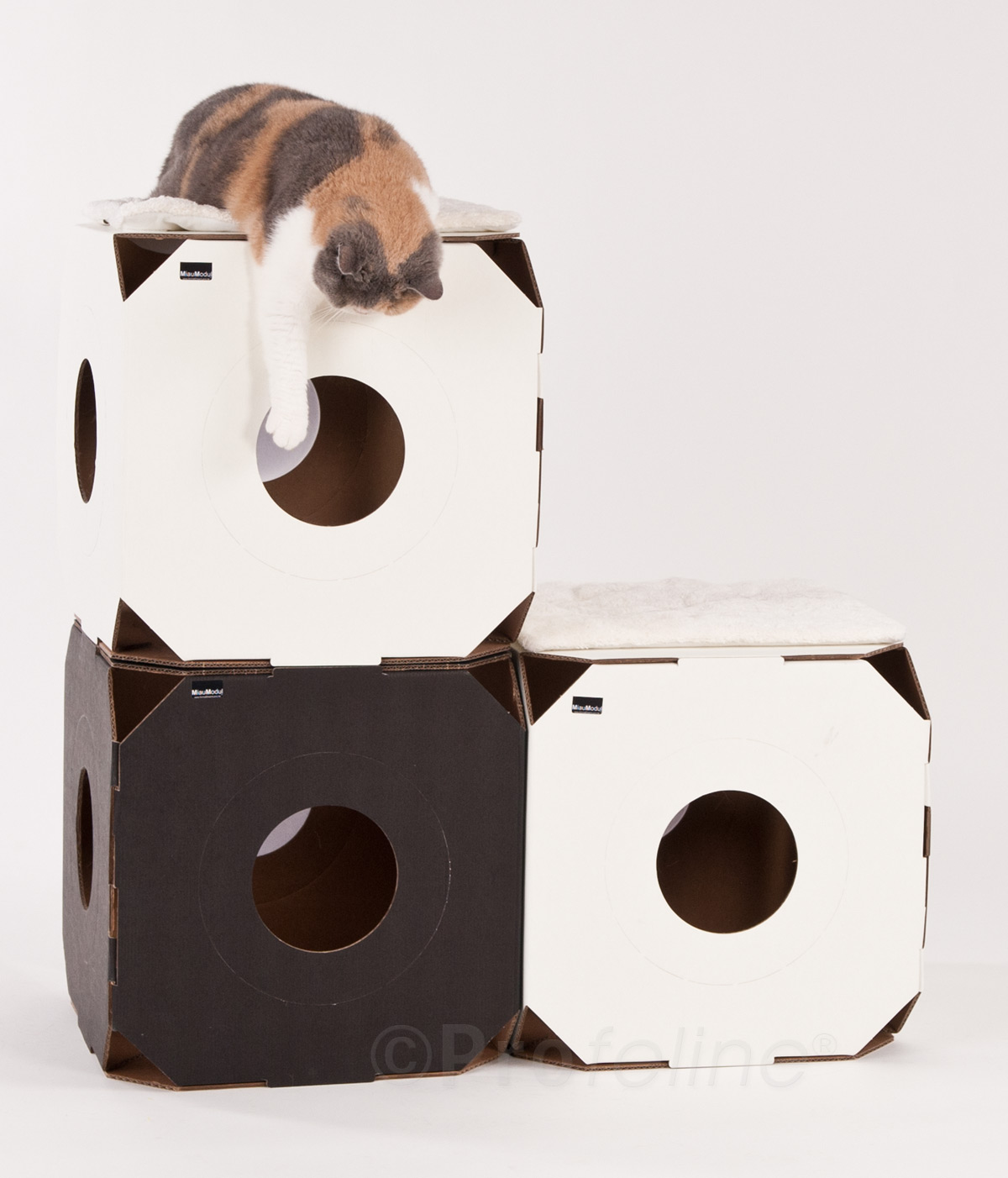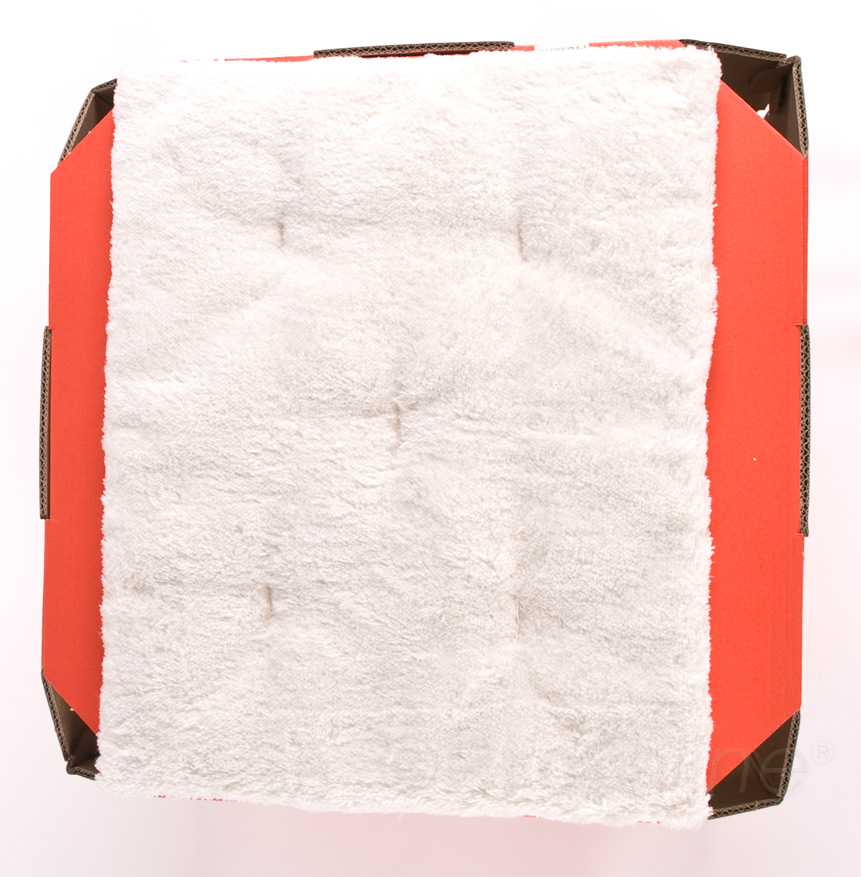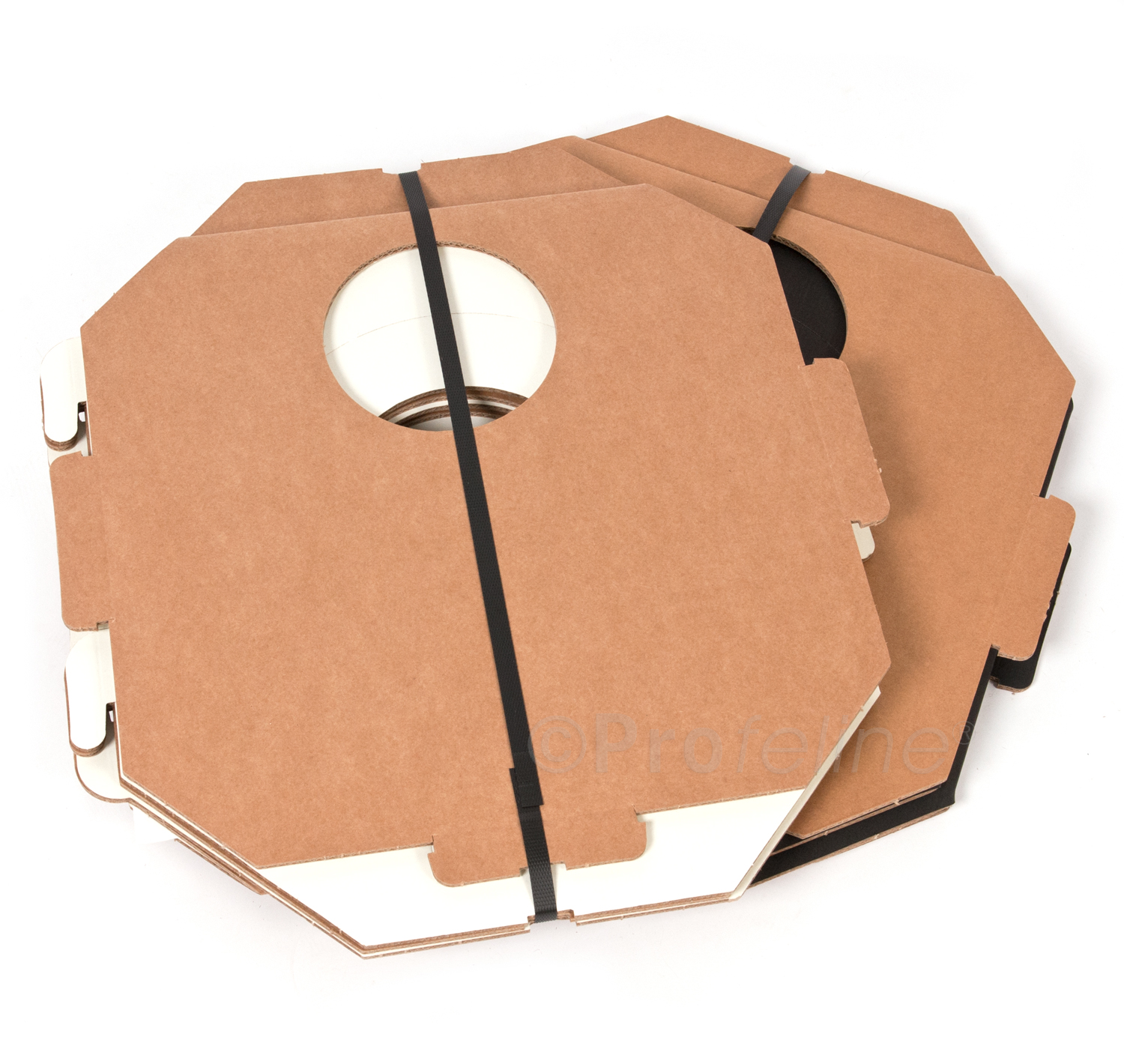 MiauModul - Cat Cube
Available, delivery time: 2-5 days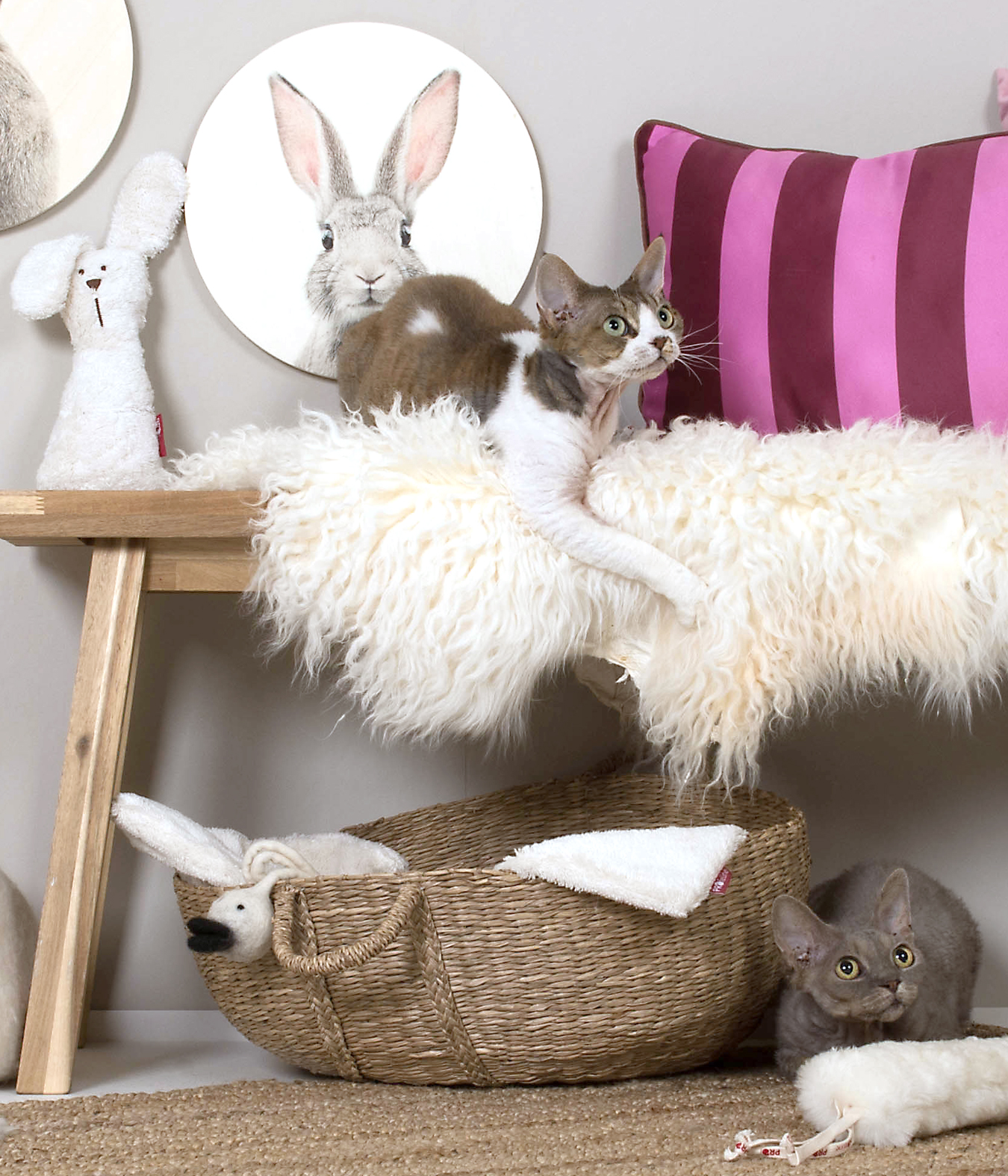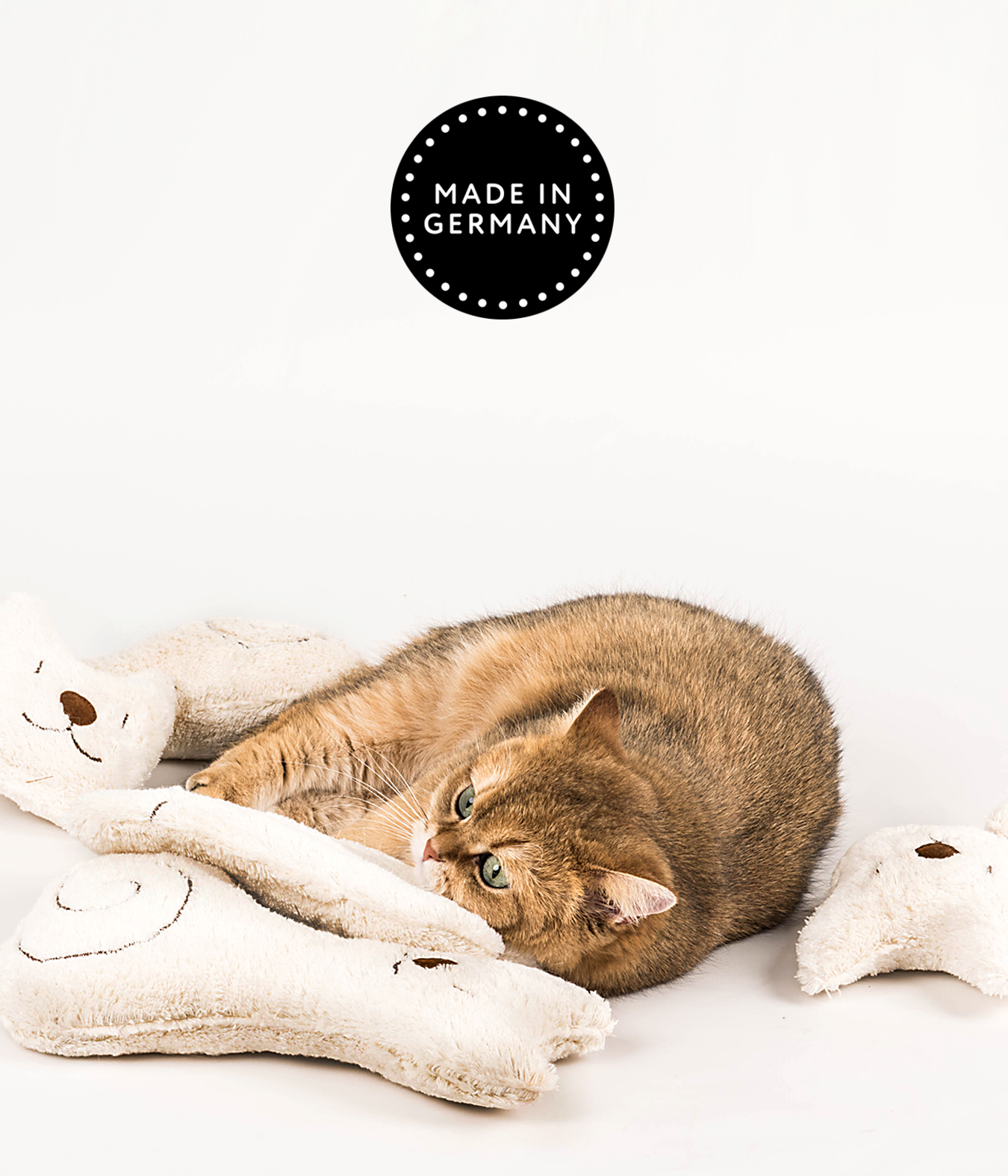 ---
Unsere Katzen finden es gut
Der Aufbau war nicht so leicht wie gedacht. Unsere 2 Main-Cool-Mischlinge haben Spass daran. Sie benutzen die 3 Würfel als Aussichtsturm. Am meisten Spass haben sie daran wenn wir ihnen etwas in die Würfel werfen, damit sie es suchen können. Egal ob Goodies oder Spielzeug :-)
Viel Geld für wenig Pappe
Der Aufbau war leicht. Die Farbe nicht richtig weiß, mehr Nikotinigelb. Die Pappe ist recht stabil. Nur es sind einfach zu viele Löcher, da kann man den Würfel drehen und wenden wie man will. Eine Liegeposition für die Katze ist nicht möglich! Ich werde keinen Würfel mehr kaufen.
Nicht schlecht aber für uns ein Fehlkauf
Komplizierter Aufbau, relativ gute Qualität aber unseren Katzen gefällt er nicht. Leider habe ich gleich 4 Stück gekauft
Der Versand ging schnell, leider fand ich den Aufbau trotz Beschreibung nicht wirklich einfach und es hat eines an Geduld gekostet. Schade finde ich es auch, dass es Löcher an allen 6 Seitenwänden gibt, unsere Katzen nutzen es nicht, da sie sich vor dem Lochen unten am Boden "fürchten". Wir haben nun nochmal Pappe darüber geklebt, mal schauen, ob das etwas hilft. Hier wäre eine Verbesserung, wenn die Löcher nur vorgestanzt wären und man selbst entscheiden könnte, welche man nutzen möchte. Wir haben nun erstmal nur 1 von 2 bestellten Würfeln aufgestellt. Rücksendung leider nur gegen eigene Kosten für Porto möglich, das finde ich auch verbesserungswürdig.
Unsere beiden Katzen sind total begeistert. Die Lieferung war wie immer unkompliziert und sehr schnell. Der Aufbau ging fix und los ging der Spaß :-)
Miau Modul easy and fast adopted by Hermes!! solid carton, big side cat made for and the most important modern design easy match with the decoration.
Gute Qualität, macht Spaß!
Der Würfel ist schnell und einfach aufgebaut, unsere beiden Tiger finden ihn super! Beide haben viel Spaß, da er vielseitig zum Einsatz kommt, sogar als Schlafhöhle!
Bei diesem Würfel schwank ich zwischen super und na ja. Unsere beiden nehmen den Würfel super an, darum erstmal spitze ! Leider ist es aber so das wir in noch net so lange haben gerade erstmal ein paar Wochen und ich muss leider sagen dass er schon fast zerlegt ist ;( ! Wenn ich in verbessern würde, würde ich vielleicht auch noch ein oder zwei Löcher rein machen wo nur Kitten rein passen so dass sie sich mal im Eifer des Gefechts von den großen zurück ziehn können. Und natürlich noch etwas stabiler für große schwere Mietzen :) ! Wir werden überlegen ob wir in nochmal holen.
Bin mit dem Artikel sehr zufrieden.
Bin sehr zufrieden. Die Katzen nehmen den Würfel gut an.
Leider werden die Würfel, ich habe 3,, vor ca. 3 Wochen bestellt, nicht angenommen. Einmal kurz rein und dann wieder raus, Auch in verbindung mit Spielen ist meine Katze nicht zu animieren, diese Würfel zu betreten.Da sie Pappmöbel liebt, dachte ich, es wäre ideal.....aaber Ansonsten sind die Würfel sehr stabil und auch dekorativ. Wenn mehrere aufgestellt werden, so wie ich es mir dachte, nehmen sie allerdings doch viel Raum ein...aber das ist Geschmacksache und natürlich von der Größe der Wohnung abhängig....