Discover the exciting world of cat toys from the USA! When it comes to entertaining your beloved cat, the United States is a true treasure trove of innovation and creativity. Here are some of the best cat toys coming directly from the USA that will delight even the pickiest furry friends. An absolute classic among cat toys is the Cat Dancer. This simple yet fascinating toy consists of a piece of wire with paper strips at one end. Another highlight is the DaBird Cat Wand Toy. This interactive toy simulates the flight of a bird and provides hours of entertainment. With various feathers and movement patterns, your cat will be engaged and remain mentally and physically agile.
But it's not just wand toys that captivate indoor cats – the USA is also home to the best catnip. The highest quality catnip comes from the fields of "From the Field," providing unparalleled fun. Unique catnip buds offer a natural and safe way to stimulate your cat's senses. If you prefer versatile use, the Catnip Spray from "From the Field" is the perfect choice. Simply spray it on scratching posts, toys, or cozy spots to create a stimulating environment for your cat.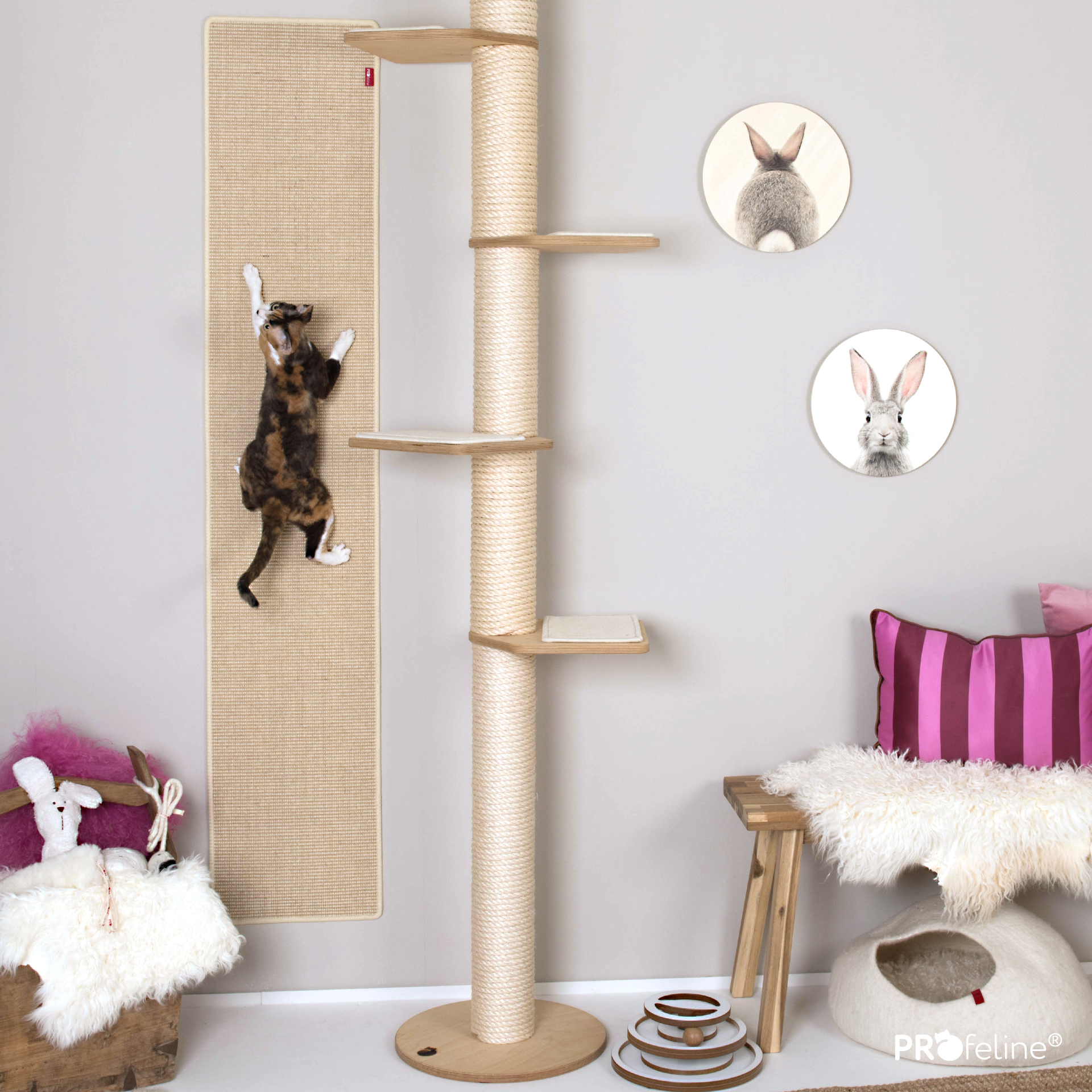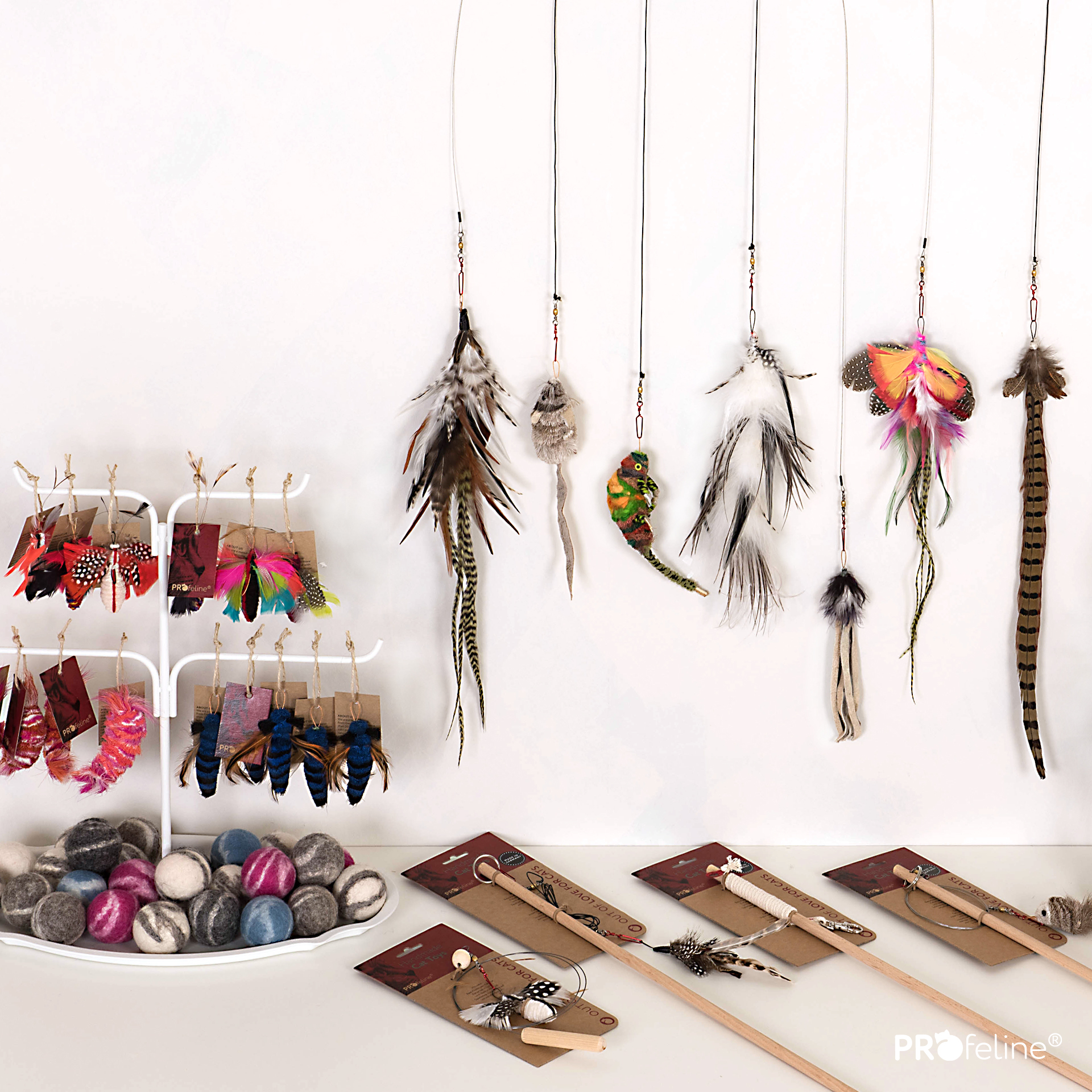 1. Cat Furniture like Scratch Mats: Scratch mats provide cats with not only the opportunity to sharpen their claws but also to stretch and exercise. Our high-quality mats, made in Germany, are known for their durability and longevity. They are a perfect addition to any home.
2. Comfortable Cat Beds: Cats love to snuggle into soft, natural materials and lounge comfortably. In our range, you'll find a variety of easy-to-maintain cat beds that perfectly complement your home decor.
3. Stimulating Cat Toys: Toys play a significant role in a cat's life. They stimulate their natural instincts, provide physical and mental exercise, and offer hours of fun. In addition to classic toys like feather wands, balls, and mice, we also offer innovative alternatives like our cat teaser system with a wide selection of interchangeable attachments made from various materials, from feathers to fur.
At Profeline, we are passionately dedicated to enriching the coexistence of cats and their owners. Our focus is on cat-friendly accessories and creating spaces where cats can play, relax, and express their natural instincts. We are supported not only by our dedicated team but also by our charming ambassadors Maja, Boris, Lilly, & Assol.
LEARN MORE ABOUT US