Discover the fascinating joy of cat toy Springs and Rollers! Who would have thought that these innovative toys would quickly become an essential part of every cat household? Our beloved furry friends experience unparalleled fun pushing these delightful toys around the rooms and joyfully chasing after them. These spirals and rollers are more than just toys – they are a true delight for your cats and an enrichment of your shared time. The enthusiastic feedback from our customers speaks volumes about how much these toys appeal to and promote cats' natural playfulness. Your indoor tiger will radiate with joy as they explore and interact with these enchanting toys.
So why wait any longer? If you want the best for your cat, it's high time to try out these cat toys. Be part of the trend that is exciting cat lovers worldwide. Your cat deserves the best, and our spirals and rollers are just the thing to bring more joy and activity into their life. Don't wait any longer – treat your cat to the pleasure they deserve and order our sought-after cat toy spirals and rollers today!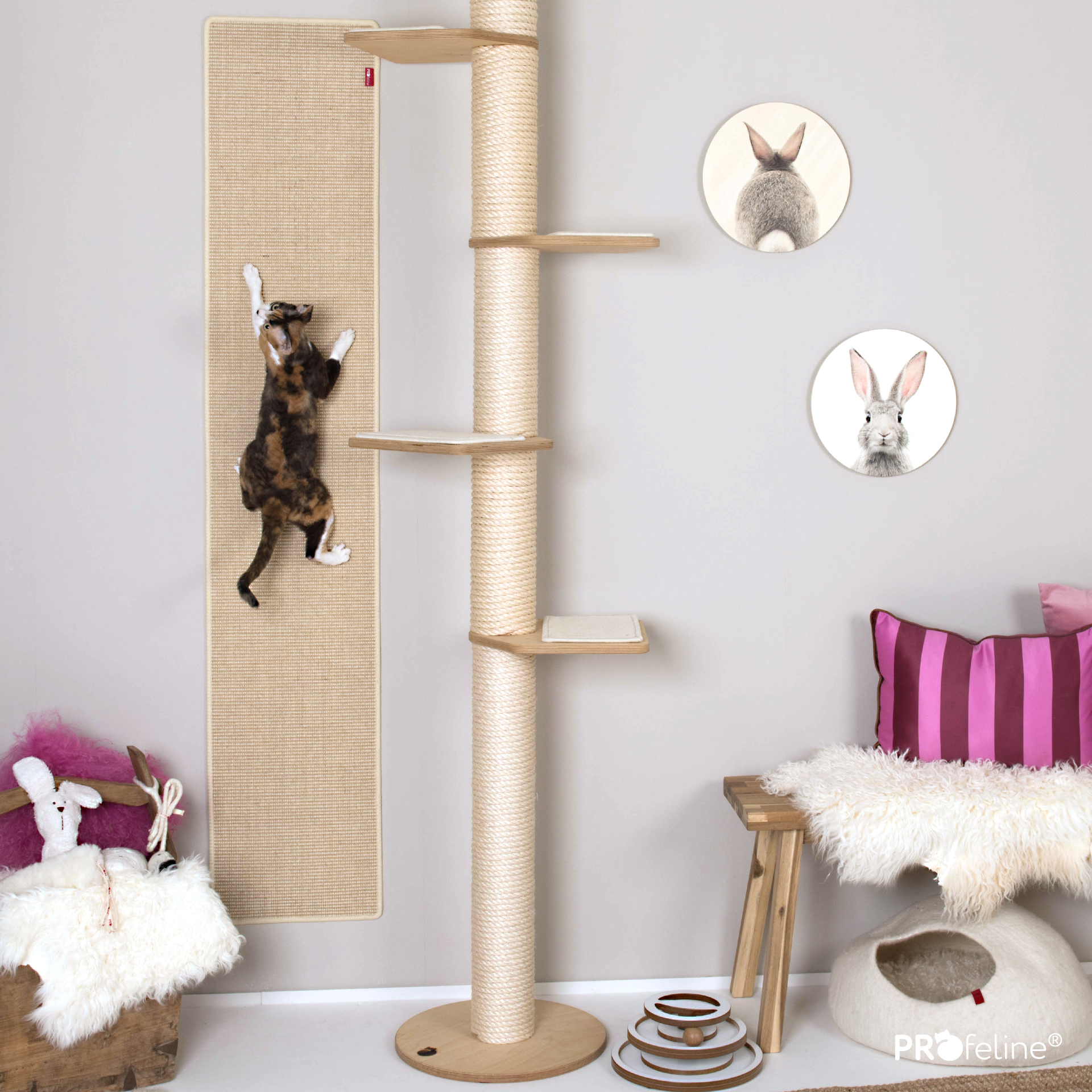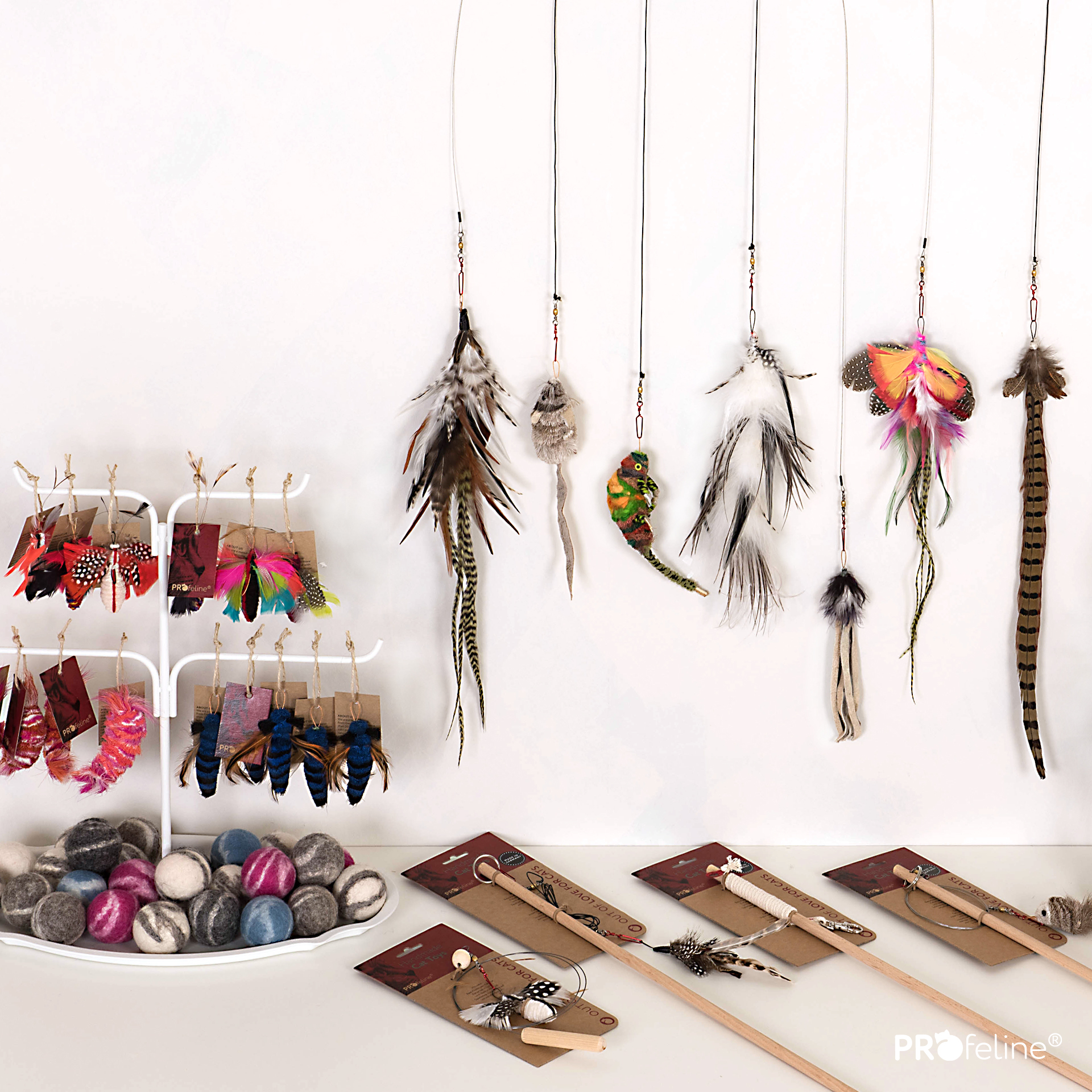 1. Cat Furniture like Scratch Mats: Scratch mats provide cats with not only the opportunity to sharpen their claws but also to stretch and exercise. Our high-quality mats, made in Germany, are known for their durability and longevity. They are a perfect addition to any home.
2. Comfortable Cat Beds: Cats love to snuggle into soft, natural materials and lounge comfortably. In our range, you'll find a variety of easy-to-maintain cat beds that perfectly complement your home decor.
3. Stimulating Cat Toys: Toys play a significant role in a cat's life. They stimulate their natural instincts, provide physical and mental exercise, and offer hours of fun. In addition to classic toys like feather wands, balls, and mice, we also offer innovative alternatives like our cat teaser system with a wide selection of interchangeable attachments made from various materials, from feathers to fur.
At Profeline, we are passionately dedicated to enriching the coexistence of cats and their owners. Our focus is on cat-friendly accessories and creating spaces where cats can play, relax, and express their natural instincts. We are supported not only by our dedicated team but also by our charming ambassadors Maja, Boris, Lilly, & Assol.
LEARN MORE ABOUT US