Our premium cat trees are available in various sizes and designs, ensuring the perfect fit for every cat and living situation. Let yourself be inspired and explore our extensive range of cat trees at your leisure to select the optimal one for your cat and home. If you prefer to create a customized cat tree, our cat tree construction kit offers all the individual modules that you can combine and order according to your preferences.
We are manufacturers of high-quality, washable cat beds made from cotton. Our beds are crafted from premium Snuggle cotton, woven and produced exclusively for us in Germany. In addition to our cotton beds, we also offer felt caves made from 100% pure virgin wool. These caves are hand-felted for us in Nepal. Our products not only impress with exceptional functionality but also feature simple and modern design. They seamlessly blend into any living space, providing your cat with a sense of calm and contentment.
We offer high-quality cat toys of our own production – from interactive cat teasers with a diverse selection of replacement attachments to feather wands, as well as battle and kick playthings made from cotton and real organic rabbit fur, filled with catnip. In addition to our cat toys, we also provide selected cat toys from the USA. Discover our bestsellers like the 'DaBird' cat teaser or the premium catnip from 'From The Field'. Pamper your cat with top-notch toys!
About Us
We are a German-based artisanal workshop. For over 20 years, we have been dedicated to cats and their needs – a passion we live every day. We are at home in the world of cats – offering handcrafted cat trees by feline enthusiasts, modern cotton cat beds, captivating cat toys, and high-quality cat accessories from renowned manufacturers.
Learn More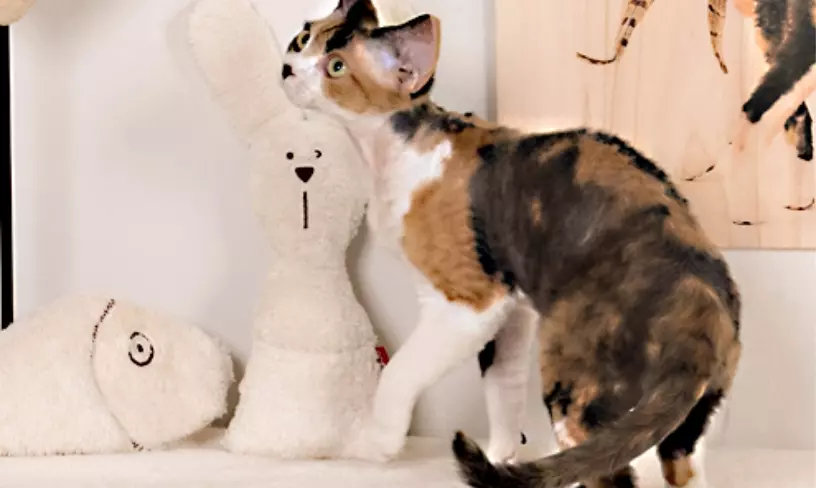 Washable and Refillable Cat Toys
Today, we would like to introduce our new washable cat toys for your beloved feline! These toys come with unique features - they are both washable and refillable, something your cat will adore.
June 22, 2023 / in Cat Toys / by Ulrike Kurz
READ THE POST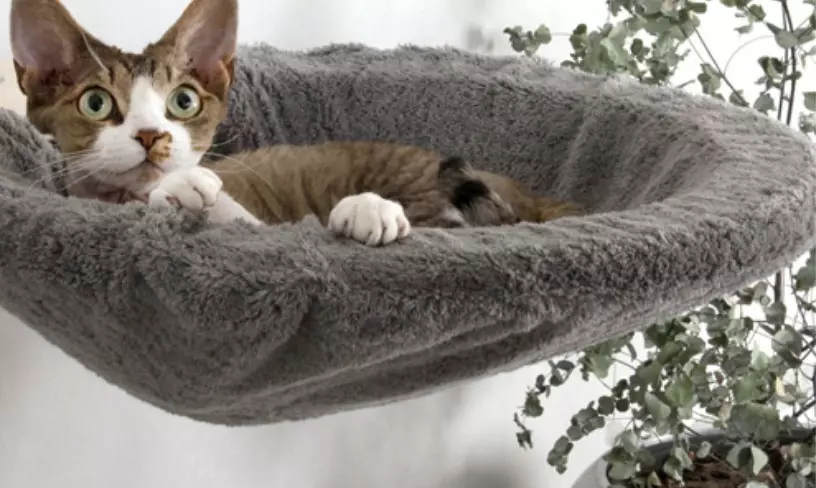 Cotton Cat Hammock, Washable, suitable for Large Cats
A hammock is perhaps the most favored resting spot for cats - and it's no wonder, as it provides the comfort of a cozy cat bed. Your cats can snuggle into it - without any worries...
September 14, 2022 / in Cat Furniture, Cat Trees / by Ulrike Kurz
READ THE POST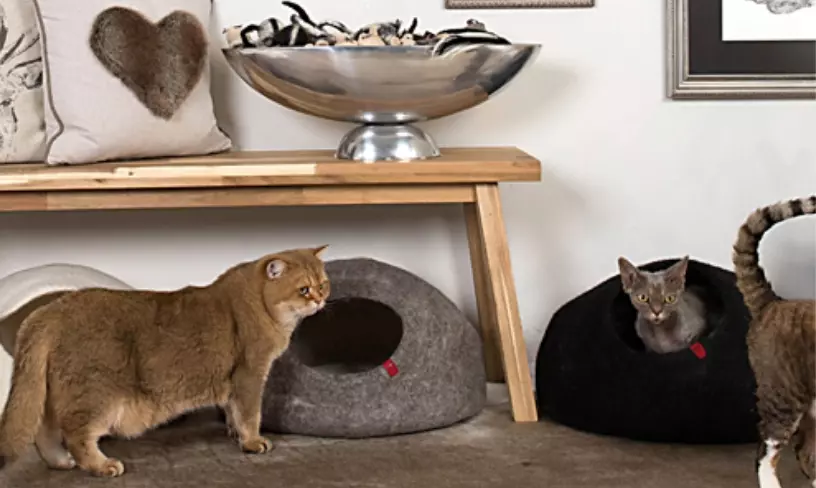 100% Wool Cat Felt Cave
Hand-felted cat caves - suitable even for large cats - made from 100% organic sheep wool in a densely felted, premium quality. These cat felt caves are meticulously handcrafted in Nepal for Profeline using New Zealand virgin wool, boasting both design and an exceptionally thick felt quality.
October 23, 2021 / in Cat Beds - Cat Caves / by Ulrike Kurz
READ THE POST