Cat Toys for Happy Indoor Cats: Even in a cozy home, cats often feel the need to satisfy their natural hunting instincts. This is where our diverse selection of cat toys comes into play, proving to be the ideal solution. From extendable telescopic wands to sustainable wooden wands and lovingly crafted felt wands – you will always find the right one with us. The various attachments that can be fastened to the wand mimic various prey animals realistically, thus stimulating your cats' play and hunting instincts.
However, caution is advised: Especially with cat toys featuring long strings, it is essential to safely store them after playtime. In unsupervised moments, cats could become entangled in the strings and panic – in the worst-case scenario, the string could become wrapped around their neck. The safety of your beloved cat is our top priority. Therefore, always remember to securely store your cherished wand. Your cat will be delighted when you pull out their familiar toy from the drawer, ready to start a playtime session together.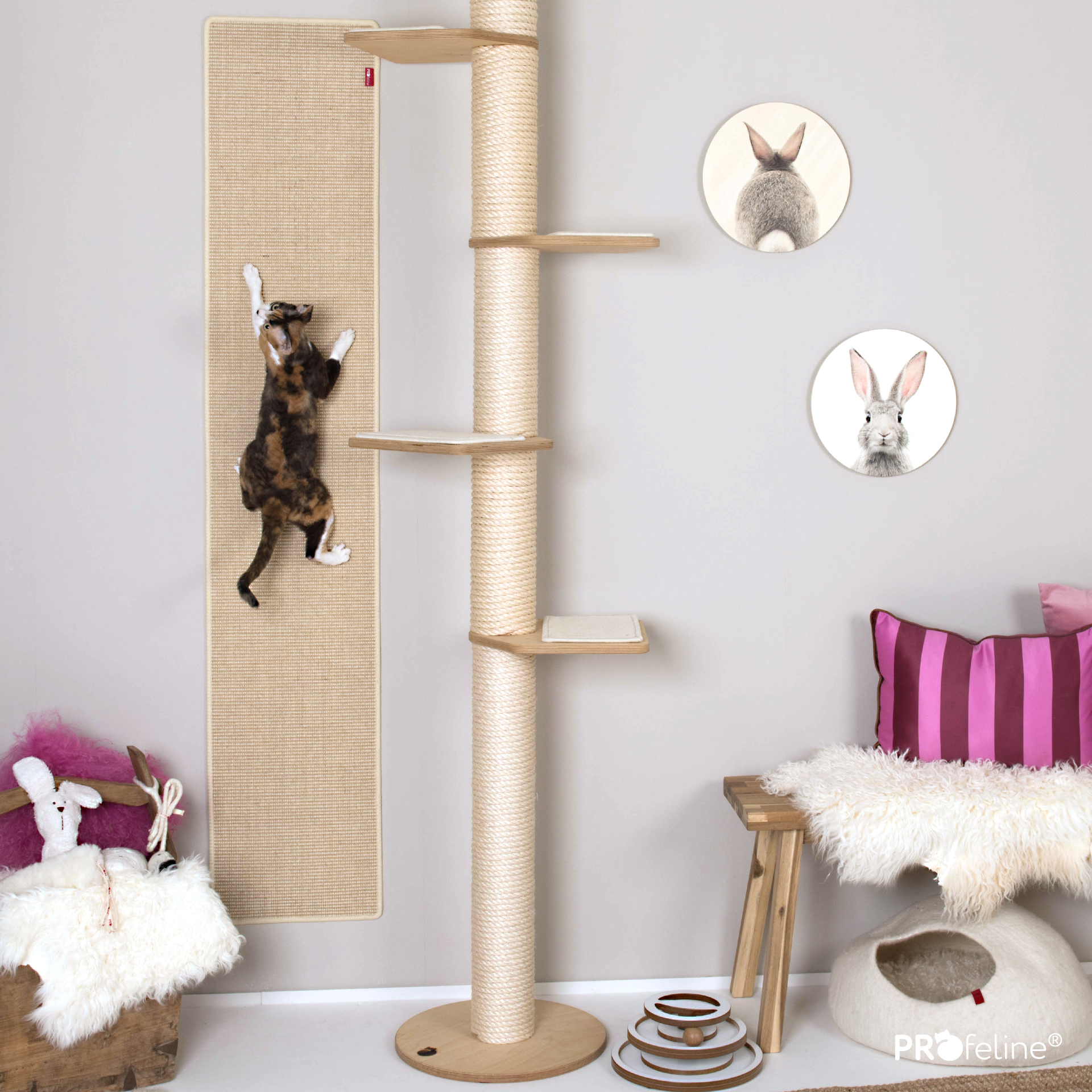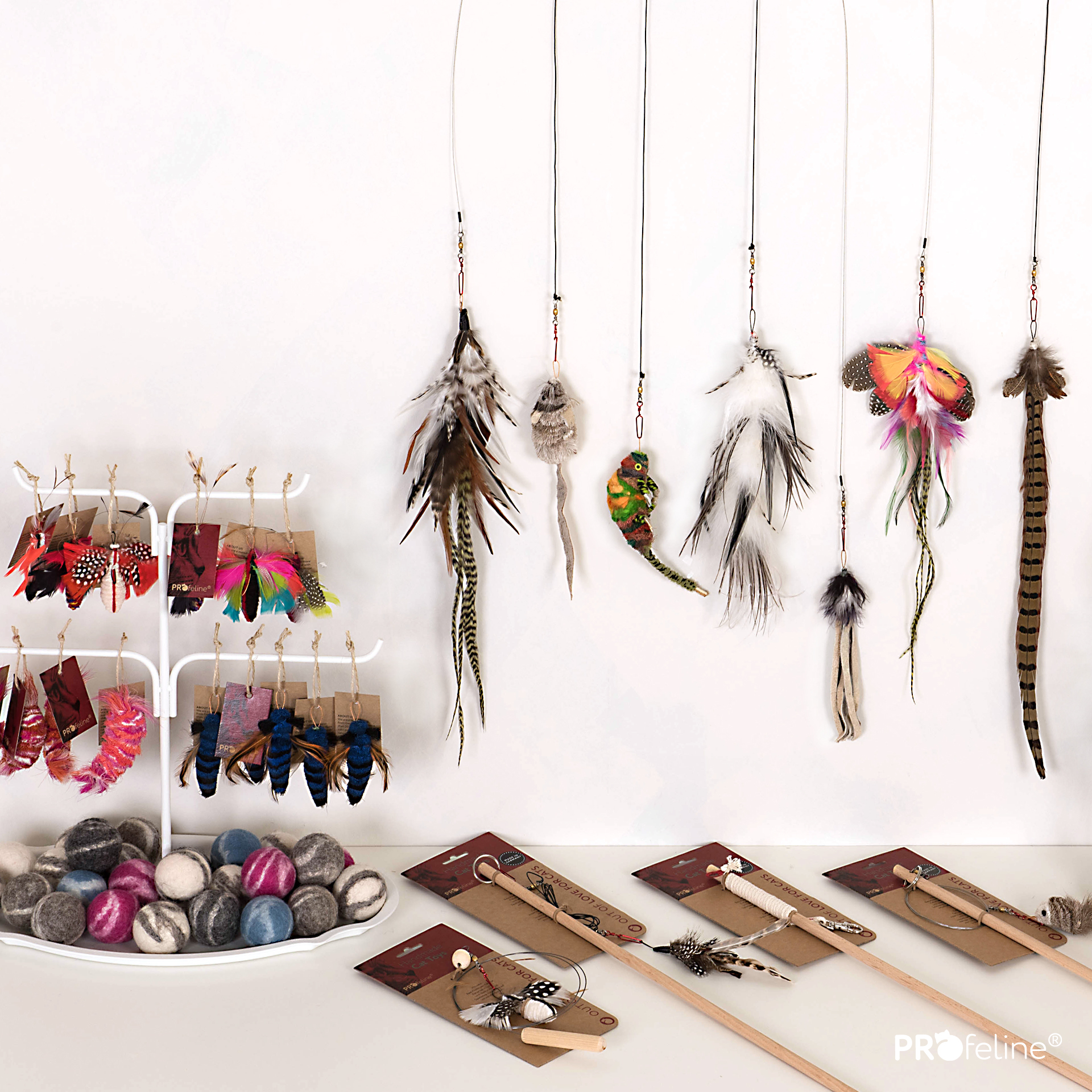 1. Cat Furniture like Scratch Mats: Scratch mats provide cats with not only the opportunity to sharpen their claws but also to stretch and exercise. Our high-quality mats, made in Germany, are known for their durability and longevity. They are a perfect addition to any home.
2. Comfortable Cat Beds: Cats love to snuggle into soft, natural materials and lounge comfortably. In our range, you'll find a variety of easy-to-maintain cat beds that perfectly complement your home decor.
3. Stimulating Cat Toys: Toys play a significant role in a cat's life. They stimulate their natural instincts, provide physical and mental exercise, and offer hours of fun. In addition to classic toys like feather wands, balls, and mice, we also offer innovative alternatives like our cat teaser system with a wide selection of interchangeable attachments made from various materials, from feathers to fur.
At Profeline, we are passionately dedicated to enriching the coexistence of cats and their owners. Our focus is on cat-friendly accessories and creating spaces where cats can play, relax, and express their natural instincts. We are supported not only by our dedicated team but also by our charming ambassadors Maja, Boris, Lilly, & Assol.
LEARN MORE ABOUT US