Our premium scratching trees come in various sizes and designs, ensuring there's a suitable scratching tree for every cat and every living space. Our complete models offer your cat numerous opportunities for playing, relaxing, observing, climbing, and thorough claw care. With our complete models, you can choose the sisal color for the trunks, the wood color for the resting platforms, and the covers. Let yourself be inspired and take your time exploring our range of scratching trees to find the perfect one for your cat and your home. All modules are also available individually. A scratching tree cannot be more sustainable than this. We take pride in being able to offer replacement parts and accessories of the same quality to our customers even after 20 years.
Our advantages at a glance:
High-quality craftsmanship from Germany



Solid solid wood trunks for robustness and stability



Extra thick, durable sisal rope (12mm diameter) in natural and black



Flexible modular system allows for expansion and replacement of resting platforms and trunks



Customizable wood and carpet colors



Washable cotton cat beds for comfort and hygiene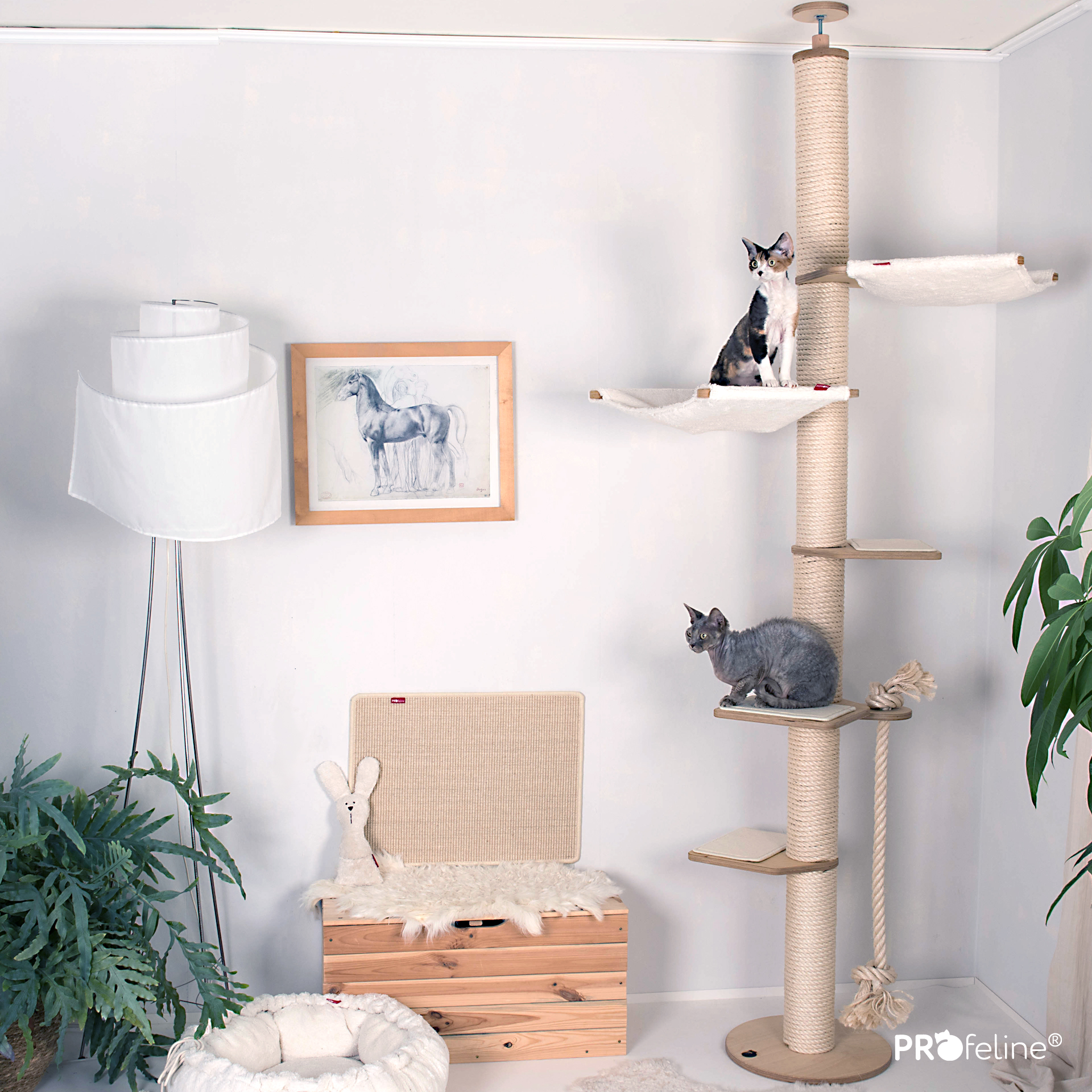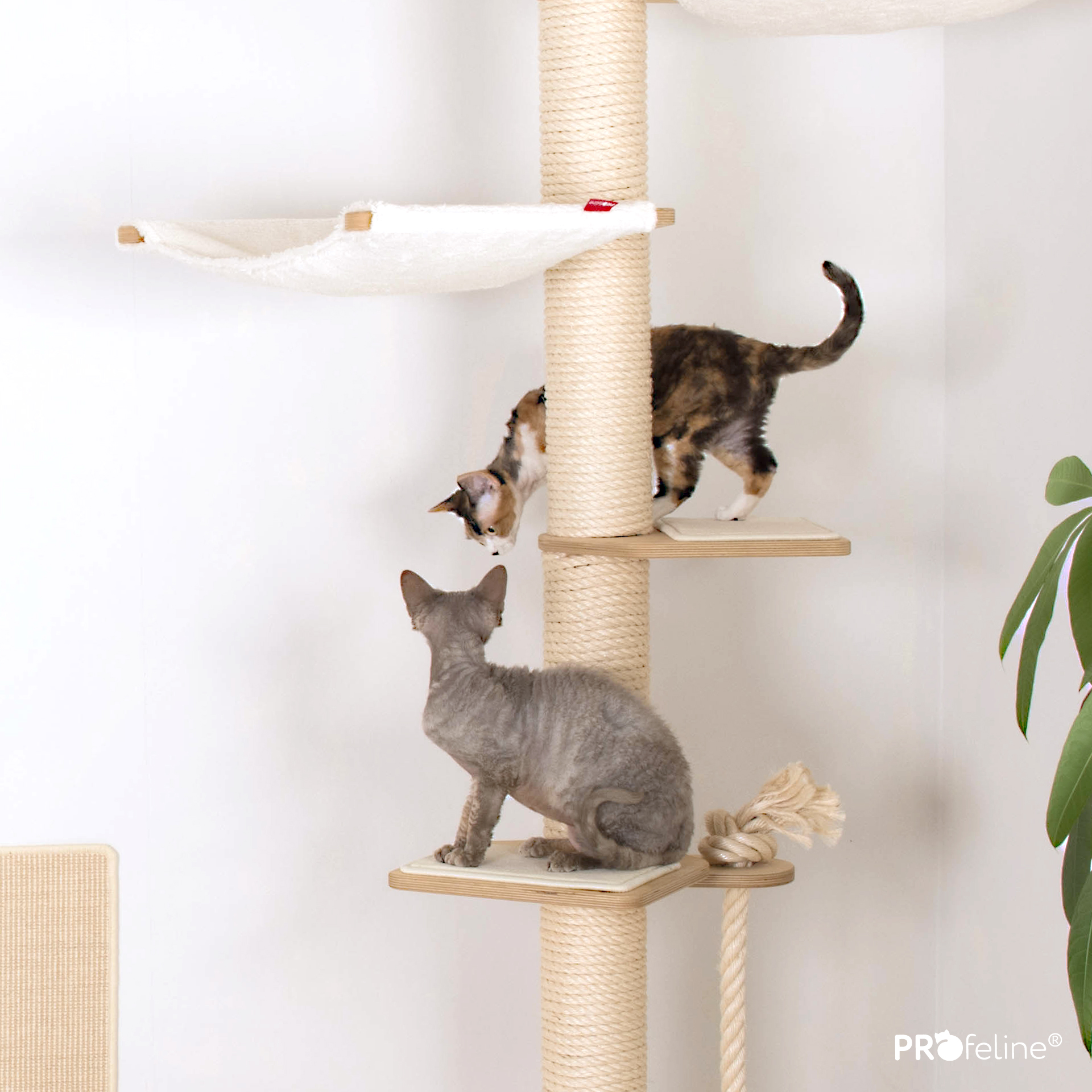 Cat Scratching Tree System: Quality and Individuality, Made in Germany

Our scratching trees, manufactured in Germany, embody a craftsmanship tradition that relies on solid solid wood trunks. This not only guarantees sturdy stability but also impressive robustness. With an extra-thick sisal rope boasting a diameter of 12mm, we provide your cat with extensive scratching enjoyment. The combination of design and quality sets the standard at Profeline. Our scratching trees are not only aesthetically pleasing but also designed to accommodate large and heavy cats. The freedom of choice extends to the color of the wood and carpet elements as well. This way, you can perfectly tailor the scratching tree to your living situation. Another highlight is our washable Velcro cushions. These not only offer comfort but can also be easily cleaned to ensure a hygienic environment for your cats.
Our Profeline Cat Scratching Tree System stands out primarily for its modularity. We understand that individuality is of great importance for both cats and their owners. For this reason, our system consists of various modules that allow you to freely combine the scratching tree according to your personal preferences, the needs of your cats, and the decor of your home. In addition to this creative freedom, we offer you a wide range of pre-made complete models. Here too, you can choose the colors of wood, carpet, and sisal covering to suit your taste. Whether you opt for a complete model or assemble a custom scratching tree, our products offer enduring quality and flexibility. No matter how many years pass, every single element of our scratching trees can be replaced. Even if your requirements change or your cats develop new preferences, you can easily expand or adjust your Profeline scratching tree. At Profeline, it's not just about scratching trees; it's about an experience of individuality, quality, and durability. Let our variety inspire you and give your cat a place where they feel comfortable and can express their natural scratching instincts—with a scratching tree that meets your high standards.