Cat toys made from genuine fur, crafted in a traditional tannery in Germany.
Instinctively, our cats are born hunters, and what could pique the interest of an indoor cat more than 'real' prey - what could be more natural than real fur? This natural toy awakens your cat's instincts, making them feel like a true hunter in the wild.
Fur toys are incredibly durable and resilient, ensuring long-lasting playtime.
The chase for these natural fur toys excites every cat.
Also available as attachments for cat wands - Let the hunt begin with furs you can trust.
Good to know: At Profeline, we love all animals! We always act responsibly and with respect, taking animal welfare seriously. We firmly oppose animal cruelty and the killing of animals solely for their fur. Therefore, all furs come from domestic stocks of German breeders and are a byproduct of food production - they are tanned and processed in a German traditional tannery.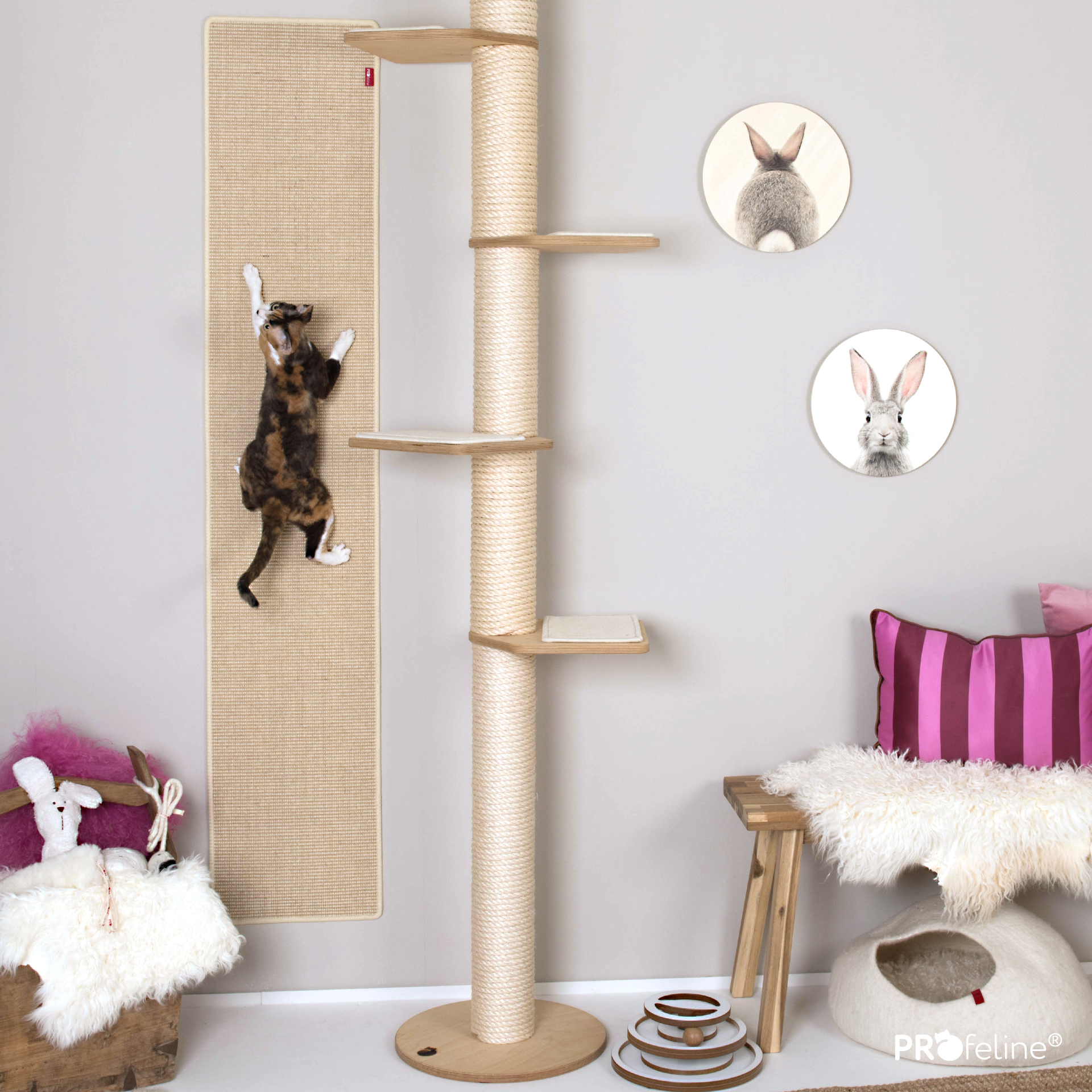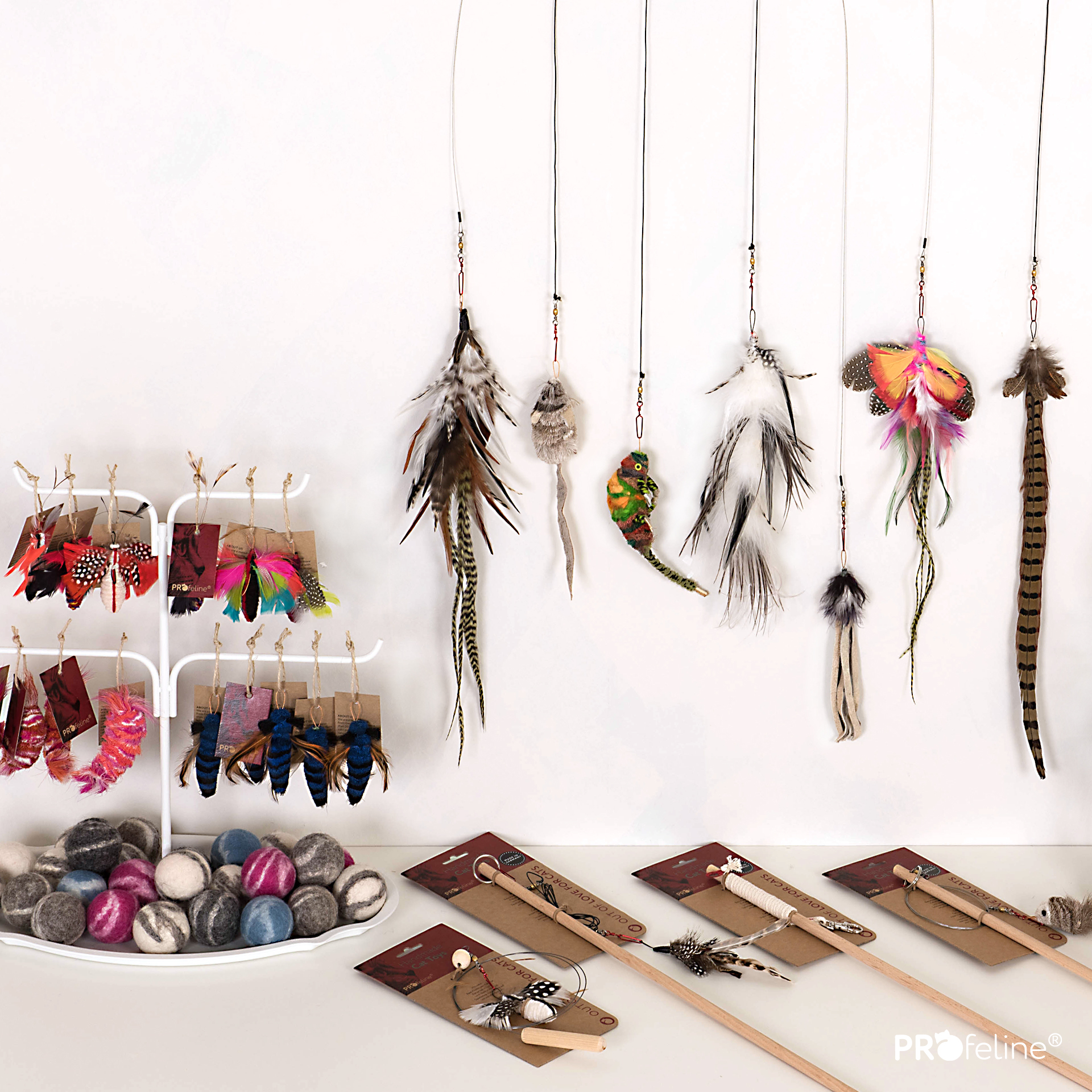 1. Cat Furniture like Scratch Mats: Scratch mats provide cats with not only the opportunity to sharpen their claws but also to stretch and exercise. Our high-quality mats, made in Germany, are known for their durability and longevity. They are a perfect addition to any home.
2. Comfortable Cat Beds: Cats love to snuggle into soft, natural materials and lounge comfortably. In our range, you'll find a variety of easy-to-maintain cat beds that perfectly complement your home decor.
3. Stimulating Cat Toys: Toys play a significant role in a cat's life. They stimulate their natural instincts, provide physical and mental exercise, and offer hours of fun. In addition to classic toys like feather wands, balls, and mice, we also offer innovative alternatives like our cat teaser system with a wide selection of interchangeable attachments made from various materials, from feathers to fur.
At Profeline, we are passionately dedicated to enriching the coexistence of cats and their owners. Our focus is on cat-friendly accessories and creating spaces where cats can play, relax, and express their natural instincts. We are supported not only by our dedicated team but also by our charming ambassadors Maja, Boris, Lilly, & Assol.
LEARN MORE ABOUT US