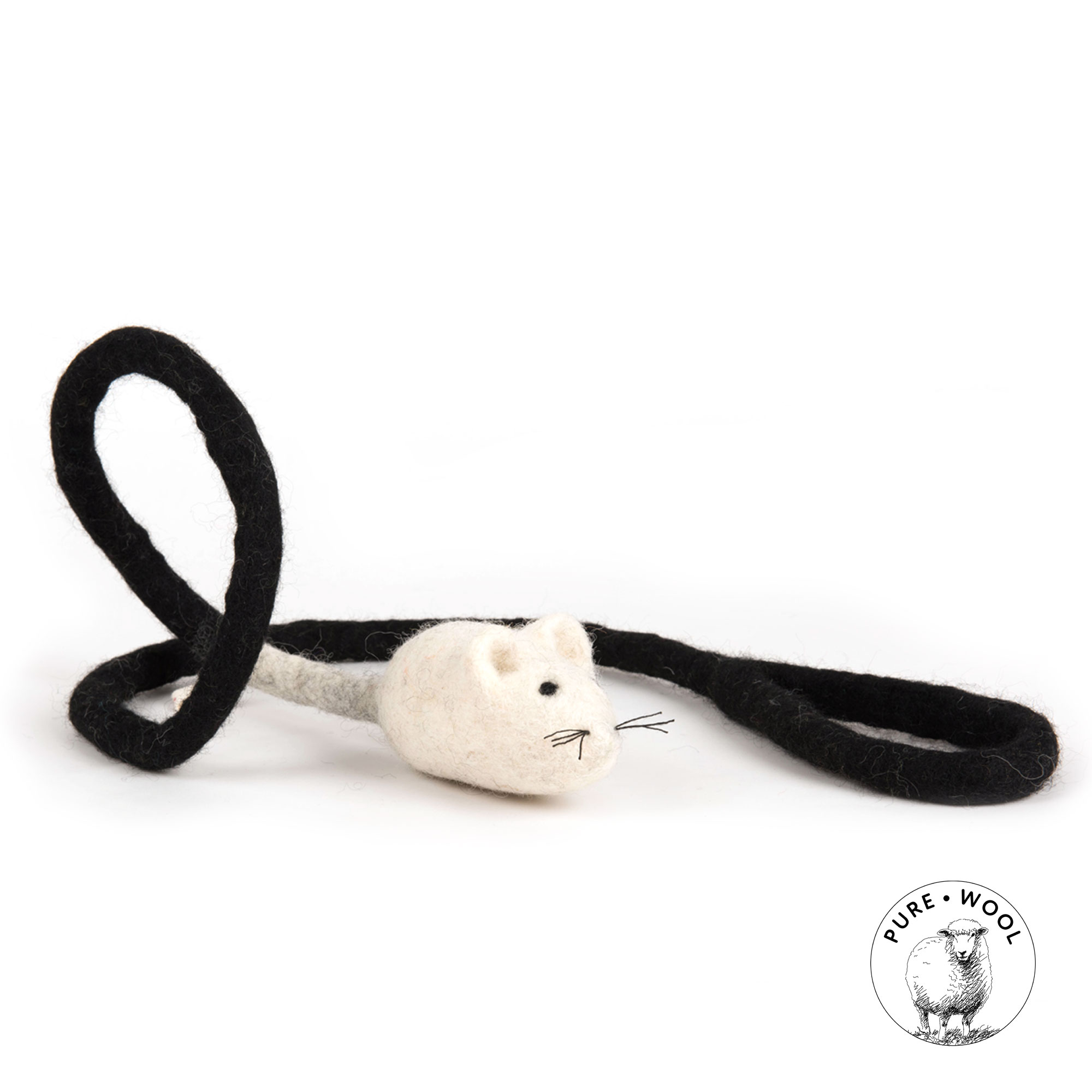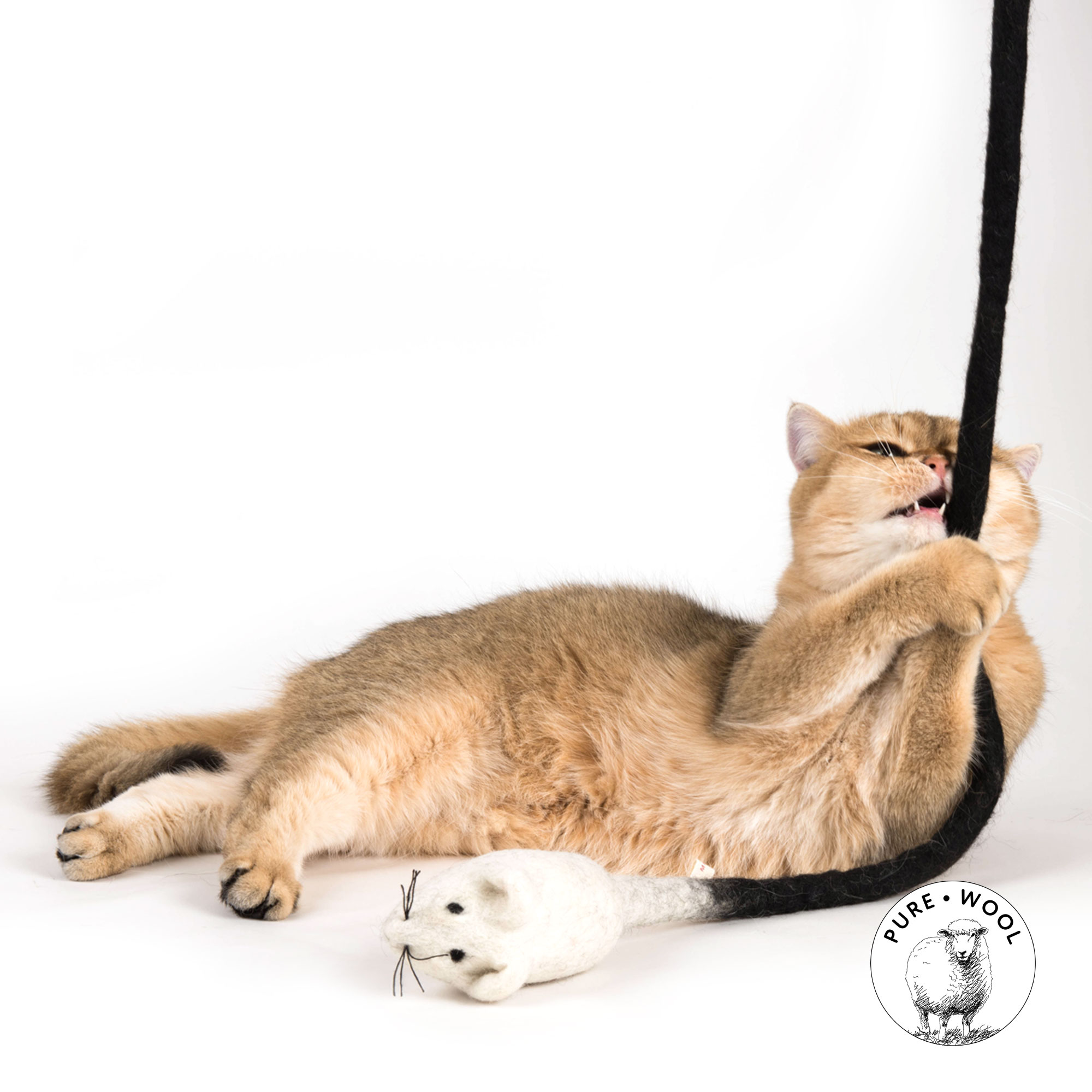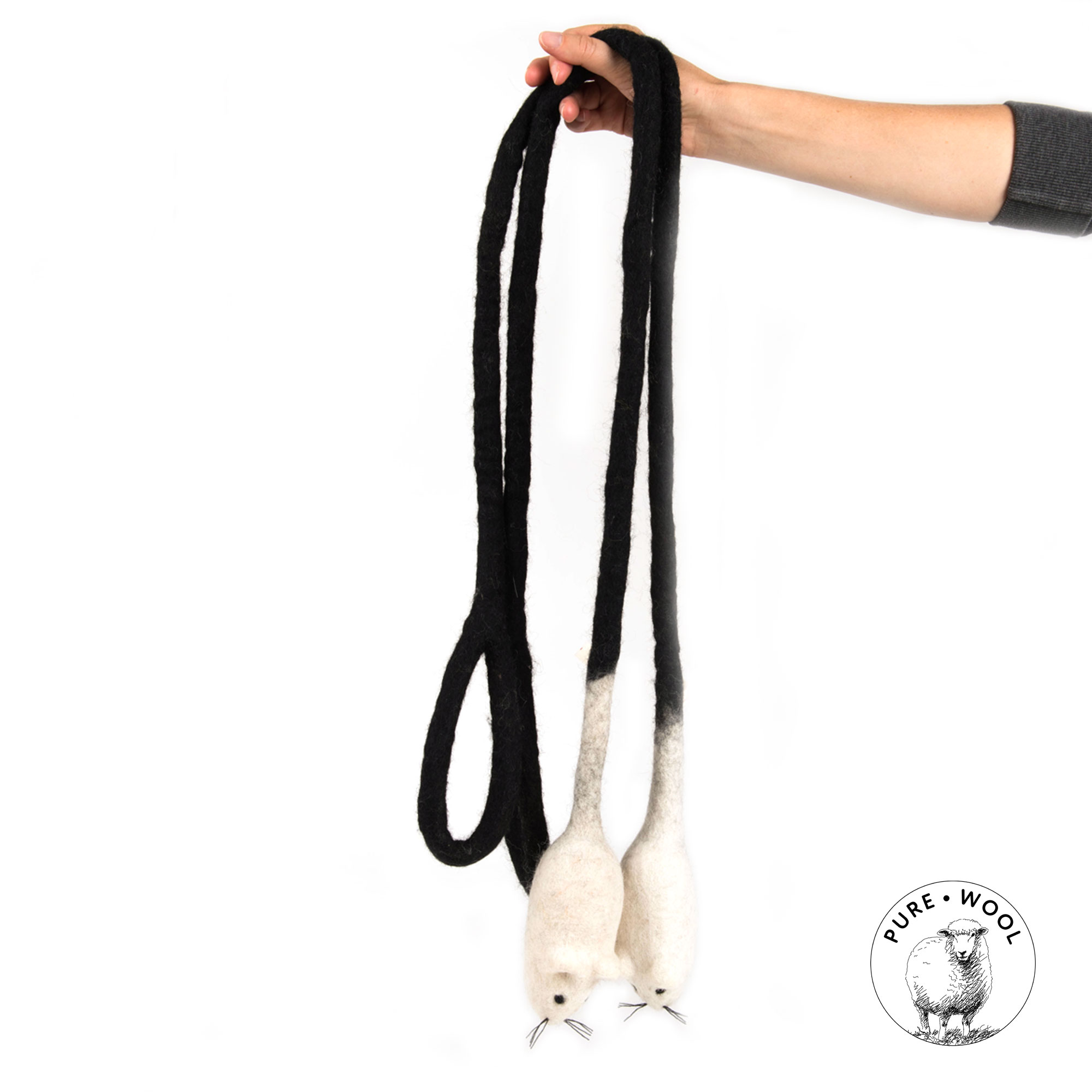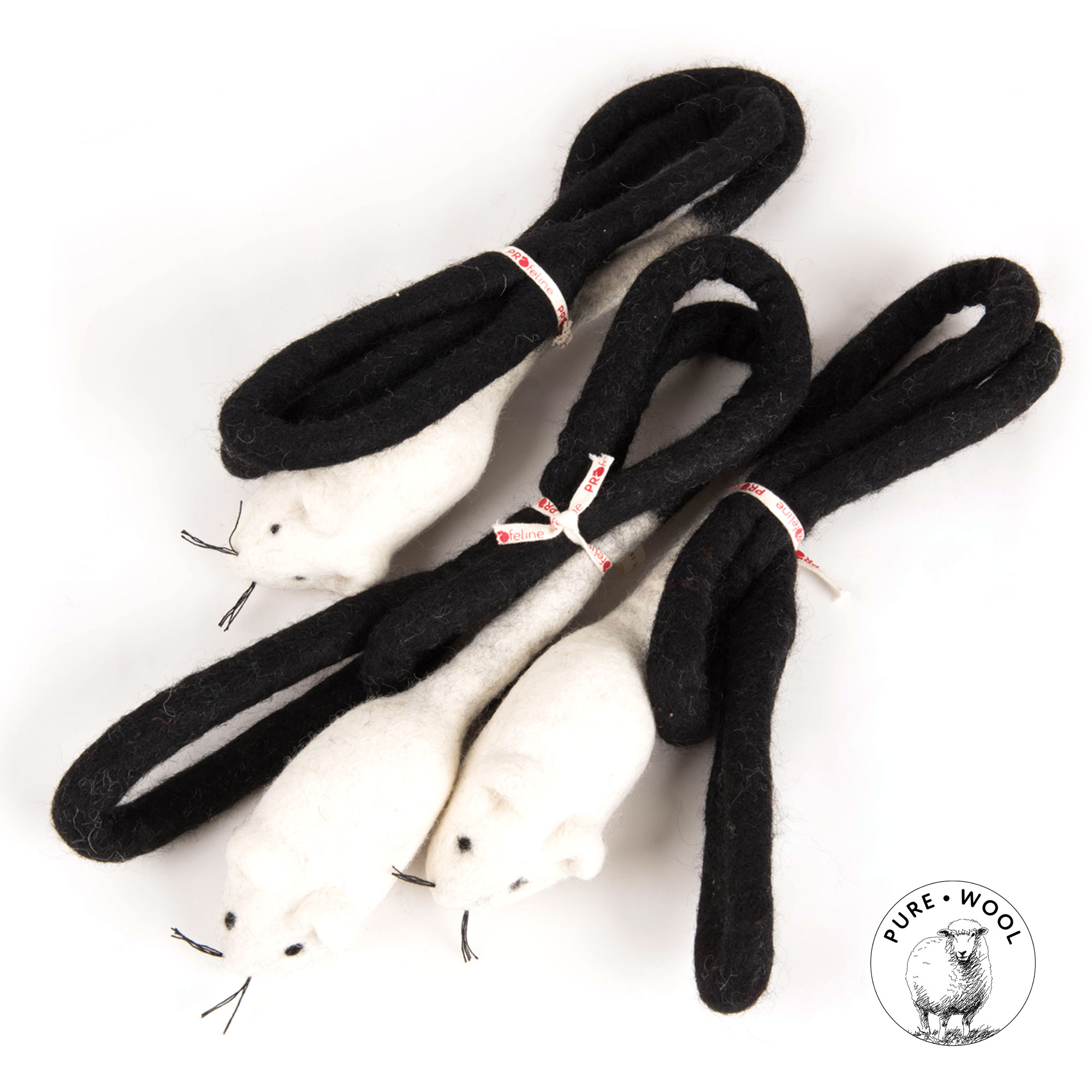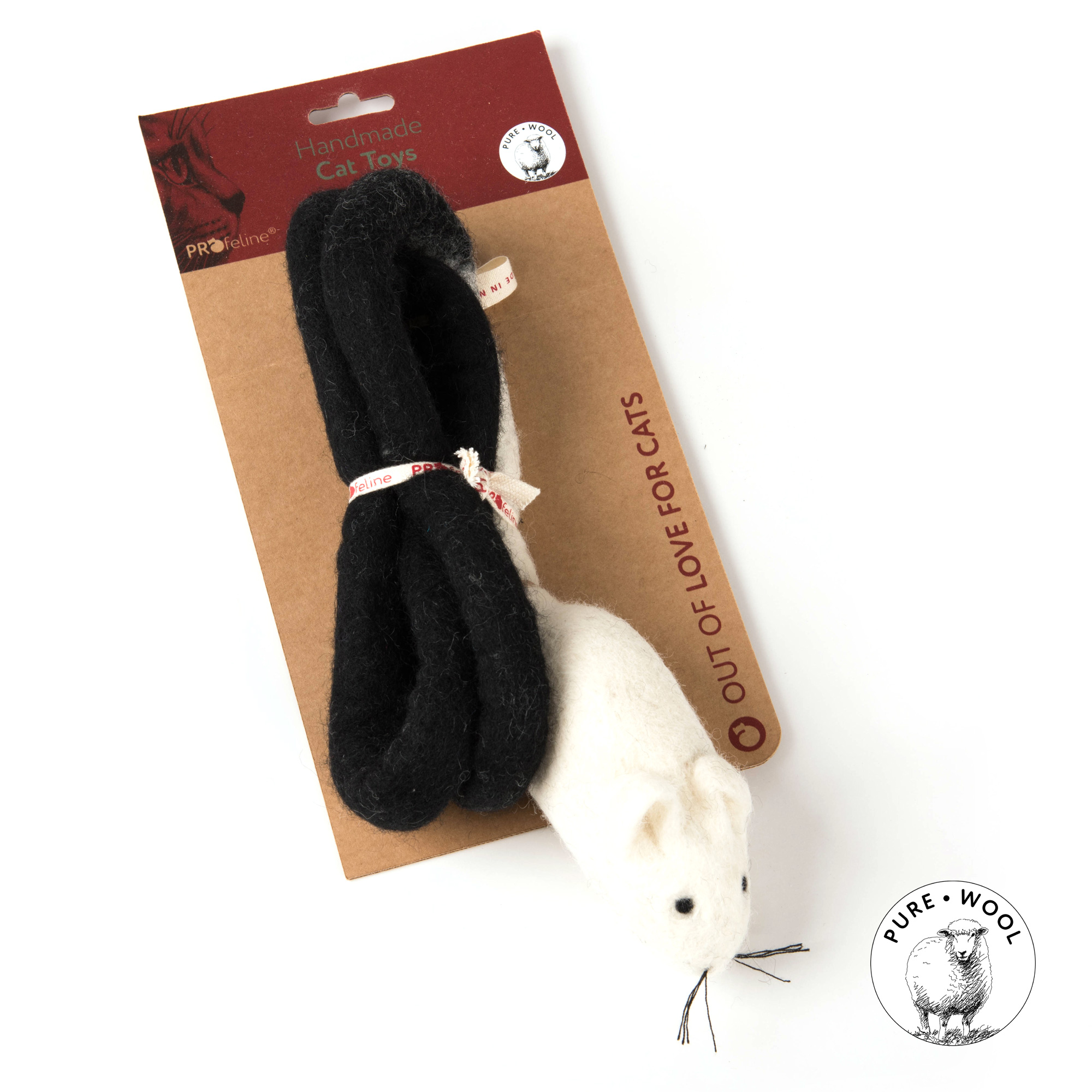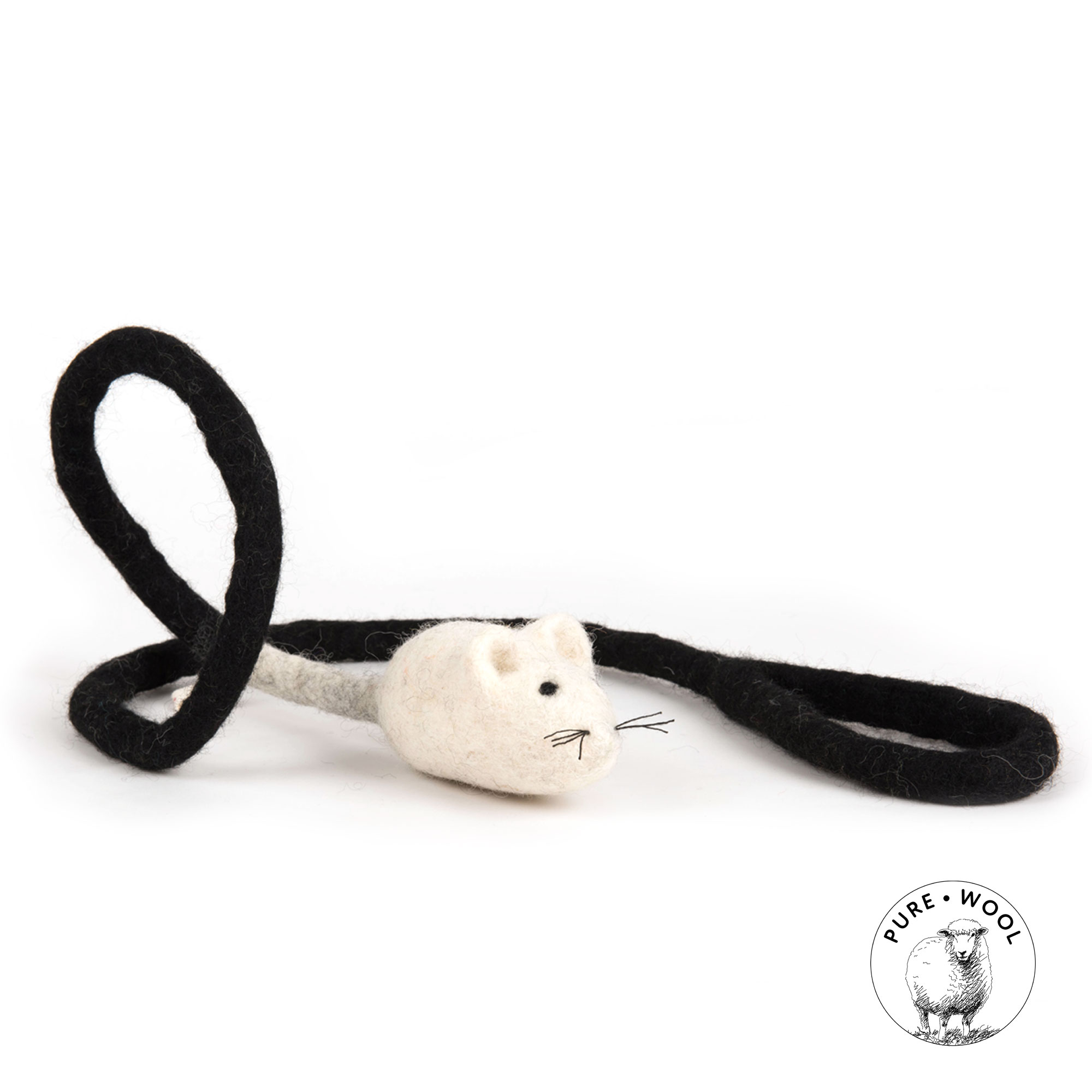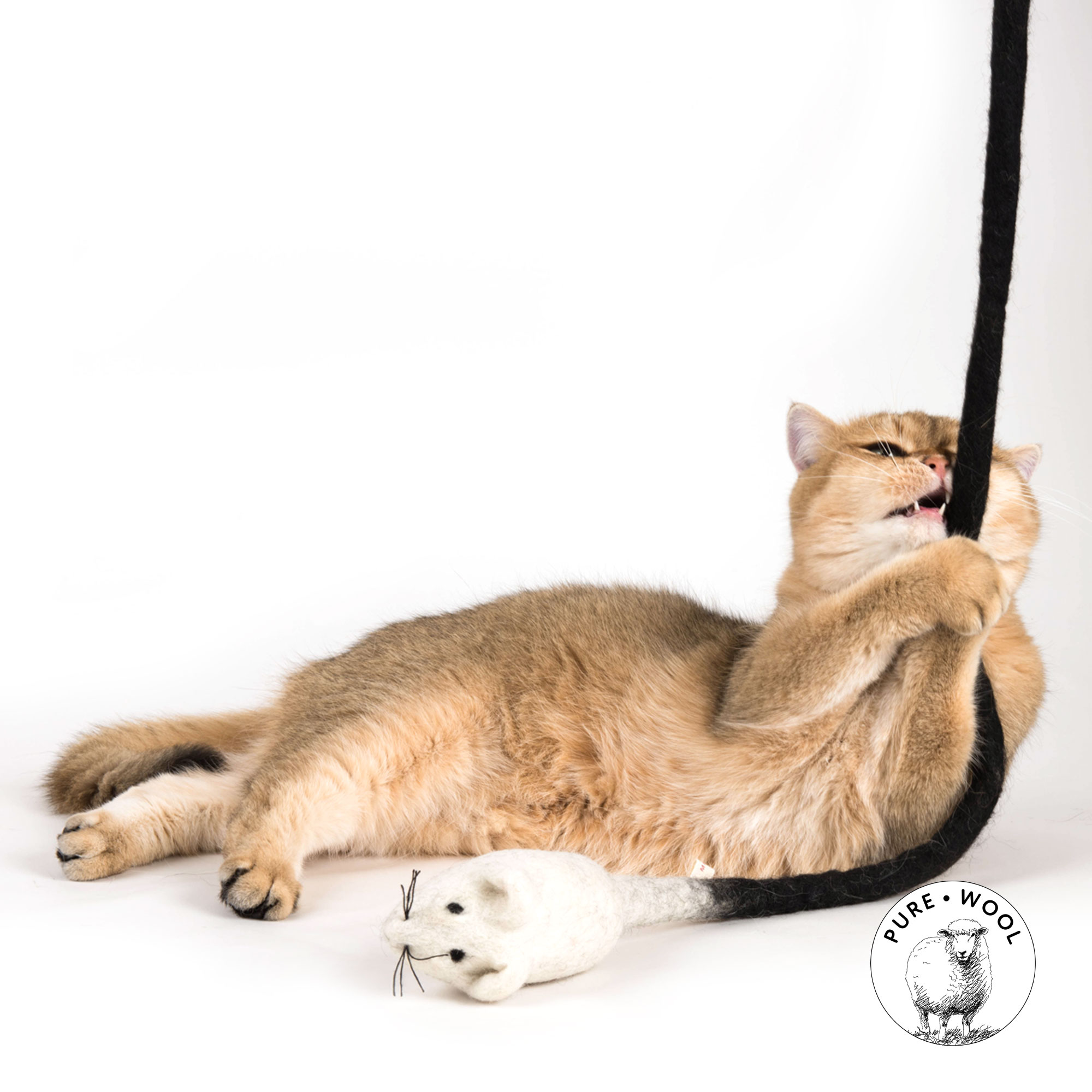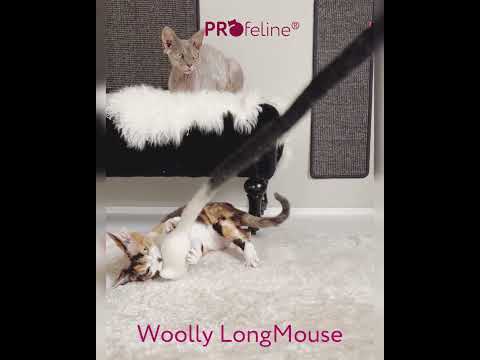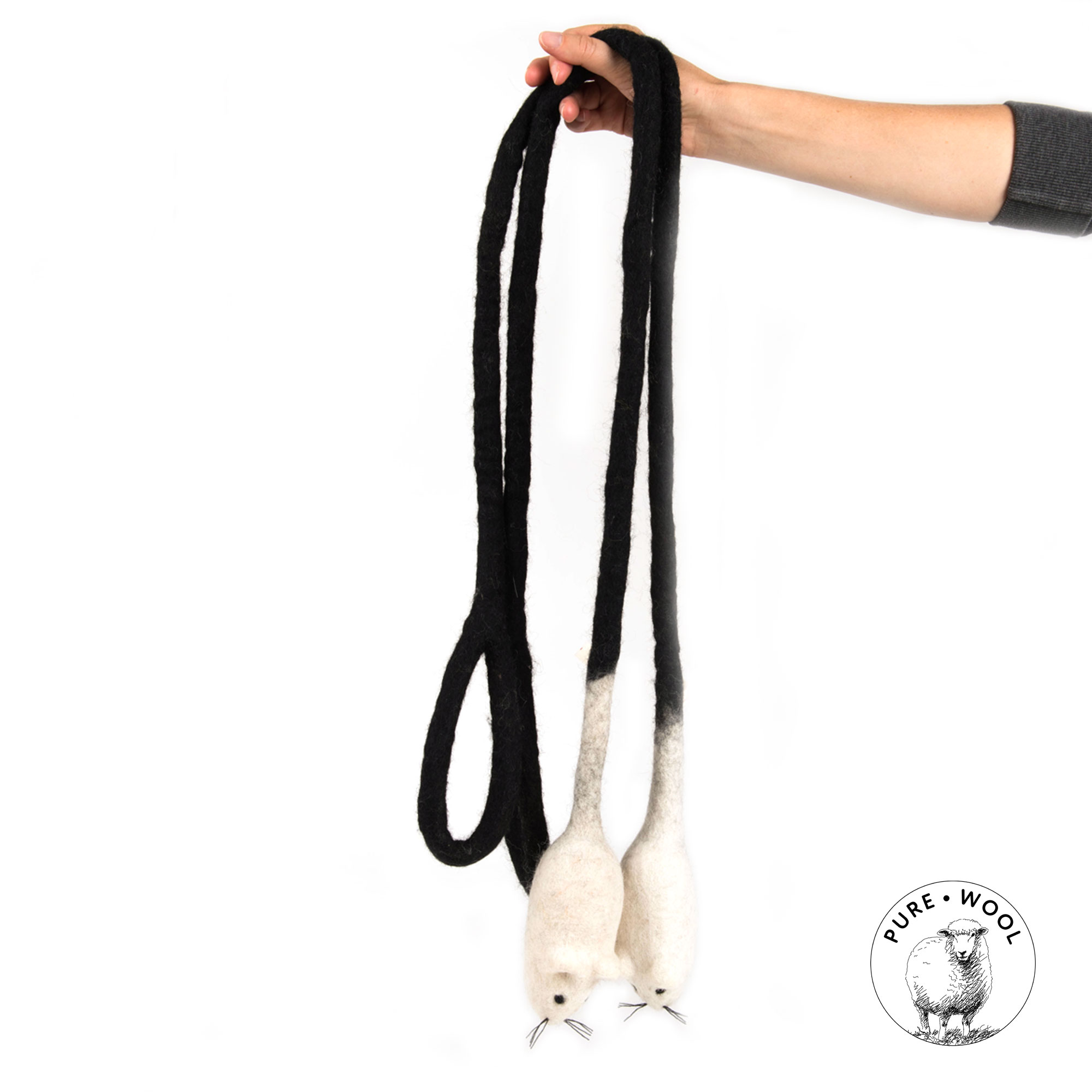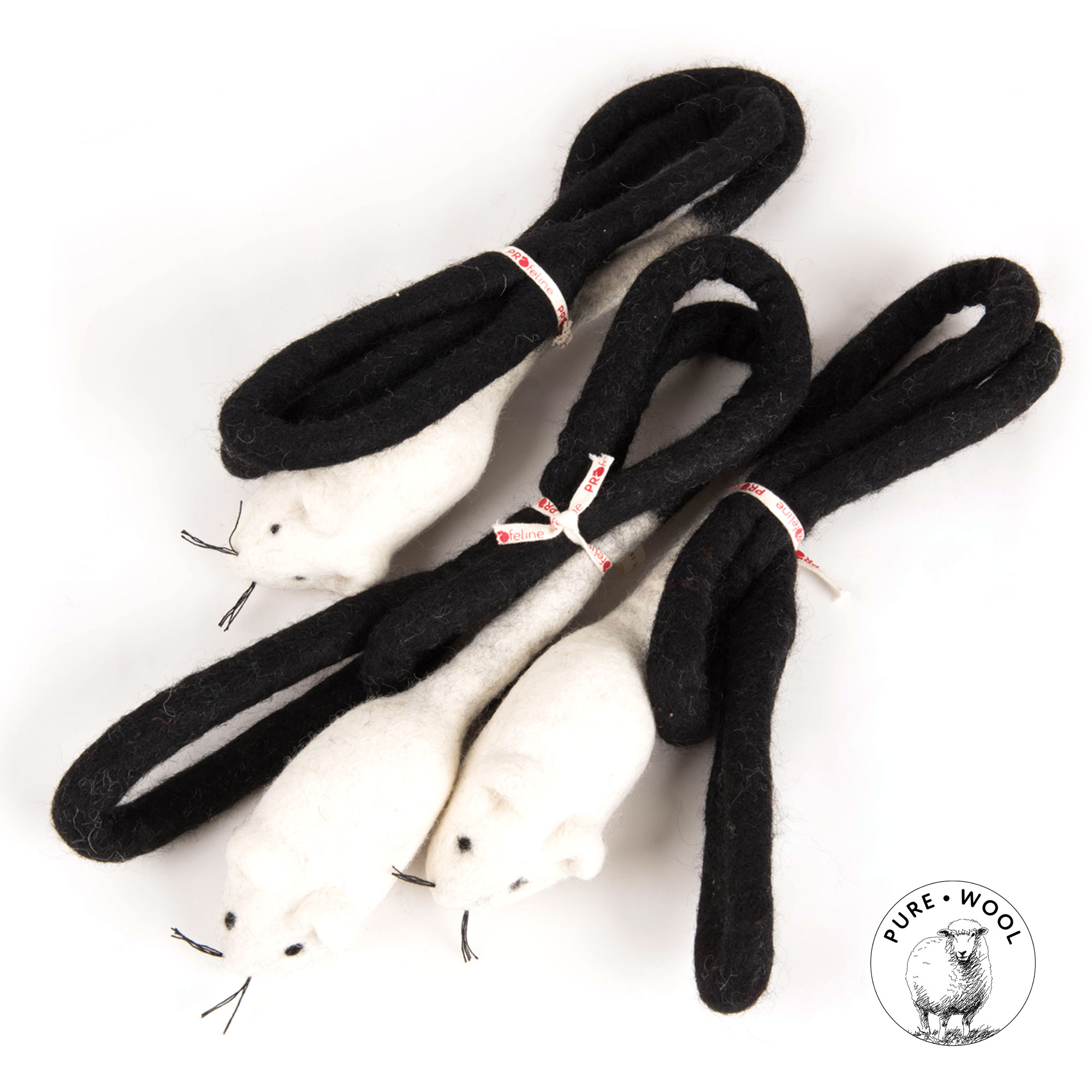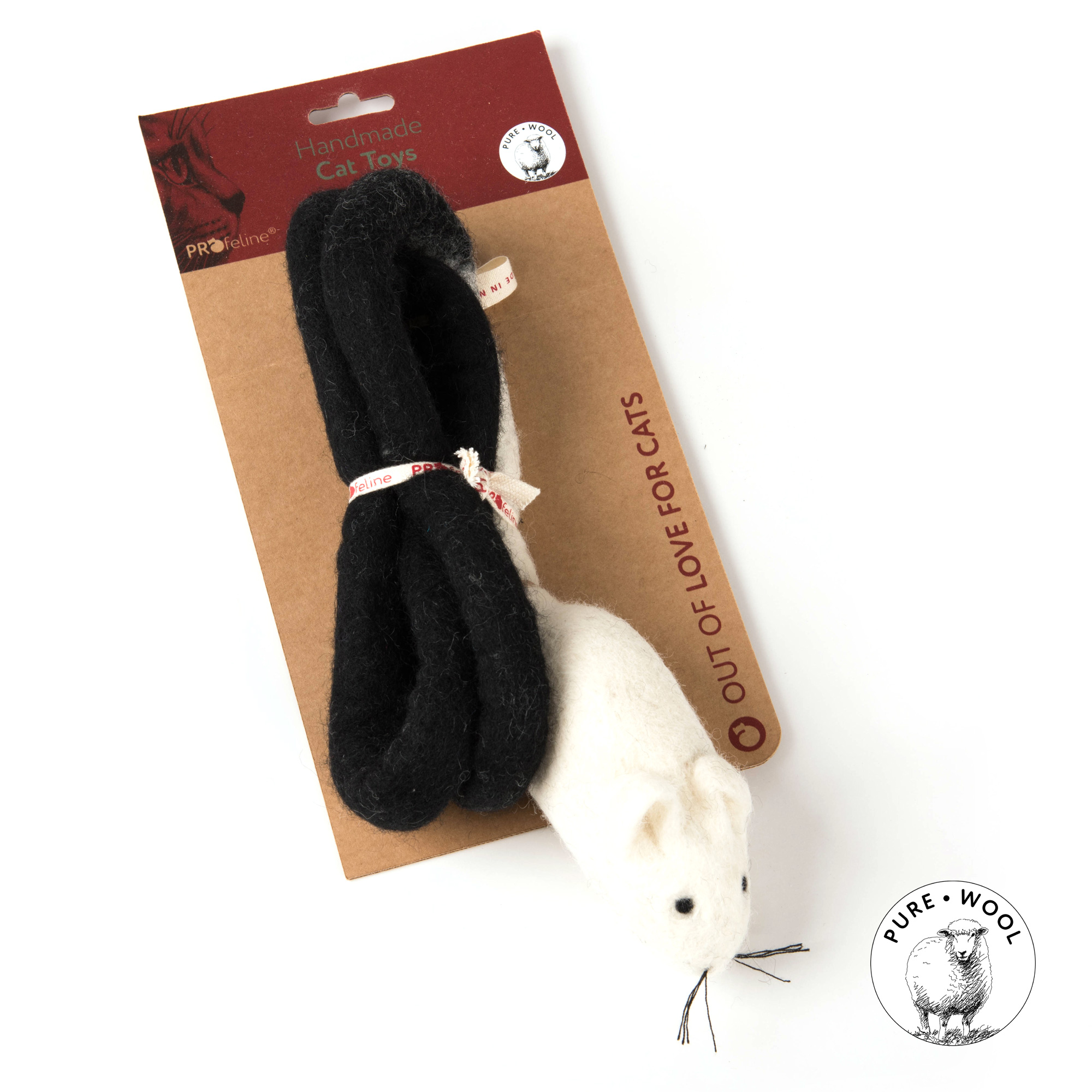 Profeline - Woolly LongMouse
Available, delivery time: 2-5 days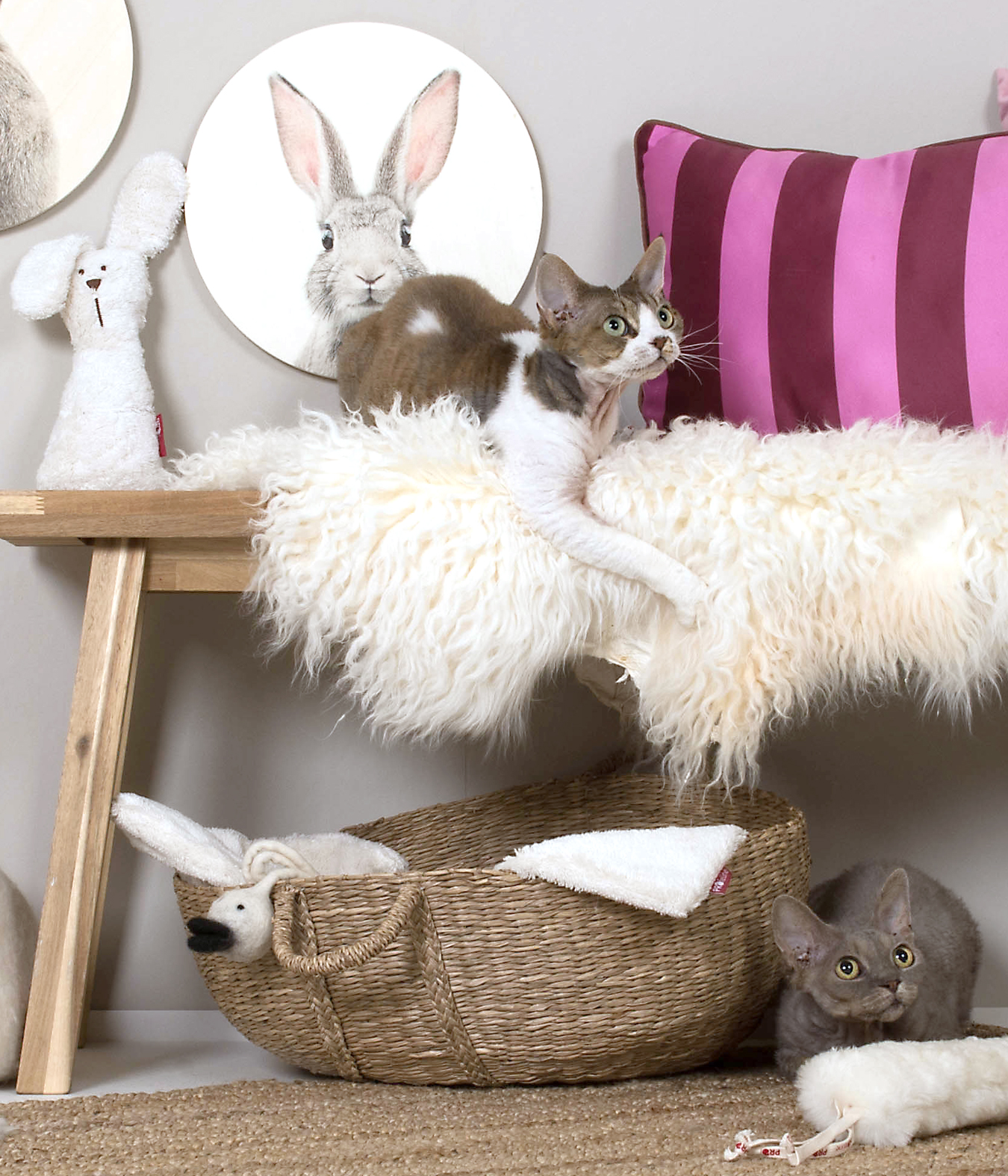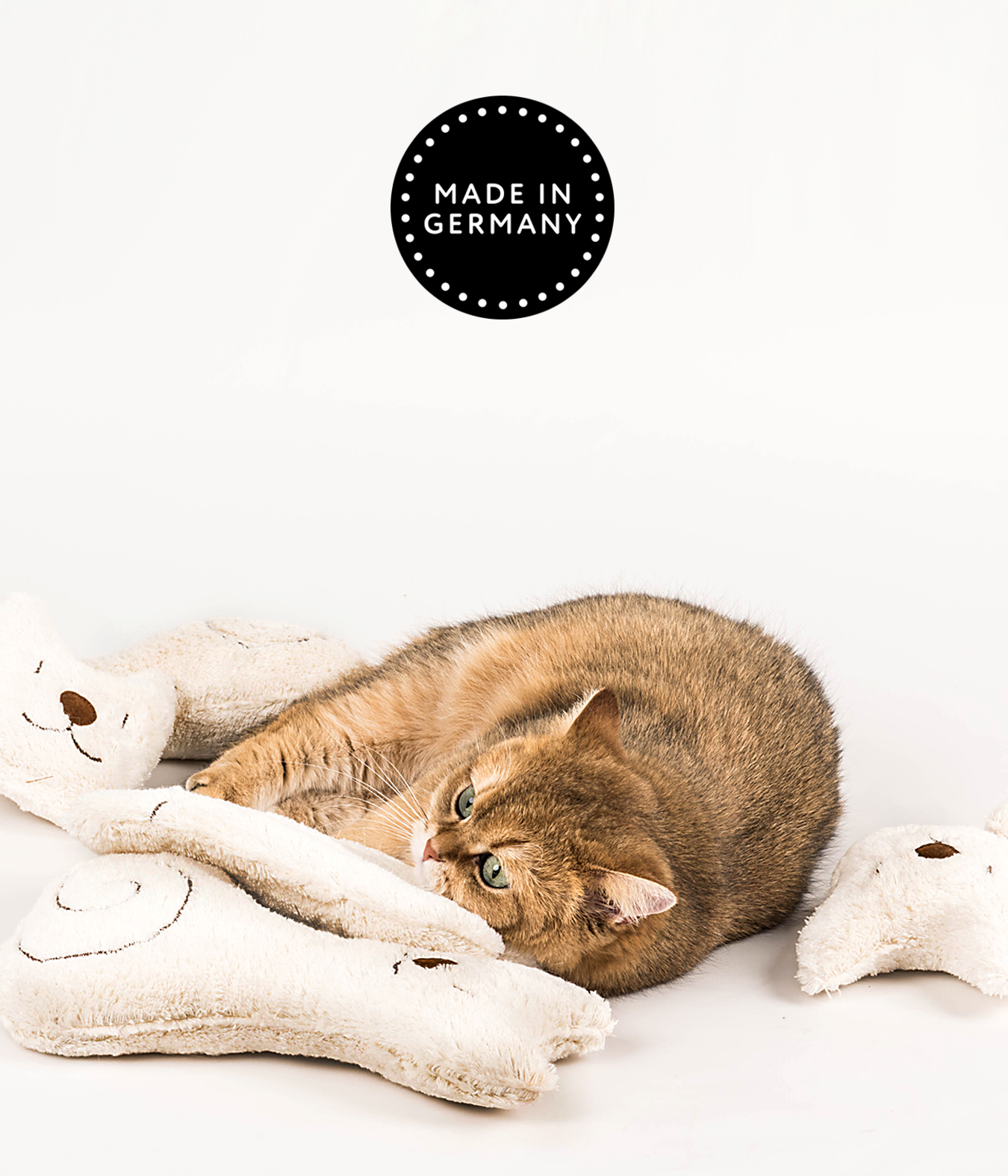 ---
My kitty loves this mousy, especially it's long tail! She drags it round and round! Well made and cute!
Der erste Eindruck war zwar, dass sie ziemlich groß für unsere Kleine ist. Trotzdem hat sie sie ins Herz geschlossen und spielt super gern mit ihr. Die Maus ermöglicht herzhaftes Zubeißen und Treten und weckt den Jagdinstinkt. Das Material ist erste Klasse! Absolut empfehlenswert!
Amazing quality, very well made and the cats love it, they love the long tail and kicking the cat mouse - it will withstand this abuse for years I think!
Nachdem wir schon Woolly Snake gekauft hatten und diese Schlange so heiß geliebt wird, musste nun auch noch Woolly LongMouse in unser Haus einziehen. Die Qualität ist einfach super und unser Louis (BKH Kater) liebt es damit zu spielen.
toll für kleine Kinder mit Katze
Ich lasse meine beiden Kinder 3+5 Jahre alt gerne mit dieser Katzenangel spielen. Bei den Anderen habe ich mir immer etwas sorgen gemacht, daß etwas passieren könnte.
Unser Jokl ist total begeistert von dieser Maus. Tolles Material!
Unsere Katzenmafia und unser Hunderudel Ist begeistert
Woolly LongMouse wurde sofort nach dem Auspacken in Beschlag genommen. Die Verabeitung und die Qualität ist einfach suuuuuper ! Besonders gefällt uns das extra lange Filzband und die Handschlaufe. Die BKH Bubis sind begeistert und lieben es mit Wolly zu spielen. ❤️ ❤️ ❤️ Vielen Dank auch für die wie immer, super schnelle Lieferung !