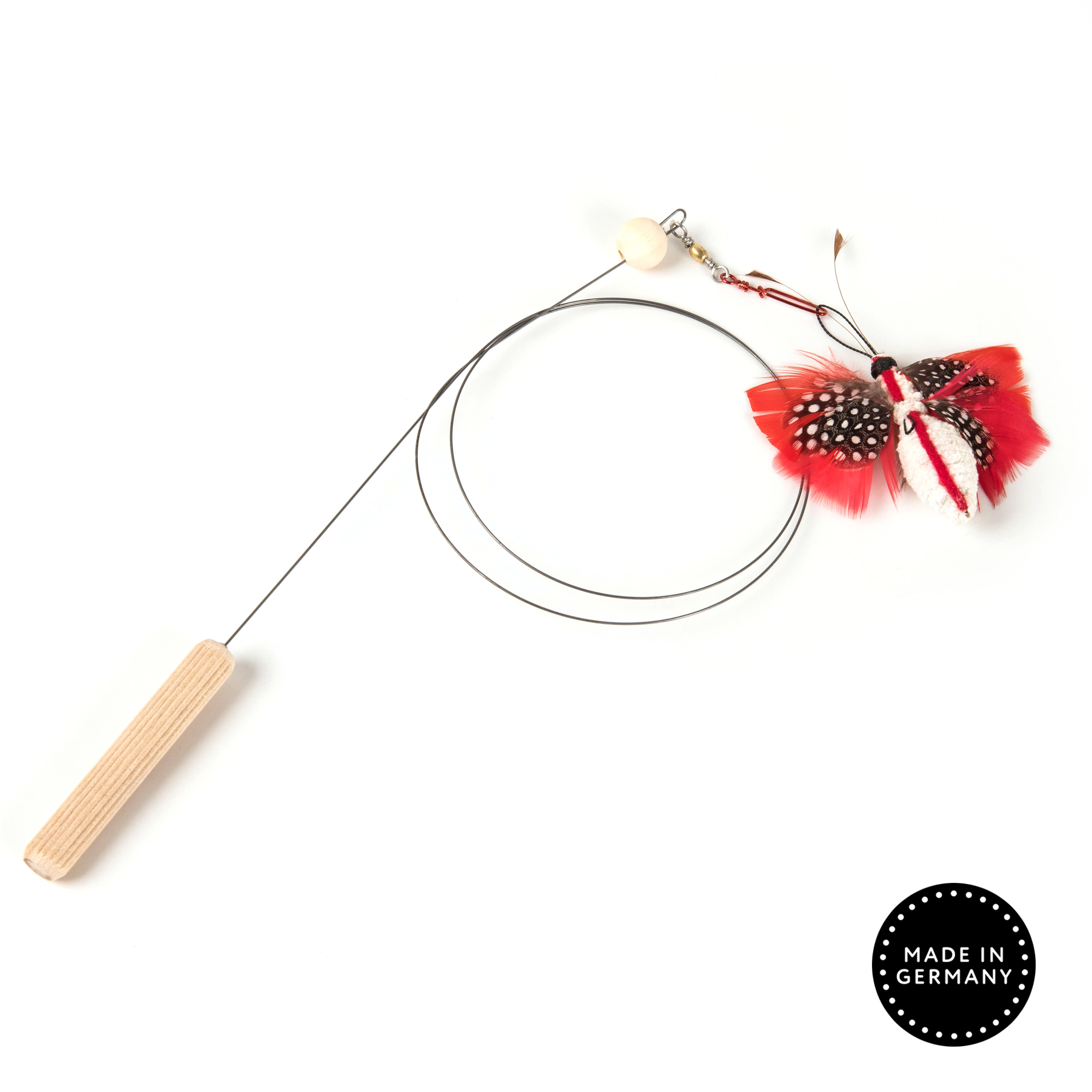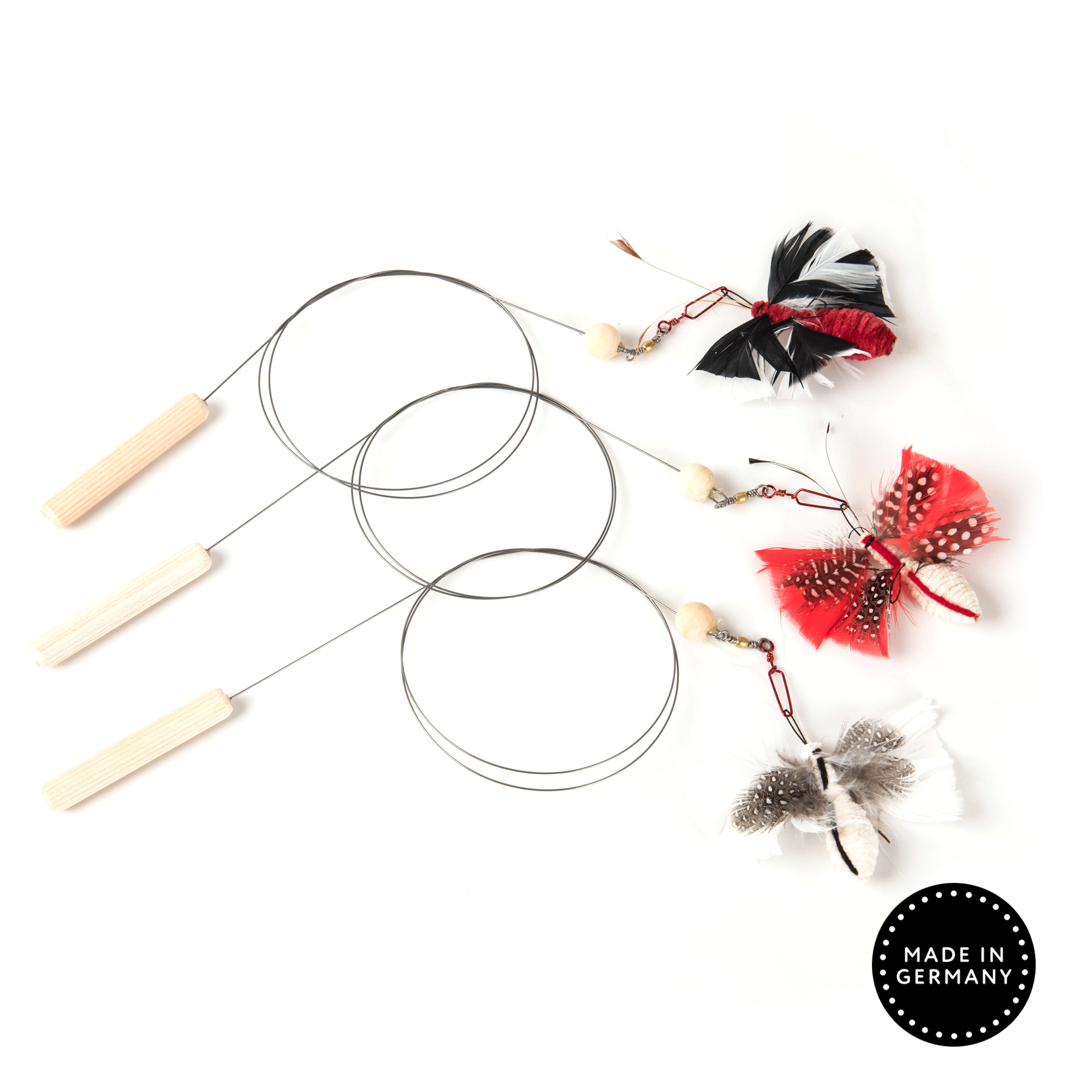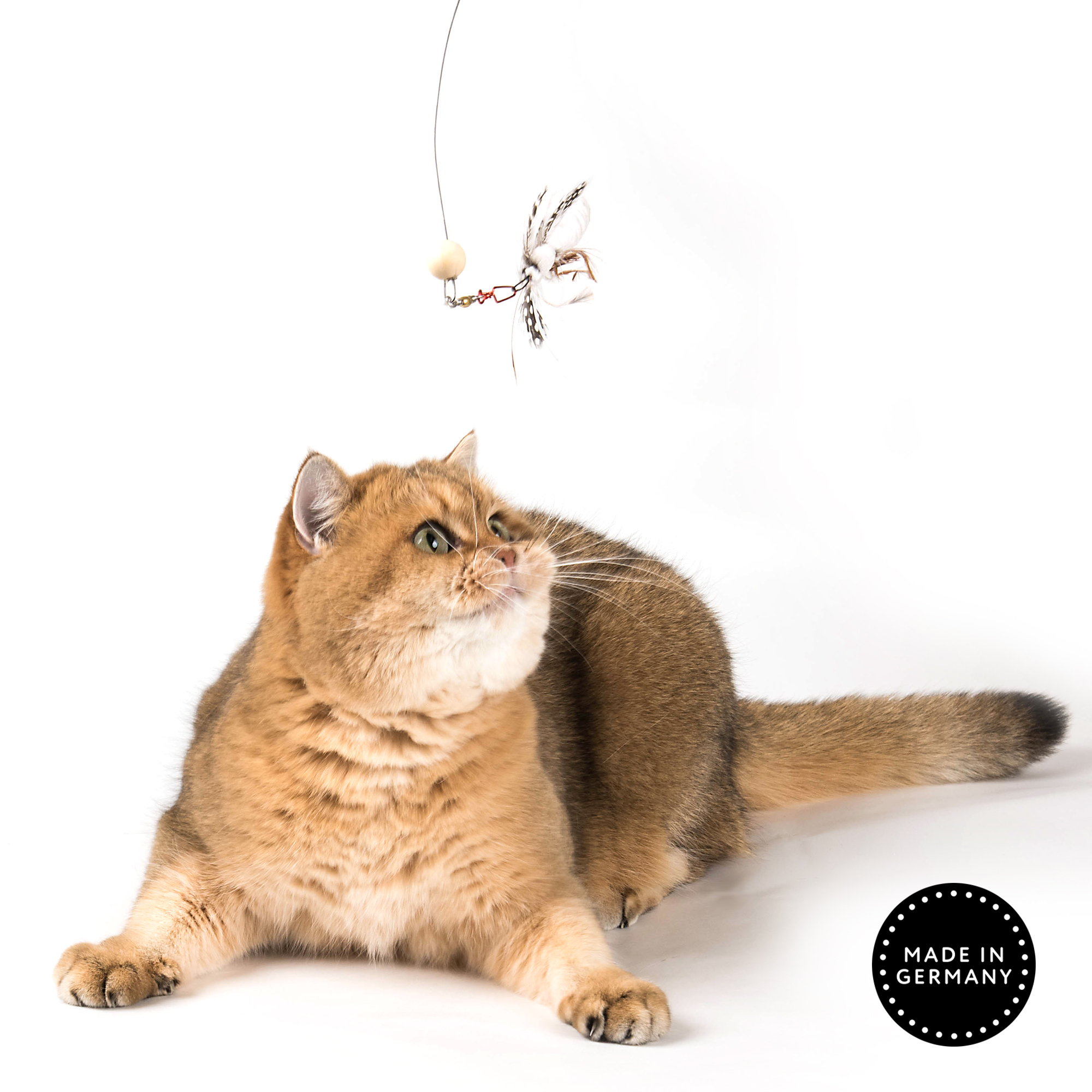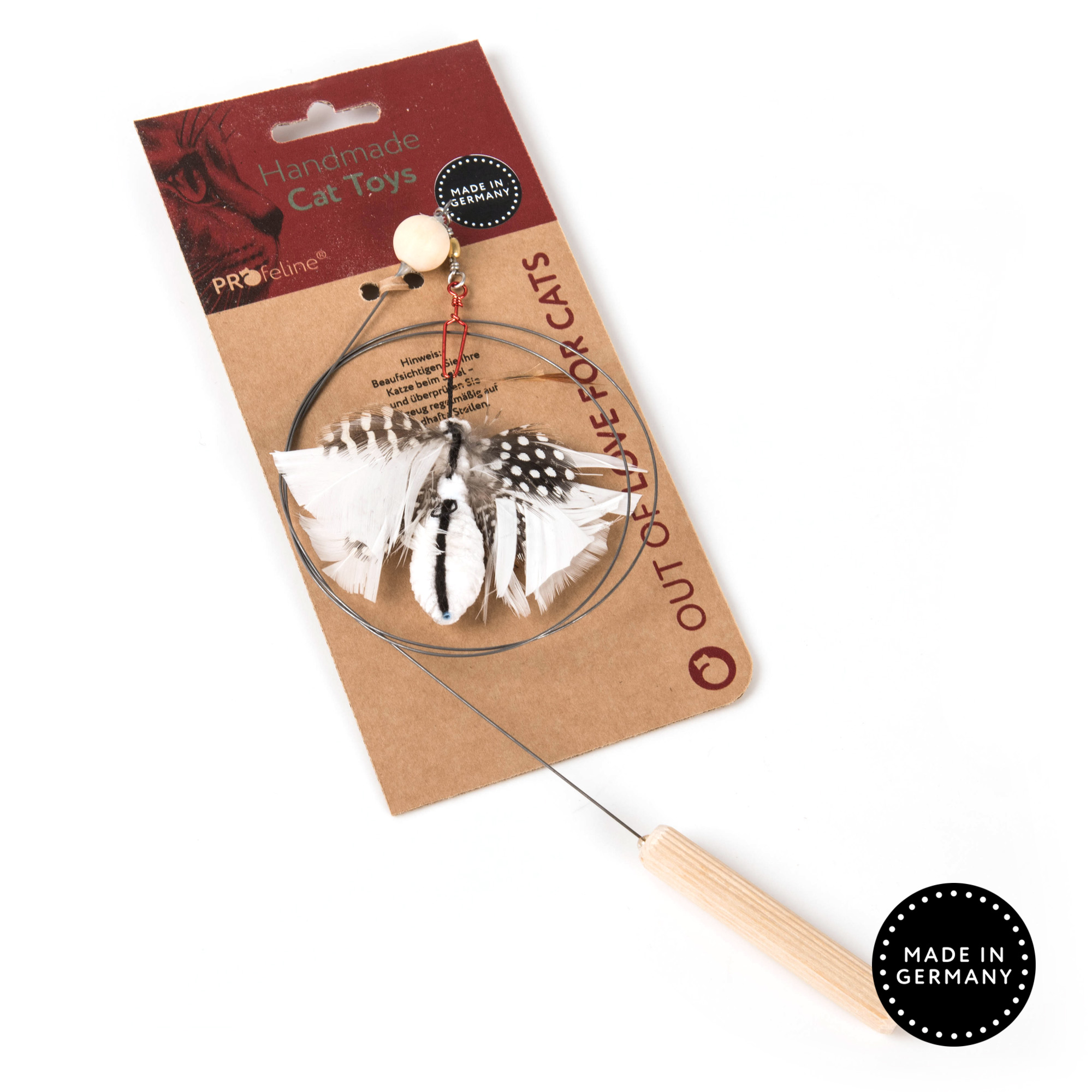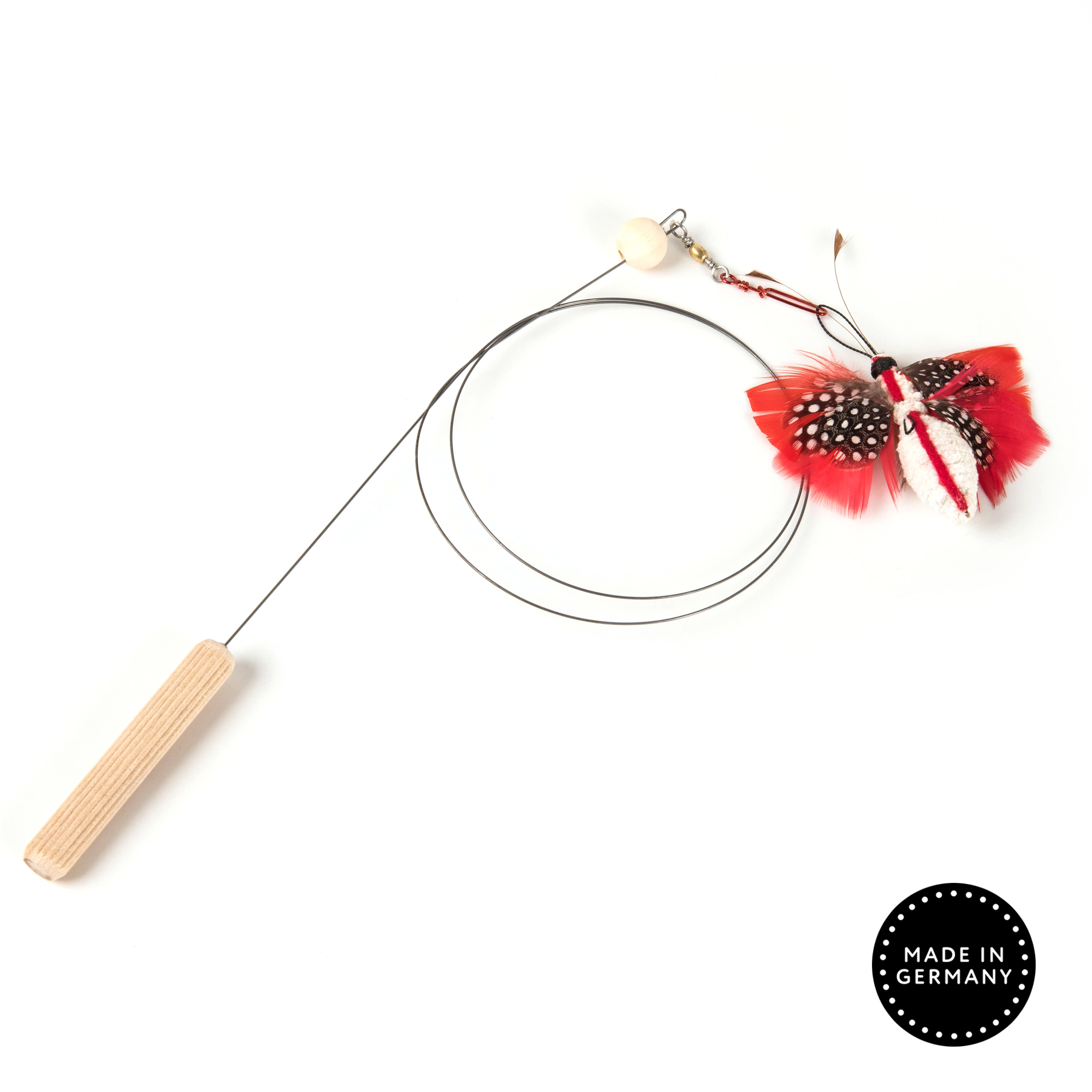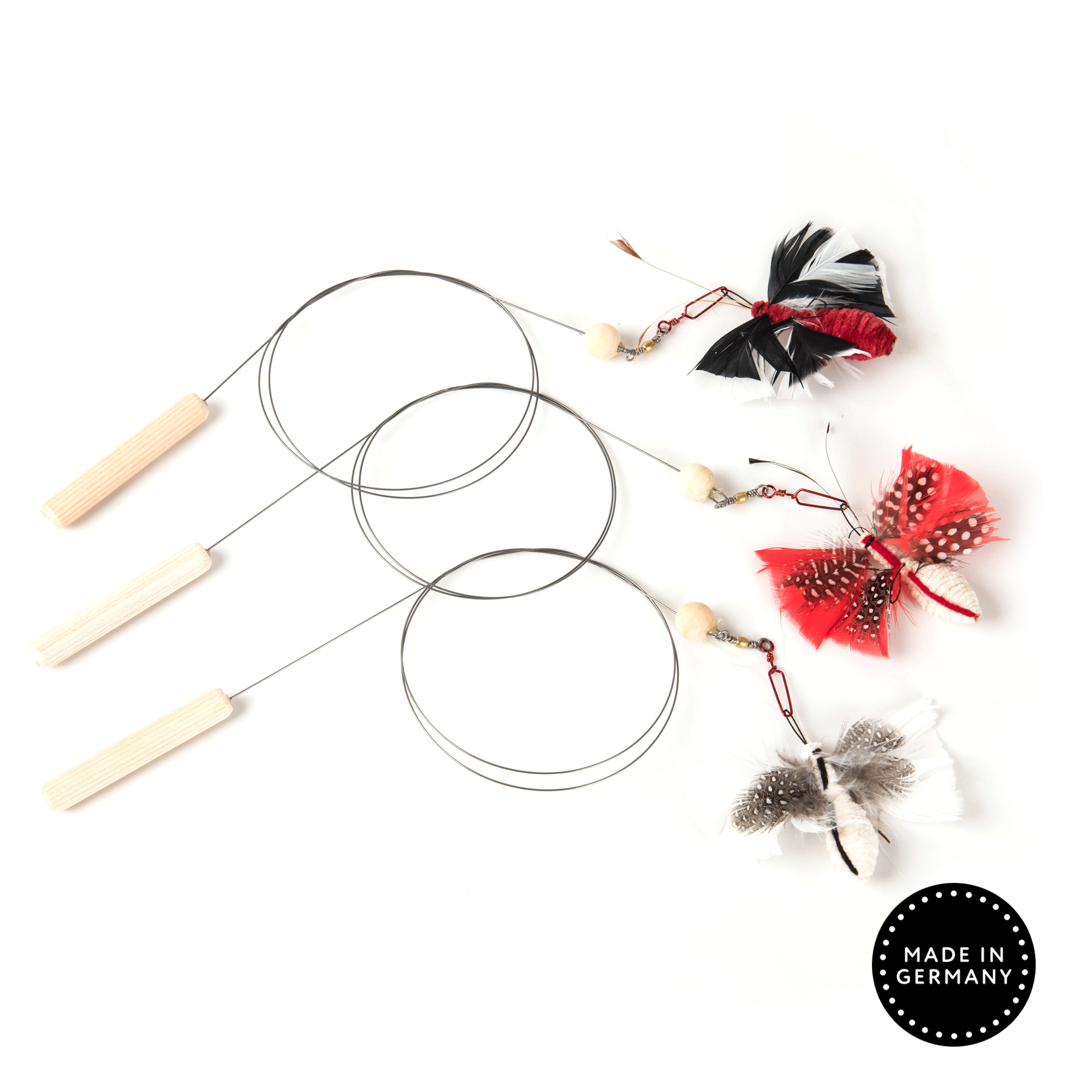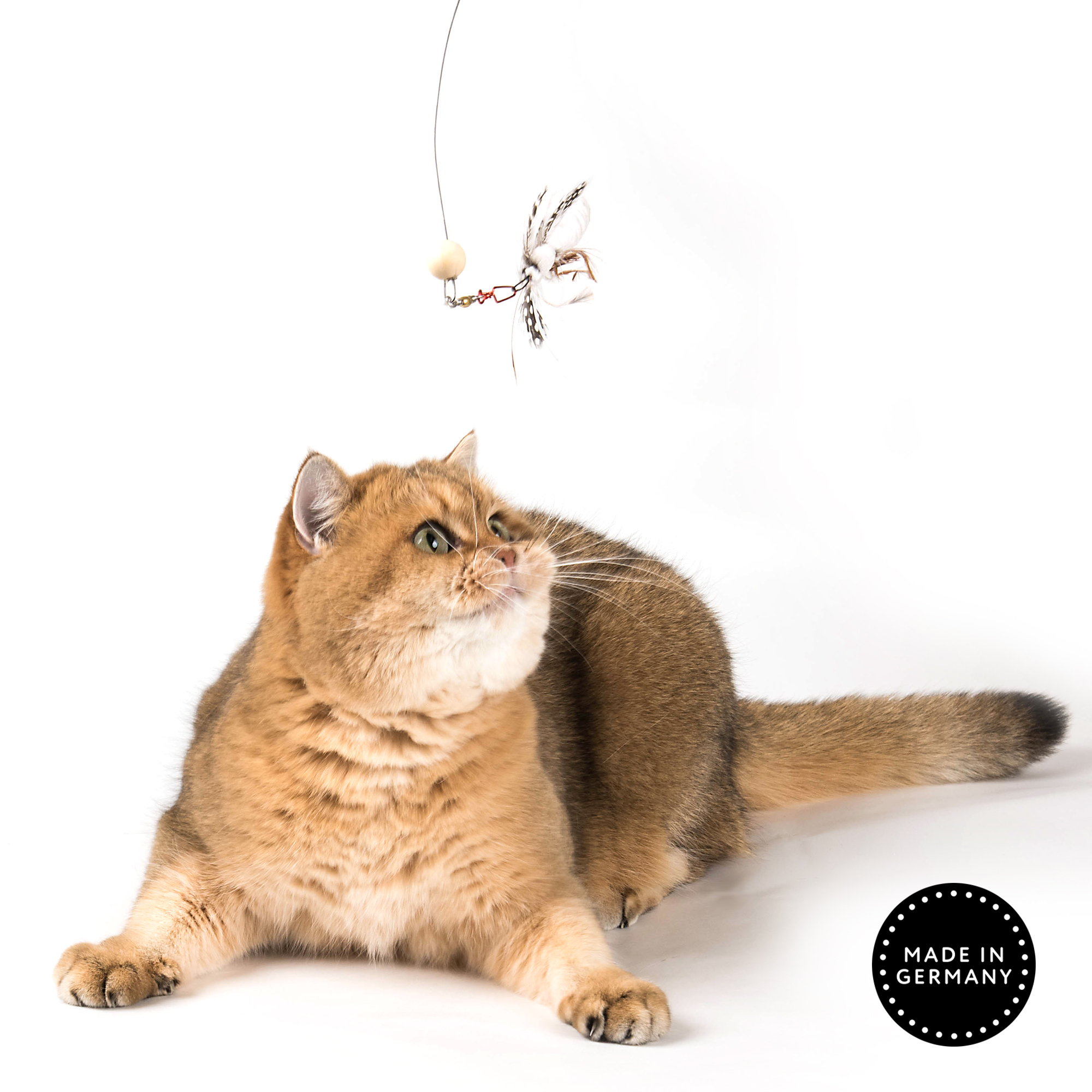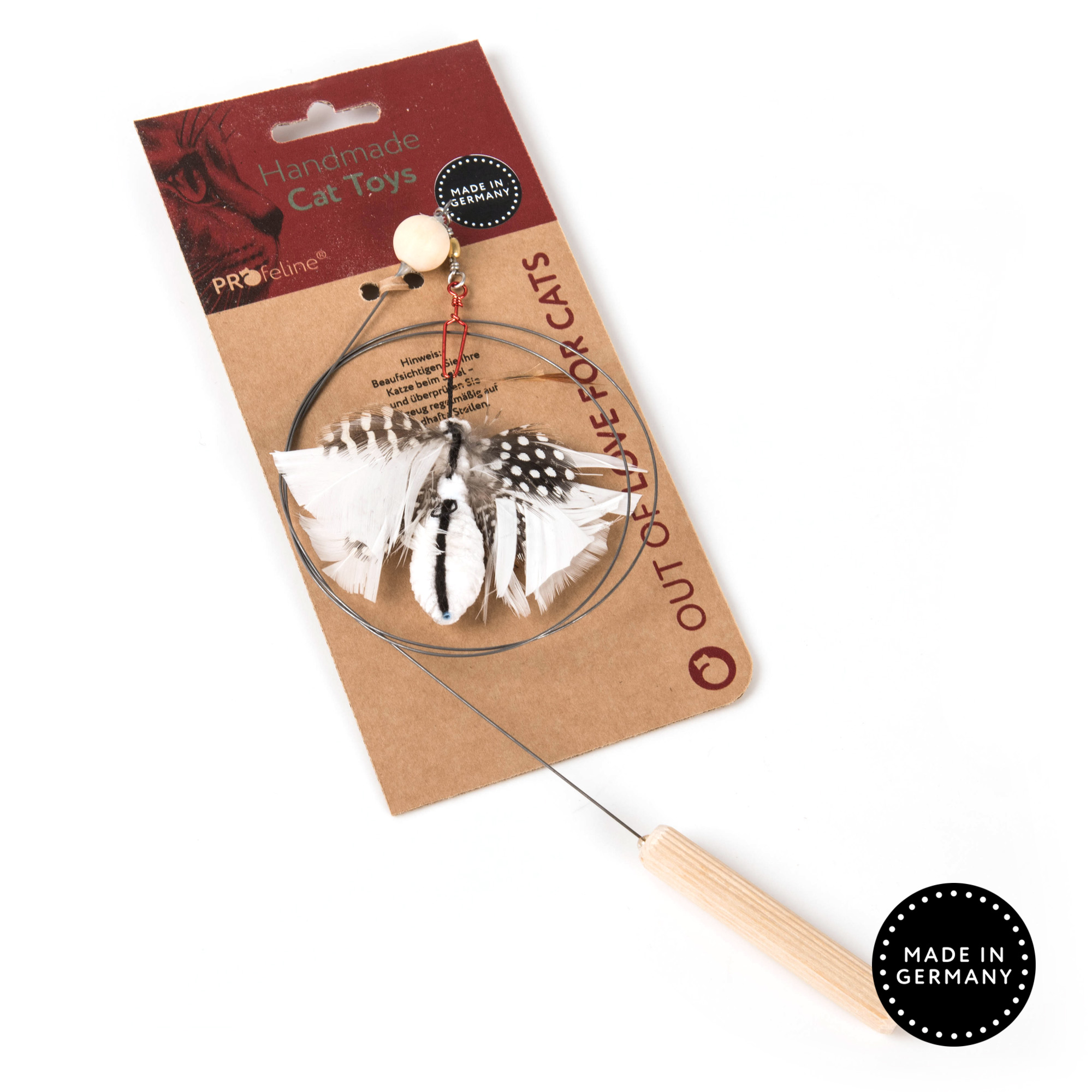 Profeline - Teaser ShakyWobble
Available, delivery time: 2-5 days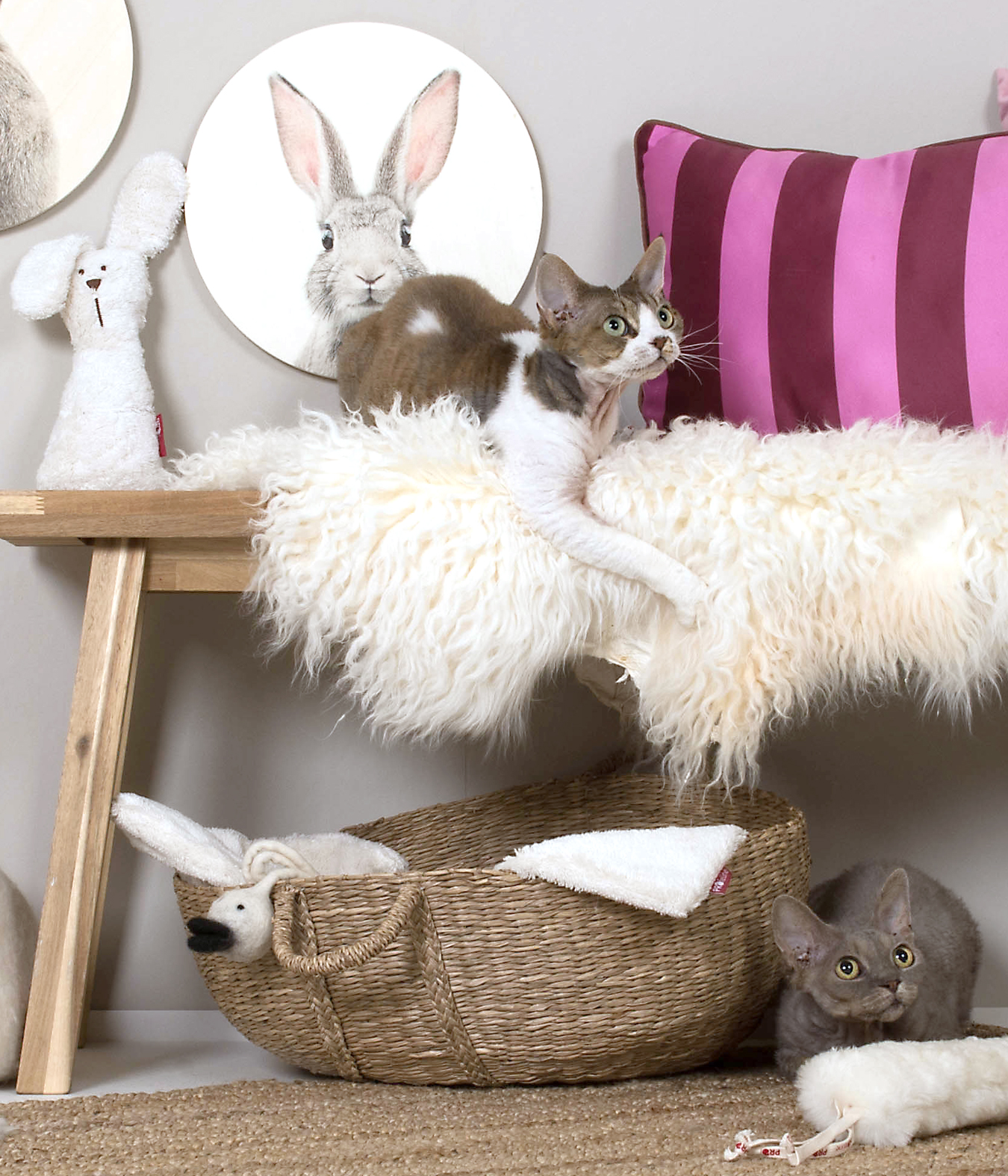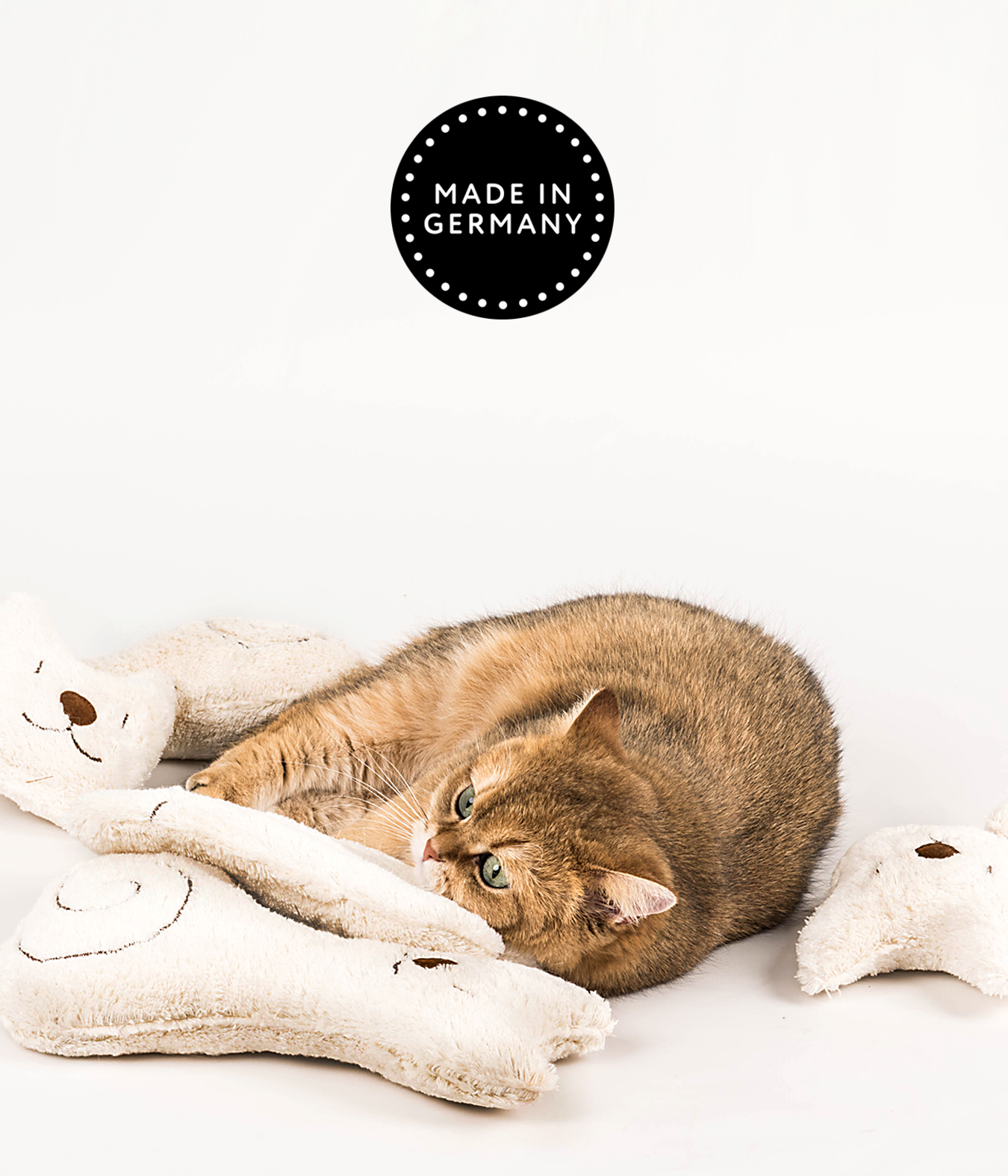 ---
Die Angel mit dem Draht ist wirklich toll aufgrund der ruckartigen Bewegungen, die hier entstehen. Meine Katze hat viel Freude hieran.
It's been a while since I've been looking for a toy of this type: a fishing rod with a handle, wire (for more hectic movement) and a possibility to change the attachments on the toy after the cat destroys them. This toy has it all! It is easy to handle, good quality and I love the attachments (and my cat does too!). Great toy to use daily to keep your kitty active. And to people who say that cats destroy the toys quickly - they are supposed to do so, if your kitty plays rough and bites the toy and removes feathers, he/she is having lots of fun! Just get a few extra attachments to keep the fun going :)
Bislang macht die Angel einen stablen Eindruck und bietet Katzen ein tolles Spielerlebnis, da durch die Kombiantion aus "Draht"band und Anhänger spannende Flugbahnen entstehen. Auch ist die Motte sehr attraktiv gestaltet (verschiedene Materialien in Kombination).
Reizangel bringt Abwechslung in den Alltag, macht auch mir Spaß und der kleinen Powerkatze ebenso, selbst der ängstliche Kater lässt sich zum Spielen animieren. Die Motte ist super fest und wird gern durch die Wohnung getragen.
Meine drei EKH Kater spielen immer wieder gern mit dem ShakyWobble, einer wirkungsvollen Mischung aus Schmetterling, Vogel und Maus. Für meine sehr verspielten Tiere, die sich auch gern mal an die Angeln mit vollem Kampfgewicht hängen, zwischendurch immer wieder eine gute Abwechlung, die bislang allen Attacken robust widerstanden hat.
Die Angel ist sehr gut zu halten .Meine beiden BKH bekomme ich damit bewegt und auch der Anhänger ist für sie sehr interessant. Punkteabzug bekommt der Karabiner zum wechseln anderer Anhänger. Da hatte ich mit etwas anderes erhofft. Er ist schwer zu bedienen und das wechseln eines Anhängers gerät zu einer Fummelarbeit. Das könnte man verbessern. Ansonsten kann ich alle Produkte von Profeline empfehlen.
Die Angel ist an sich gut verarbeitet. Der Haken zum wechseln der Anhänger ist sehr praktisch. Dadurch können verschiedene Anhänger angebracht werden, so dass s für die Katzen spannend bleibt. Ich persönlich fände es etwas besser wenn das Handstück länger wäre. Wie in einer der vorherigen Bewertungen finde ich auch, dass der Draht leider etwas nach unten hängt... Aber nichts desto trotz kann ich meinen Kater damit gut zum spielen animieren. Die Motte scheint Recht stabil zu sein.
Die Angel an sich ist super. Ich bin ja diesem Drahtgedöns etwas skeptisch ggü, weil meine Katzen gerne mal beim Spielen alles anknabbern, aber es bringt natürlich durch die Spannkraft des Drahtes nochmal einen extra Kick beim Spielen. Allzu schwere Anhänger dürfen nicht dran gehängt werden, dann wars das natürlich mit der Spannkraft und des dadurch entstehenden Reizes beim Spielen. Der Anhänger kommt bei 2 von 3 Katzen sehr gut an und wurde schon ausgiebig getötet und gefressen und er ist noch ganz. Sehr gut :)
Wahrscheinlich für normale Katzen ein super Teil, unsere 3 Bengalen haben sie innerhalb von ein paar Minuten zerlegt, wie alle Angeln
Anhänger zu schwer, hängt nur runter.
Ich wollte die Angel gerne als widerstandsfähigeren Ersatz zum bekannten "Cat Dancer". Leider ist der Draht viel zu schwach für den Anhänger und der Anhänger hängt nur runter, statt animierend zu "tanzen". Es spielt keine der Katzen damit. Schade, war echt ein Fehlkauf und ich kann die Angel so wie sie derzeit konzipiert ist niemandem empfehlen. Es müsste ein festerer Draht verbaut werden.