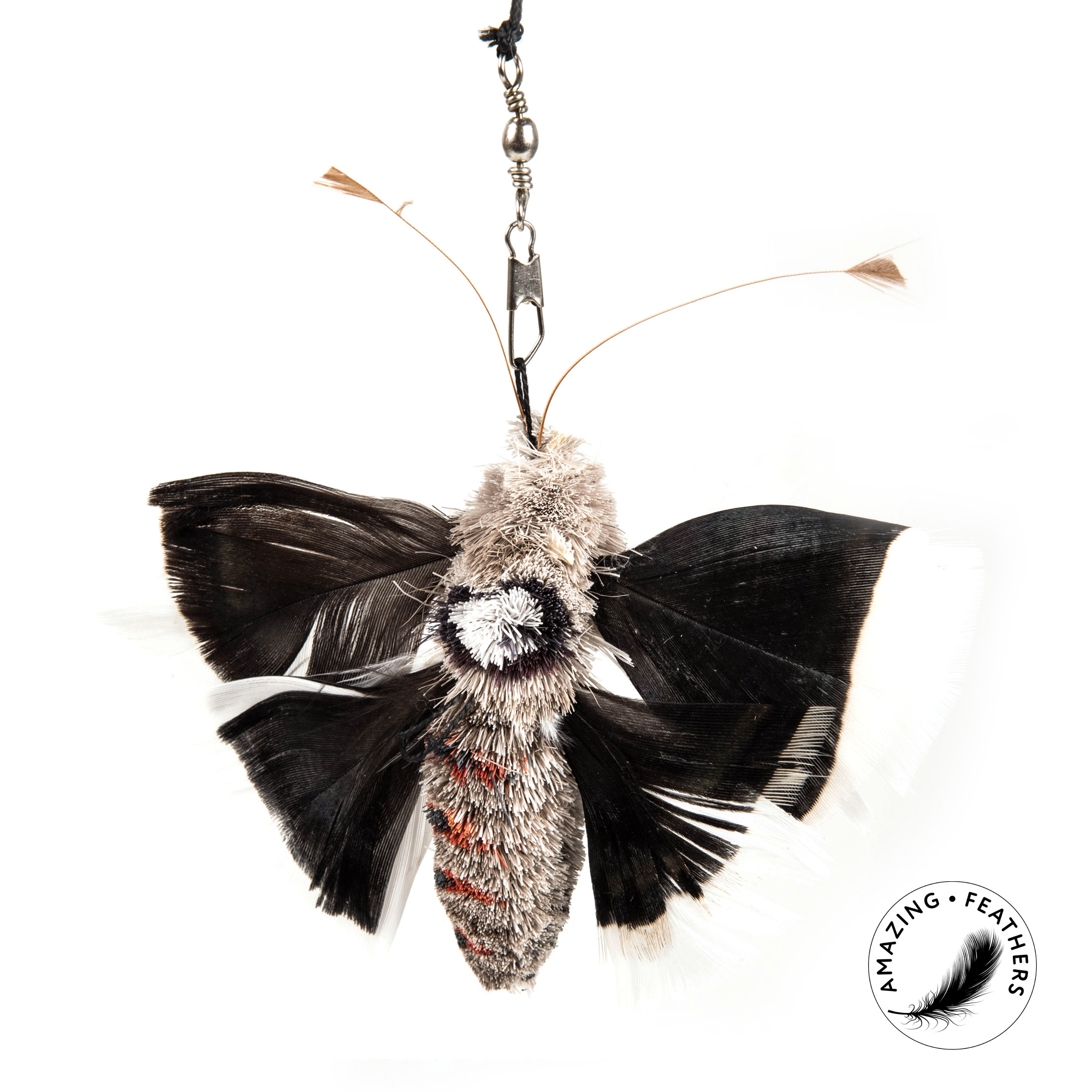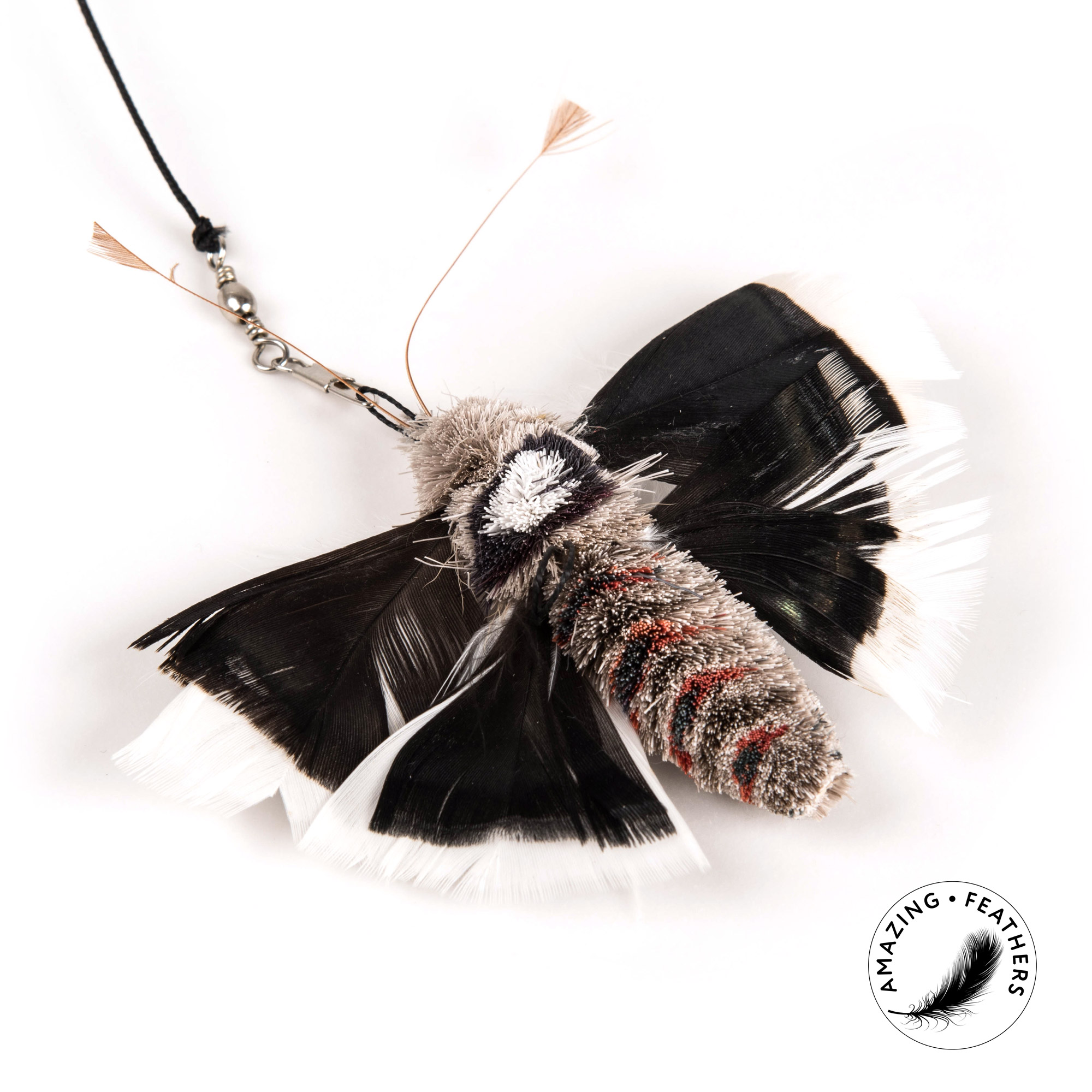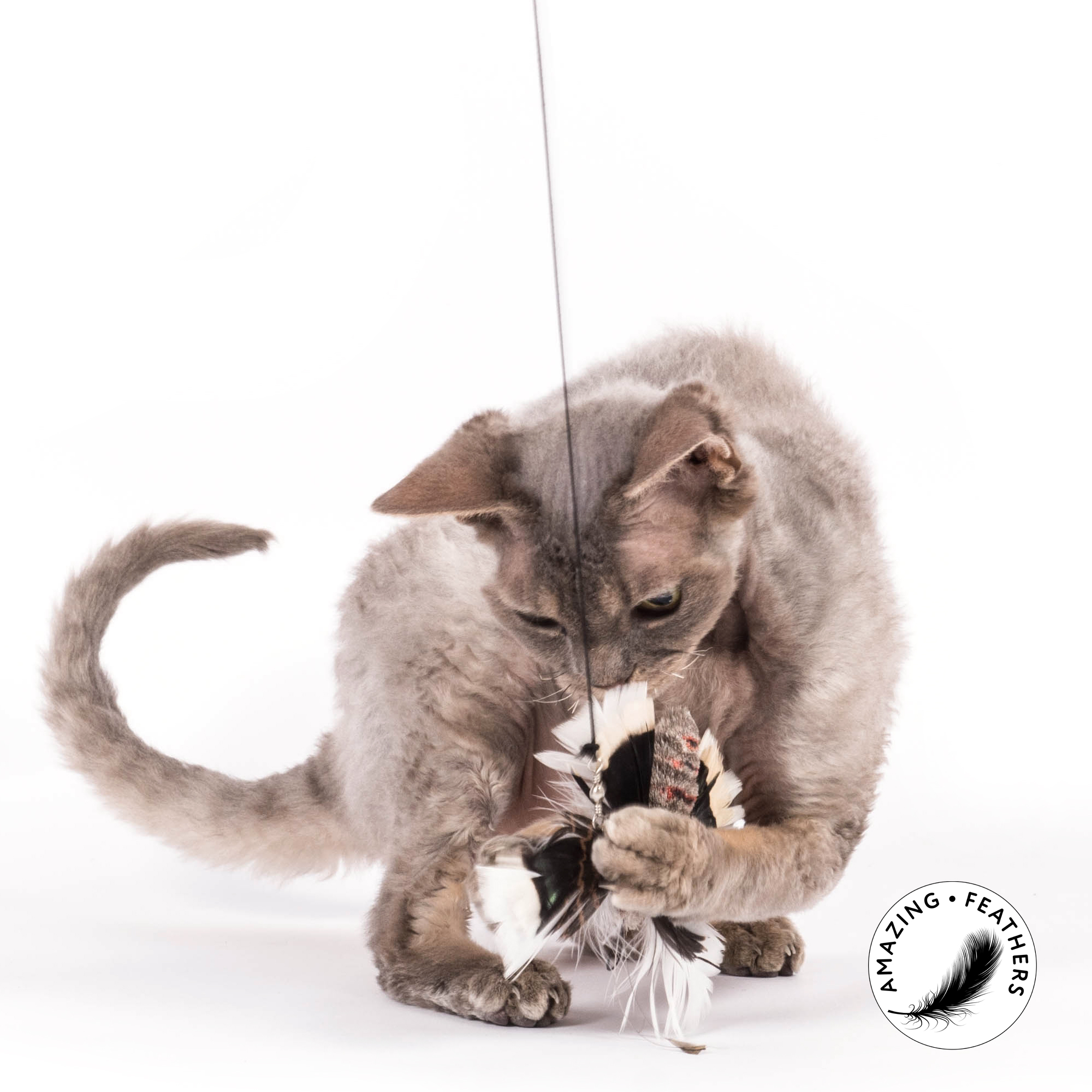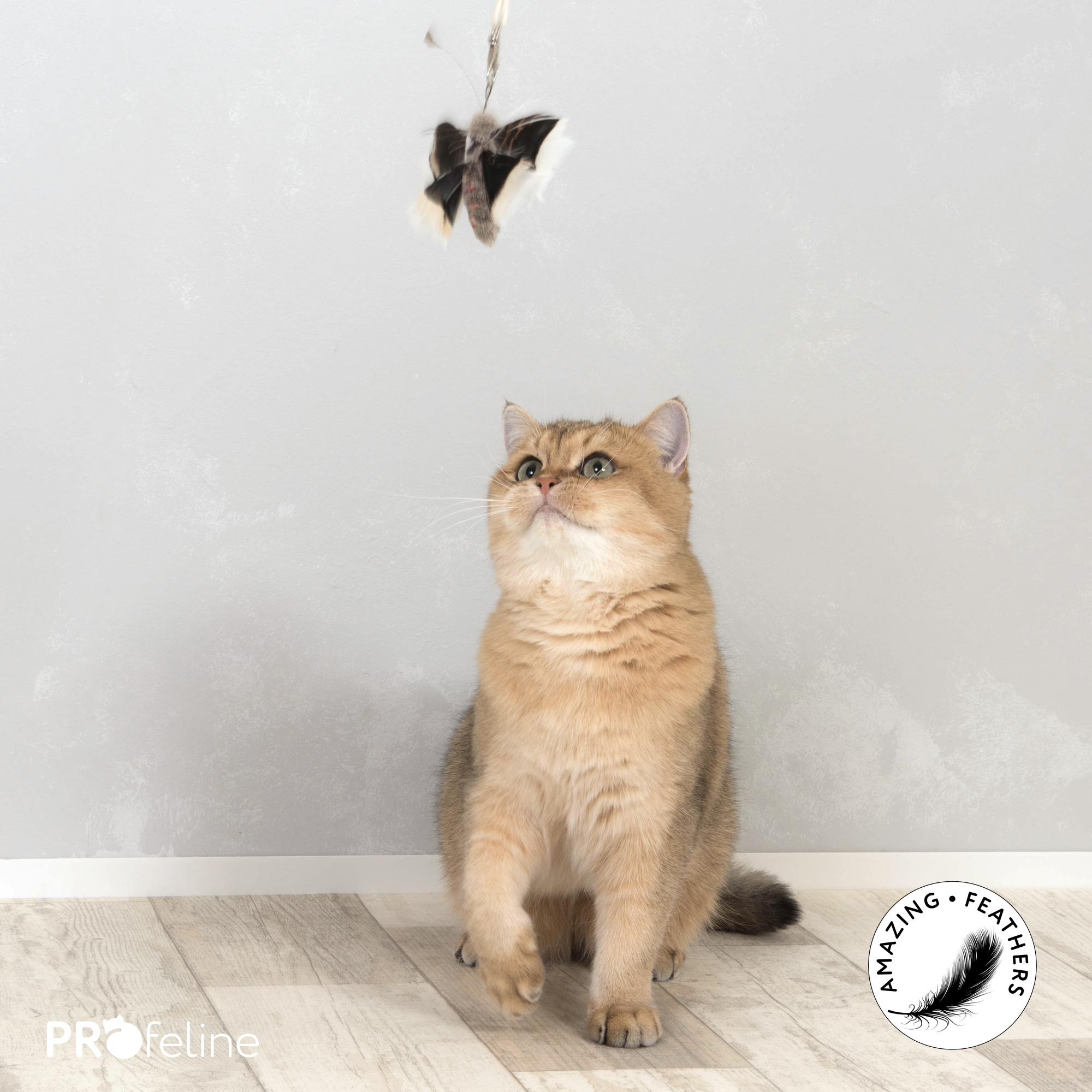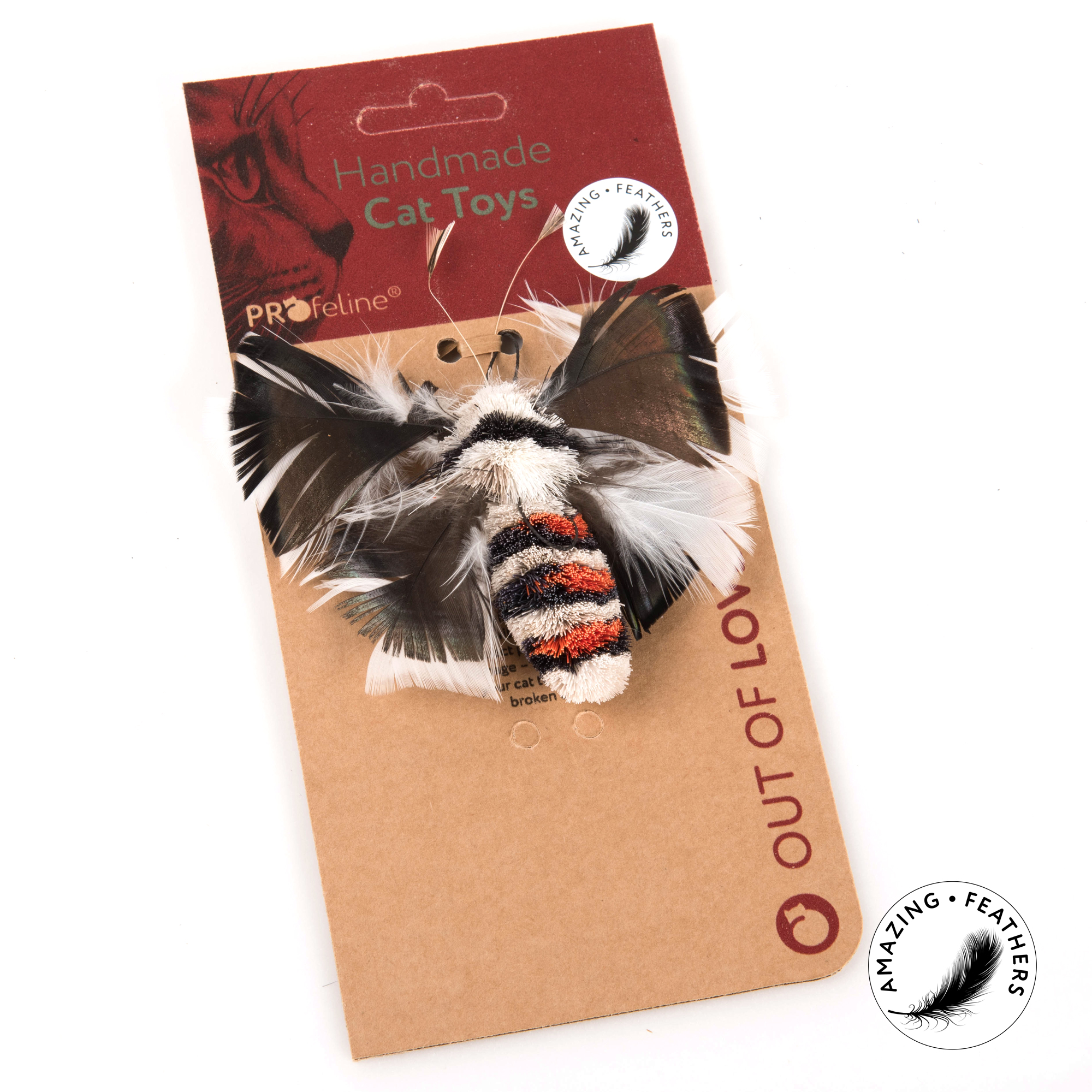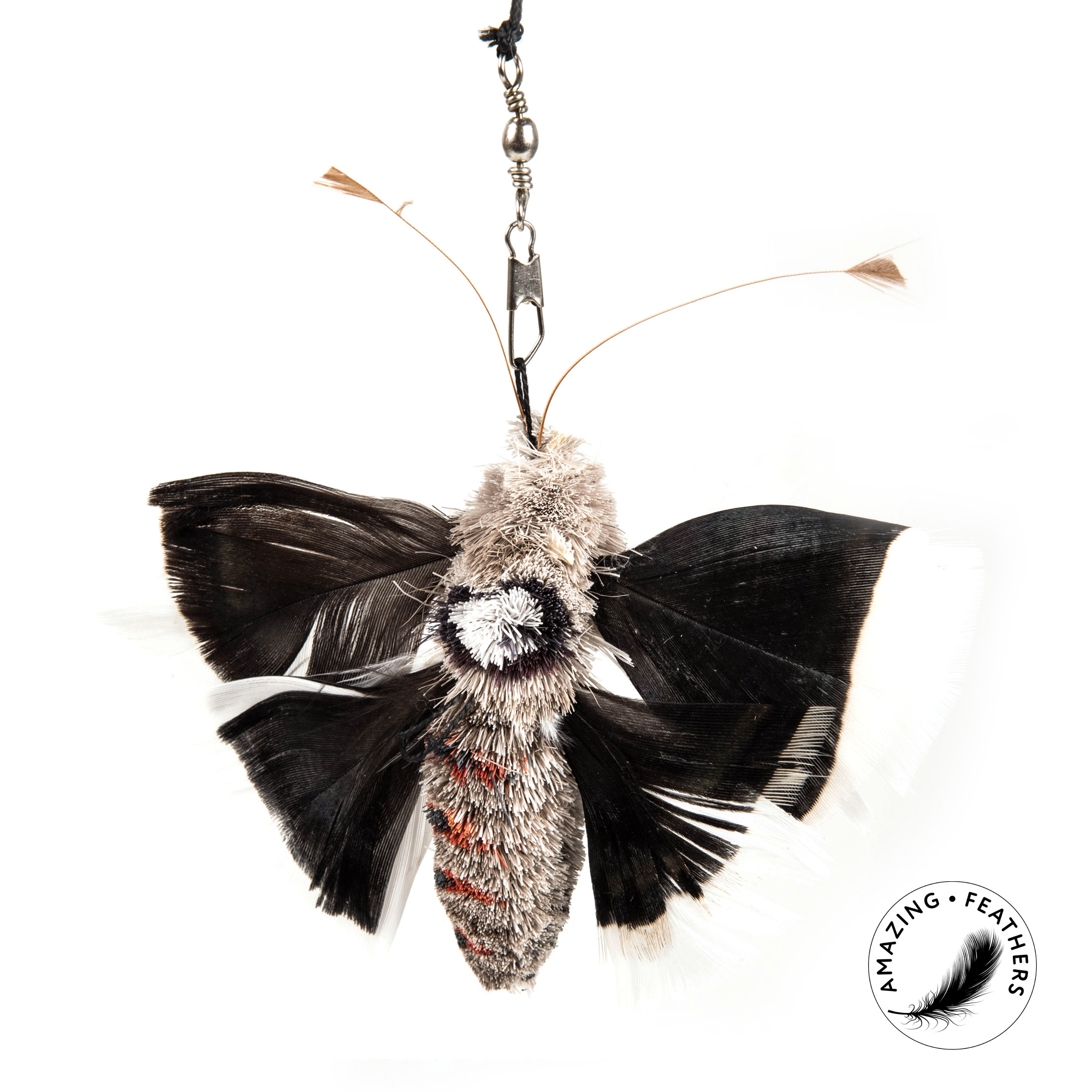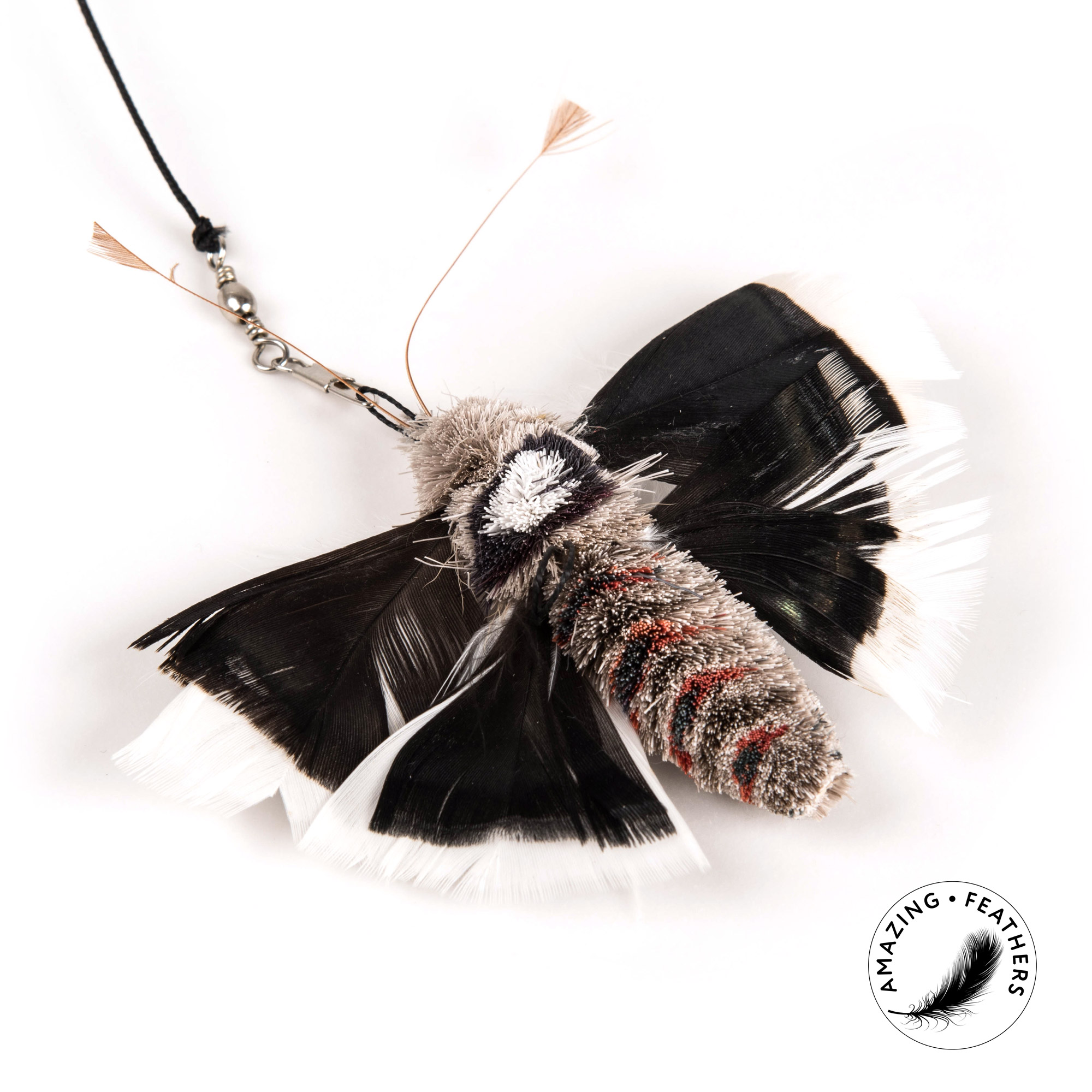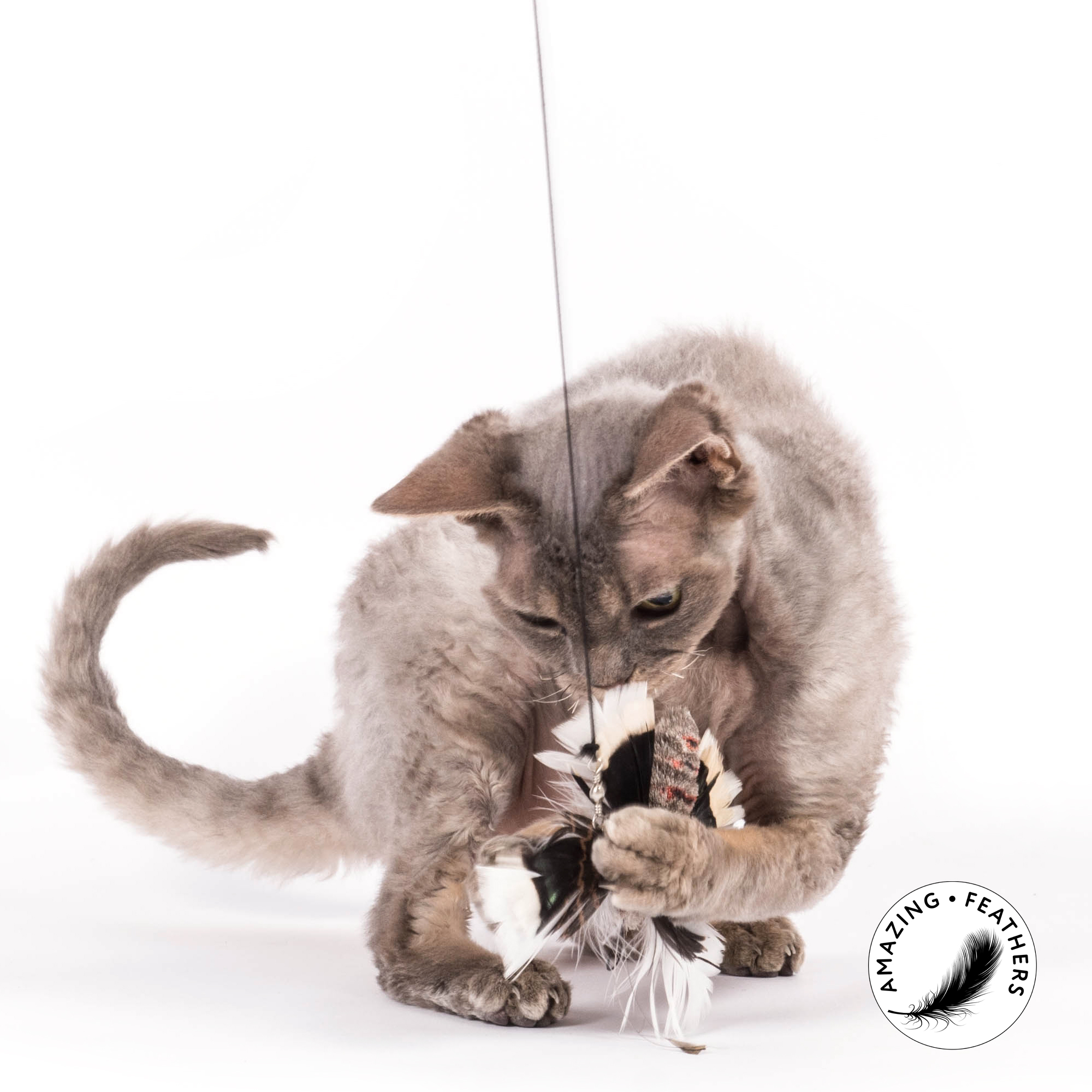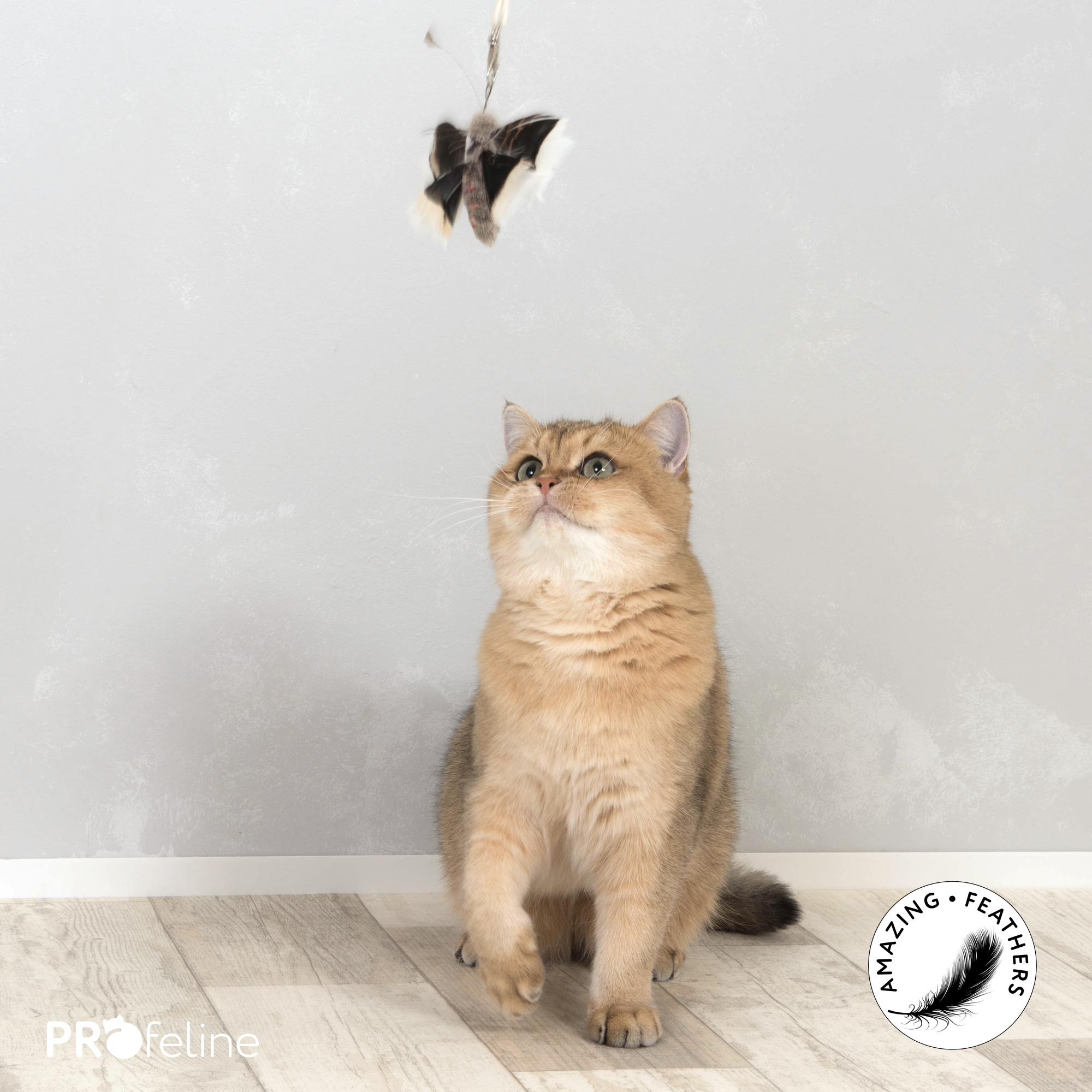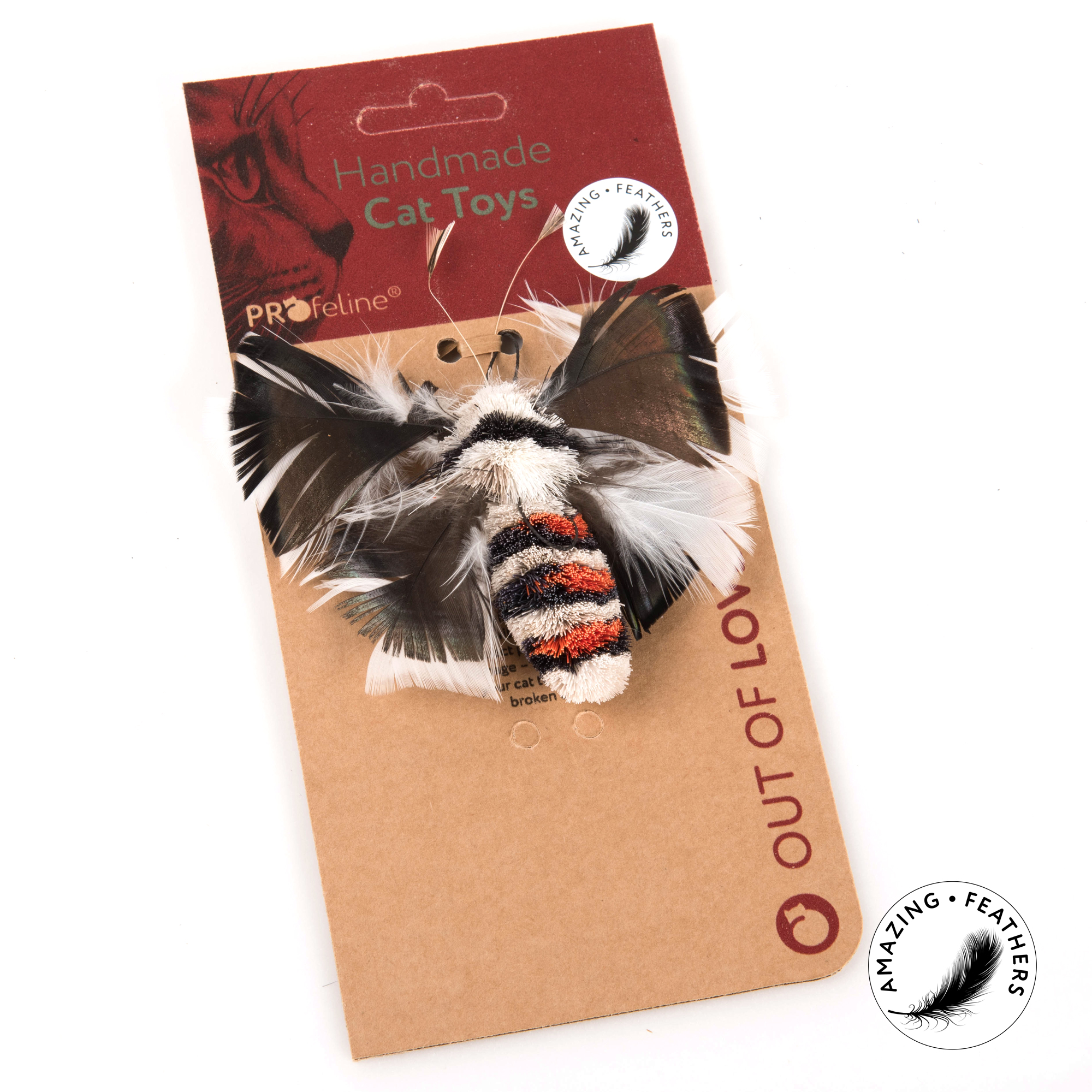 Profeline - Big FlutterMoth Refill / Anhänger
Available, delivery time: 2-5 days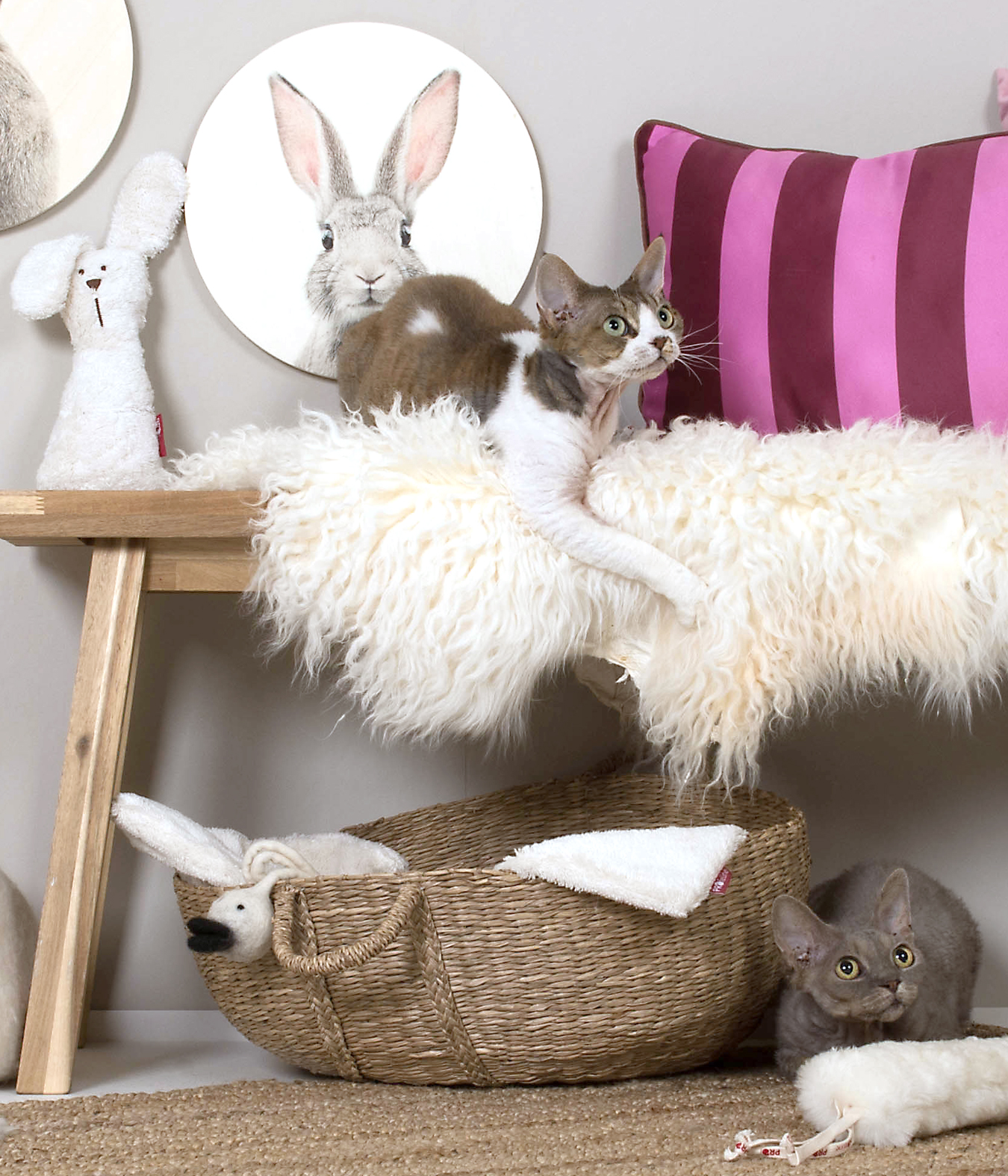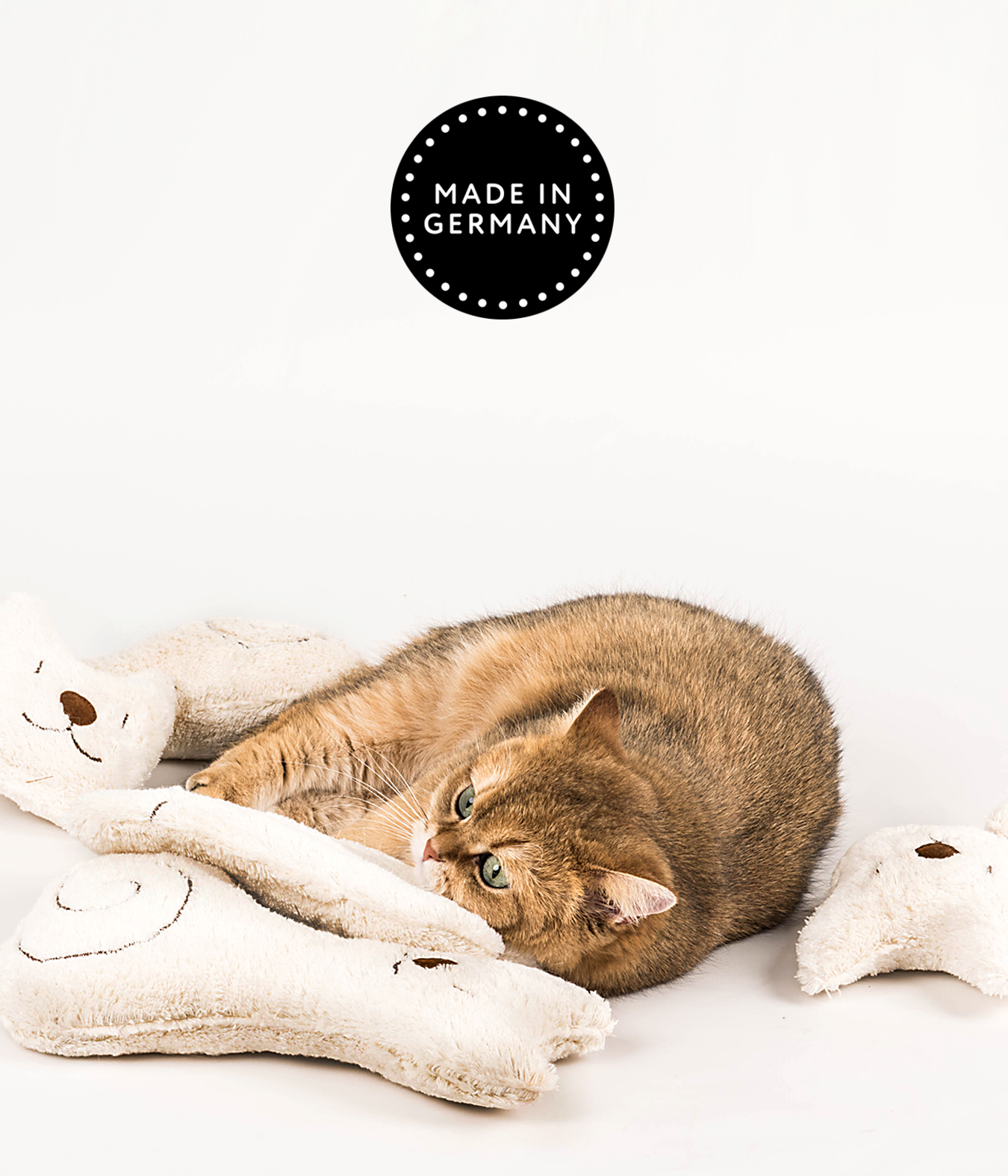 ---
Eine super Motte die sehr robust ist .Meine Katze kann gar nicht genug davon bekommen.
Super Spielzeug -unsere Katzen lieben die Motte
Ich bin durch Empfehlungen aus dem Internet auf diese Seite gestoßen und dachte mir ich muss die Motte und die DaBird Katzeangel mal probeweisw bestellen, da unsere Katzen recht eigen sind, was Spielzeug angeht. Eins muss man den Herstellern lassen... unsere Katzen lieben die Angel und ihre wechselbaren Anhänger. Inbesondere die Motte hat es unseren Katzen angetan. Alles in allem kann ich die Artikel nur weiter empfehlen und werde ab sofort nur noch hier Katzenspielzeug bestellen !!
Meine Katzen lieben die Motte und die anderen Federangeln. Bisher waren sie nicht so zum Spielen zu begeistern , aber mit der Motte und den Federwedeln sind sie nicht mehr zu halten. Toll !!!
Die Motte ist der Hit und wird sogar ohne Flügelchen noch geliebt. Da meine beiden Kater die Motte sehr stark attackieren ist es super dass kein Metall darin verarbeitet ist. Ich lasse das gerupfte Teil einfach an der Angel und hänge einen weiteren neuen Anhänger dazu. Bei dem Gezerre und Gefleddere ist es erstaunlich dass die Motte so lange hält. Tolles Spielzeug!
Unser Bengale liebt diese Motte, die große noch mehr, als die kleine, sie wird überall mitgenommen und sie hält auch das sehr wilde spielen aus, ich freue mich, weil sich unser Bengale so freut und soviel Spaß mit ihr hat
Neben der Wespe das zweitliebste Spielzeug des Katers.Gute Verarbeitung. Sogar die Federn halten noch. Der Körper der Motte hat schon viele Borsten gelassen weil er gerne darauf rumkaut. Die Katze spielt leider nicht damit.
Diese Motte ist das absolute Lieblingsspielzeug unserer Katze! Für mich persönlich finde ich die Machart überzeugend und den Anhänger auch selbst hübsch anzuschauen. Der Anhänger halt auch relativ lange! Vll kommt hier und da Mal ein Faden raus den man aber selbst für ein paar weitere Spiel-Sessions zusammen Knoten kann. Dass diese Anhänger nicht ein Leben lang halten, liegt in der Natur der Sache, dass die Katzen ihre Beute nun Mal erlegen und darauf rum kauen. Ich finde es zeigt eigentlich, wie gut die Anhänger von den Katzen angenommen werden!
Realistic moth toy for hunting and chewing
My cat is so fussy with toys, but she loves hunting this big moth. It looks very real and resists endless biting and chewing without the wings falling off. Very high-quality hand made toy to use with the Da Bird Rod. Highly recommended.
Mit dem Teil geht hier der Punk ab. :-D Mal sehen, wie lange die Fühler etc. noch dran bleiben - aber echt super gemacht. Katzen reagieren sehr drauf.
Sehr schöne Motte, die zwar groß ist, aber von meiner Katze sowohl als bloßes Spielzeug als auch als Anhänger akzeptiert wird. Leider fallen der Motte schnell die Haare aus, würde sie aber dennoch nochmal kaufen.